Challenges of Globalisation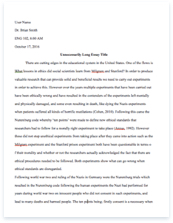 The whole doc is available only for registered users
A limited time offer! Get a custom sample essay written according to your requirements urgent 3h delivery guaranteed
Order Now
The company I have chosen to write my assignment on is Google. As they are the best and most reliable search engine, I thought that it would be interesting to see an insight of the business. Google is the most used search engine in the world, its advanced technology allows you to access sites using keywords which makes searching easier and accessible for people of different academic backgrounds. It also provides information through blogs, videos, news items and many more. As the trade and cultural exchange is increasing, the world is becoming more interconnected meaning globalisation is on the increase. With globalisation on the rise, production and services are on the increase, which means companies went from national to multinational corporations. As the global economy grows and gets bigger, international trade increases as the demand gets greater. The four challenges I have chosen with the support of my company 'Google', are hard to track the progress, language barrier, minimum wage, target market difference, religion and third world countries.
1)language barrier
Language barrier is when a country sets up an international business in a different country without knowing the language. With this language barrier there is no effective communication, this can cause delay in business progress. In order for them to have an effective business they would need to employ citizen situated in the country, who understands the language and how the country operates. They would also be able to teach some of the formal employees the language, but that will be time consuming and waste money, that they could put to a better cause.
2)religion
Religion is a set of beliefs that is caused due to the concerns people have regarding nature and the purpose of the universe. Primarily when considered as the creation of a superhuman agency or agencies. Due to the sensitivity many businesses have to comply with and accommodate the requirements of the employee regarding their religion values. They would also have to take into consideration of their consumers and decide what is relevant.
Related Topics