Causes of Unhappy Families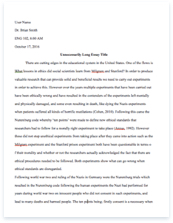 The whole doc is available only for registered users
Pages: 5
Word count: 1037
Category: Family
A limited time offer! Get a custom sample essay written according to your requirements urgent 3h delivery guaranteed
Order Now
Storming out of the living room crying, Josh shouts out, "I hate you guy's" He's yelling this out to his family. As many of you are wondering why someone would be yelling such hurtful words to his very own family? Not only does this kid say this but many other children out there do the same because they are unhappy. How many people out there feel like their family is unhappy? People wonder why their family is very unhappy occasionally. Many families have opportunities to have a strong happy family and many others do not. They are a few causes in unhappy families, but can also be fixed if families are willing to make the sacrifices into becoming a better healthy family. Sometimes these things just happen naturally but nothing can stop a family into becoming a happy one. There are many forces that create unhappy uncommunicative families. Some of those forces to cause a family to be unhappy are financial problems, stress problems, and drinking problems.
The first cause in creating unhappy uncommunicative families is financial problems. Financial problems not only bring stress to the family but also bring lack of bonding. Many families go out once in a while but when having financial problems it's hard to do so. For example, going out for a nice family dinner every Sunday night can bring families closer together and can be a great way to communicate, but it's hard to even do that when there is no money for it. Another example of why financial problems makes families unhappy is because families like to go out once in a while to have fun, especially if there are very young ones in the family. Kids love to go out and have fun, but not being able to take your kid out to have fun is unhappy to the kid and hurting for the parent. Couples argue frequently over financial problems. The wife wonders were all the paycheck went, and always says the money was not spent wisely, when it's time to pay the house bills. That there also causes stress to the relationship between those two partners. Kid's seeing their parents struggle with financial problems is unhealthy. Kids are too young to be aware or seeing that but a lot of families like to argue in front of children.
Drinking is a second cause of unhappiness in families. Men are mostly the ones that have drinking problems in families. Drinking has so much effect in families in many ways. It brings argument, violence, and money problems and possibly abuse so all of that brings unhappiness to the family. Not only does their partner suffer but also the children suffer as well. People that drink like to stay out late at night to drink instead of staying in with the family. That's where the arguments between couples come in. The wife or husband doesn't appreciate that their partner is out late drinking.
Wife or husband will wait up all night just waiting for him or her to arrive home and then possibly start the argument which is not a great idea if that person is drunk. That'll make the drunken person react in many ways. It's not good for the children to see the parents argue frequently over their drunken parent. Drinking also falls into financial problems. An alcoholic can buy alcohol almost every day, that's where most of the money will go into. Money is spent on something people don't need over something they need the money for, like bills. That only causes more conflict with the spouse and children. Children do not like alcoholics as their parent or parents. It is also bad because children want to follow in their parents footsteps and an alcoholic parent is not a good role model.
The final cause of unhappiness in families in today's world is stress. Families are all caught up in their own worlds. Some are working, some go to school or some are doing both. So that causes stress toward the family because their all stressed out about school and or work. Families have different school/work schedules so that makes it hard for them to see or even communicate to one another. Some families even have to have their own board of communication, to write to one another or to remind one another about different stuff. That's a good idea, but not so good because that's sad that that's the way the family communicates. Family stress can stop the family to sit together for a simply daily dinner. So that causes lack of communication. Being able to sit as a family is a great way to communicate, tell everyone what's going on in their lives, what's bothering them and doing this can even release some stress. Being able to talk about things to one another can really release stress in the family and can link one another closer together as a happy healthy family.
In conclusion, no matter what there will always be unhappy families out in this world for these reasons or various other reasons. Many families break up and many others find a way to fix their problems and try to make the best of it. At the end of the day families will always love one another even though they are unhappy and broken. The most important thing to do is try to fix the relationship and have a closer happier family. Make a better effort in even just sitting as a family at the end of the day to just sit and communicate and tell one another what is going on in their lives , so they don't feel like strangers to one another. Even if it's just for a little amount of time, it still helps the family's relationship, and makes them feel less like strangers. If alcohol is the main reason in the cause of unhappy families, there is help out there; many people that want their family to be happy will leave the abuse of alcohol. And by talking to one another about their problems with anything or anyone can release some stress towards the family relationship and become a much happier family.
Related Topics