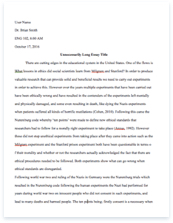 The whole doc is available only for registered users
A limited time offer! Get a custom sample essay written according to your requirements urgent 3h delivery guaranteed
Order Now
Agamemnon and Paris are to blame for the Trojan War because of the choices they made. Agamemnon wanted to conquer Troy but never had a reason behind it; Paris kidnapped Helen, the wife of Menelaus, and that made Agamemnon and Menelaus angry. This finally gave Agamemnon a reason to go after Troy. He wanted his brother to have his wife back and if that meant he was able to attack Troy, that's what he was going to do. He took his anger out on all of Troy instead of Paris specifically. Paris was a contributor to the start of the war because he stole Helen away from Menelaus and took her to Troy. Both of these men are to blame for the Trojan War.
Agamemnon is the king of the Greeks. His brother is Menelaus, who is Helen's husband. When Paris kidnaps Helen, Agamemnon and Menelaus sent a thousand ships to Troy to bring back Helen. He brought together all the Greek armed forces and sent them to Troy. There was no wind that could send the ships so he had to sacrifice his daughter, Iphigenia, to bring one. When the ships set sail, the Trojan War had begun. Agamemnon wanted an excuse to invade Troy and the kidnapping of Helen would give him the perfect alibi. He felt that his and his brother Menelaus' honor was stripped of them when she was taken. Agamemnon is a man of pride which makes him dangerous. He wants to be the best and if something that is his is taken, he will fight to get it back.
Paris is the Prince of Troy. He didn't care much for fighting because he loved being with women. When he was asked to give the Golden Apple to either Hera, Aphrodite or Athena, he chose Aphrodite because she offered him the most beautiful woman in the world, Helen. When they saw each other in the hallucinations, they instantly fell "in love". The problem was, Helen was already taken by Menelaus. At their wedding, Paris showed up and him and Helen locked eyes. He stole her from Greece and sparked the Greek revenge that destroyed Troy. He was lead by his heart, not by his brain. It was very foolish of him to be so ignorant to what could happened if he kidnapped the most beautiful woman in the world. He saw it as an opportunity to fornicate with the enemy but he didn't think of the consequences.
As a result of Agamemnon trying to get Helen back for Menelaus, the Greeks and the Trojans ended up going to war. They fought for ten long years. During the war, Agamemnon stole Briseis, Achilles' woman. This led to more anger for the Trojans and also for Agamemnon's wife, Clytemnestra. When the Greeks returned, Clytemnestra ended up killing Agamemnon for killing their daughter in order to receive the wind and for cheating on her in Troy with Briseis. The Greeks won the war because Agamemnon killed sixteen Trojans and also had the advantage of the thousand ships. When the war ended, Menelaus not only got Helen back but the Greeks won Troy. This meant a great deal to the Greeks because Agamemnon sacrificed his own daughter for this war.
Agamemnon and Paris are believed to be the cause of the Trojan war because of the decisions that they made. Paris stole Helen, Menelaus' wife and because of that, Agamemnon wanted to attack Troy to get her back. The Greeks ended up getting Helen back but because Agamemnon made poor choices while in Troy and because he killed his daughter in order to be able to attack Troy, his wife killed him when he got back from winning the Trojan War. After the war, Paris shot Achilles in the back of the heel with a bow and arrow, knowing that this was the only way to kill him. Because of that, Paris was killed by a Greek who shot him with Heracles' magic bow and arrow.
Related Topics