Caritas, social service organization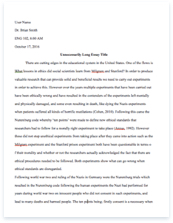 The whole doc is available only for registered users
Pages: 2
Word count: 465
Category: Poverty
A limited time offer! Get a custom sample essay written according to your requirements urgent 3h delivery guaranteed
Order Now
Who they are?
Caritas is an organisation established in 1897 Germany, with one main goal to eliminate all aspects of poverty. Caritas helps in relief all around the world starting from natural disasters to providing education to the poorest of the poor, giving them skill and knowledge to help in there day to day lives. Caritas is a catholic agency for aid and development in over 200 countries. Their aims: Advance overall health Overcoming illiteracy
Plummeting environmental damage
Sustaining cultural identity
Make available training for improved agricultural practices
Caritas Australia works to overcome poverty, hunger, oppression and injustices in our world. Outline ways they reach out to others? Caritas reaches out to others by the teaching of Christ, they built on the foundations of catholism and continue to live and spread the love of god. People are inspired and touched by what caritas has done; this is why it is one of the greatest charities on the face of the earth today. They donate amd volunteer their time The projects in which caritas Australia is involved in, Standing up for the indigenous people, asking for better support systems from governments all around the world. Asking our nation's leaders to make a better effort to ending extreme poverty in the countries Asking for a suitable climate so that it can minimise the effect on the poor who are being affected the most. Calling for the even distribution of wealth and resources to its people Caritas is also highly involved in the relief effort in Syria where it provides for millions of refugees
Way people can help their organisation:
People can help caritas by donating online; caritas has a program running called hope givers which are a monthly donation to try and help end poverty. The monthly donation that each hope giver gives saves 500 people from starvation and gives ten families, bags of rice that can be consumed throughout one whole month Caritas also has a program called project compassion which runs through the six weeks of lent each year to raise up money to help encourage justice and uphold self-esteem.
Other information gathered:
It all started with just one man Lorenz Worthmann founded the first Caritas. The organisation, named after a Latin word meaning love and compassion, grew to become one of the largest aid and development agencies in the world. Founded in Australia in 1964 as the Catholic Overseas Relief Committee. In 1996, the name changed to Caritas, which means love and compassion in Latin. The initial focus was to respond to disasters with funding. The emphasis is now on long-term development and self-sustainability in vulnerable communities. Caritas Australia helps the poorest of the poor in over 35 countries around the world and is part of an international network comprising over 200 countries and territories.
Related Topics