Canteen Management System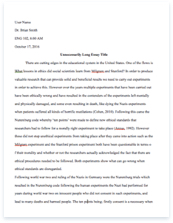 The whole doc is available only for registered users
A limited time offer! Get a custom sample essay written according to your requirements urgent 3h delivery guaranteed
Order Now
Many organizations provide Canteen as an additional subsidized facility to their employees as a welfare measure. The usage of the canteen by the employees depends on many factors like centralized food distribution center with swift and simplicity in operations. Exultsoft CMS design provides a user friendly system that facilitates quick and efficient operations to cover larger section of employees within a specified time. CMS is paperless and has almost cashless transactions. This system is also compatible in an environment where multiple caterers operate in a closed environment or at multiple locations. FEATURES 1. CMS can be implemented in an organization where the employees have cards (any type of identification cards) for unique identification. 2. Using smart card as an ID card will facilitate the system to be used as a Debit/Credit card. 3. Loading of cash into the smart card (for debit application) can be done at the cash counter. 4. CMS can be integrated with an Loading of smartcard existing Information (or new), system, Personnel Time and
Attendance System, and Access Control System etc. 5. CMS can be integrated with different POS terminals depending on the customer needs.
6. CMS takes care of subsidies provided by the companies to their employees. 7. Manual entry of transactions is feasible. 8. CMS can be linked with shift management system. 9. Daily limit on the amount for the usage of canteen facility can be preset. 10. Daily menu creation by the caterer is possible using CMS. 11. SodexHo coupons can be used for making transactions. 12. Ease in selection from menu by Caterers. Transactions using smart card after loading the card 13. Advance information on the usage of the canteen facilities by the employees on any particular day or shift can be notified to the caterers.
BENEFITS CMS is independent of the technology used for identification of employees. Provides cashless and paperless transactions. Provides a choice to the employee on the mode of operation (debit/credit). Accounting is made easier between the company and the caterers. Reconciliation between caterers is made easy. Provides salary-debit facility
for employees in credit scheme, for canteen facilities used. Provides a fast and efficient service. Use of SodexHo coupons instead of cash. Reduces wastage.
About Us Exultsoft was established in 2004 and is lead by Team of Technocrats with two decades of experience in Software, Hardware and Engineering. The team consists of experienced engineers in design, development, testing and implementation. The Technical and Marketing team is based in San Jose, U.S. as well as in Bangalore, India.
No. 1, Model House 3rd Street, Nagasandra Circle, Basavanagudi, Bangalore – 560 004 E-Mail: [email protected] Web: www.exultsoft.com
Related Topics