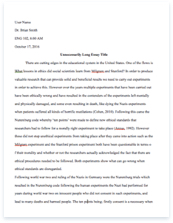 The whole doc is available only for registered users
A limited time offer! Get a custom sample essay written according to your requirements urgent 3h delivery guaranteed
Order Now
"Cannibal Tours" is a stunning look into a world that most of us never see. Dennis O'Rourke effectively gives us a concrete depiction of the discrepancies between the rich and the poor in different parts of the world, focussing on tourism and the anthropology behind it. "Cannibal Tours" opens our eyes into the reality of the world we live in, in which the wealthy and carefree take advantage of the poverty stricken natives, bargaining for artefacts and souvenirs they can take home as trophies, while their sellers settle for what little money they can earn for their time and hard work.
The cameras flash, the visitors haggle, and the natives do what they can to get by. The tourists come in by the shipload, almost on schedule, to see the sights Papua New Guinea has to offer, including the natives, the scenery, the beaches and the souvenirs. These tourists are the lifeblood of the brittle, almost non-existent economy of Papua New Guinea. The locals seem to have nearly abandoned their traditional way of life in favour of catering to these regular visitors, using their craftsman skills to design all sorts of ornate little trinkets to sell to their American and European guests. One Papua New Guinean was quoted in the film (through translation) saying "We sit here confused while they take pictures of everything."
In a demonstration of true entrepreneurial spirit, the natives do their best to capitalize on the presence of tourists, most of whom have money to throw around on keepsakes and souvenirs. Charging for pictures in the 'Spirit House' is yet another example of capitalism in its budding stages. Commodifying more than just themselves, but their entire way of life, these indigenous peoples are in many ways comparable to today's businessmen. The New Guineans stage performances of their older traditions for the tourists. European colonial authorities had initially suppressed cannibalism and tribal warfare; but today these European tourists get a secret thrill out of stories and relics about such practices.
The film sets its audience out on two separate, remarkable journeys. The first being the obvious, the picture of rich and bourgeois tourists on a luxury cruise up the Sepik River in the jungles of Papua New Guinea, embarking on a packaged tour with all the amenities of a five-star hotel, venturing into 'exotic cultures'. The second being a glimpse of what happens when two worlds collide, when the 'civilised' encounter the 'primitive'. Bringing with them their prejudices demonstrating blatant ethnocentrism, the tourists interact with the 'lowly' natives and attempt to get a feel for their culture. All in all, the motion picture allows us to see what goes on thousands of miles away, and opens our eyes to the realities of our world. Now, what we do with that knowledge remains to be seen.
Related Topics