Can Management Afford to Look the Other Way?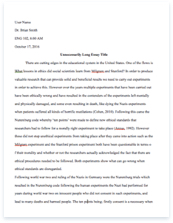 The whole doc is available only for registered users
A limited time offer! Get a custom sample essay written according to your requirements urgent 3h delivery guaranteed
Order Now
Q1) I disagree with the step taken by the President of this company. Jacobs typically didn't responsibility to achieve high performance in his job. High performance requires the efficient and effective use of organizational resources through the four functions of planning, organizing, leading, and controlling. To perform the four functions, Jacobs need three skills- conceptual, human, and technical. Jacobs also is expected to perform activities associated with ten roles: the informational roles of monitor, disseminator, and spokesperson; the interpersonal roles of figurehead, leader, and liaison; and the decisional roles of entrepreneur, disturbance handler, resource allocator, and negotiator.
Jacobs needs to give up his command-and-control mindset to embrace ambiguity and create organizations that are fast, flexible, adaptable, and relationship-oriented. Leadership is dispersed throughout the organization, and Jacobs empowers employees to gain the benefit of their ideas and creativity. So far, the President didn't rectify the situation or take some strong disciplinary action on Jacobs to concern about the employees. He just let the issues such as Jacobs's mistreatment of subordinates and sexual harassment going on happens in these ten years.
If I'm Harry Rull, First, I would launch a full-scale investigation of employee complaints about Jacobs, and make Jacobs aware that the documented history over the past ten years has put him on thin ice. Second, I would meet with Jacobs and the employee to try to resolve the current issue, and then start working with Sally Barton and other senior managers to develop stronger policies regarding sexual harassment and treatment of employees, including clear-cut procedures for handling complaints.
Q2) Losing Jacobs is not a good idea to prevent such incident to be repeated because Jacobs's contributions to new product development are too valuable to risk losing him, and the problems over the past ten years have always worked themselves out anyway. It's no sense starting something that could make looks bad.
Q3) Expectancy theory states that an individual tends to act in a certain way based on the expectation that the act will be followed by a given outcome and on the attractiveness of that outcome to the individual. The key to expectancy theory is understanding an individual's goal and the linkage between effort and performance, between performance and rewards, and finally, between rewards and individual goal satisfaction. It emphasizes payoffs, or rewards. Expectancy recognizes that there is no universal principle for explaining what motivates individuals and thus stresses that managers understand why employees view certain outcomes as attractive or unattractive. Also, expectancy theory emphasizes expected behaviors. The theory is concerned with perceptions. An individual's own perceptions of performance, reward, and goal outcomes, not the outcomes themselves, will determine his or her motivation.
By using expectancy theory, Roger Jacobs, Manager of New Product Development should create the environments that foster motivation and responsibility. In such an environment, communication is open and safe; employees know the work they do is meaningful; they know how their specific contribution supports other teams; and they know why it's critical for them to produce quality work. Also in this environment, risk taking is encouraged, goal setting is ongoing, and both Jacobs and employees are involved in problem solving and decision making. In addition, Jacobs provide resources, and growth opportunities; communicate encouragement and acknowledgement; and provide recognition, rewards, increased levels of responsibility, and job advancement. Employees experience the benefits of taking responsibility for their performance.
Related Topics