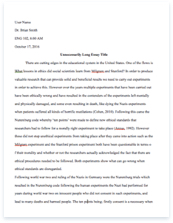 The whole doc is available only for registered users
A limited time offer! Get a custom sample essay written according to your requirements urgent 3h delivery guaranteed
Order Now
Synopsis:
This case explains the entrepreneurial journey of Sun Kwon Kim, founder and CEO of specialty coffee franchisor Caffebene. The case describes issues and challenges faced by Kim, how he decide on certain issues and problems and what are the innovative initiatives implemented by him in his business ventures. Issues:
1. Issues and challenges of creating successful venture i.e. Coffeebene 2. Contribution of a Kim, to grow Coffebene and his traits affecting the organization 3. Strategies followed by Coffebene, it financial strength and innovative ways to address the problem 4. Environmental analysis and its utilization of Coffebene to gain success in domestic market as well as to fulfill its global ambition Case facts:
Caffebene, after its establishment in 2008, was able to challenge market position of Starbucks, a multinational coffee brand, because of its unique and innovative strategy. Kim was able to identify gaps between service provided by existing coffee houses including Starbucks and need of local customers in Korea. Instead of following the path of a successful company (i.e. Starbucks in this case, taken as the industry benchmark), Caffebene tried to identify what are the true needs of customers in the sector. Through extensive research of coffee consumption, linking of experience from travelling or other sources (education, competitor's strategies, etc.), and identifying need of target customers, Kim (Caffebene) was able to see the larger picture of global business.
Through the successes as well as failures of past experience, Kim had continuously improved his business idea and made it one of the promising and leading business in the country. Instead of formulating in specific and narrow goal, he focused in his means (his knowledge, skills acquired and people around him) to achieve some boarder goals which was not constant but calculated enough. Although franchising was one of the new concepts in Korea, Kim was able to cash on this trend. After the Asian financial crisis of 1997, franchising business was popular in Korea which resulted in stiff's competition. Many leading franchisor had withdrawn their businesses from Korea. But Caffebene franchising concept was not only successful, it sparked interest of many individuals who wanted to invest in a small business. One of the major sources of revenue for Caffeebene was that generated from the franchising fees, selling and setting up of equipment, and infrastructure used by franchisee with addition to its regular sales revenue.
Kim did not only successfully identified and implemented the franchising concept, but he was also able to generate revenue from building franchises, that too with and insurance of win-win situation for both Caffebene as franchisor and the franchisees (since it delivered quality materials to franchisors at lower rates than the competitors). During his visit to Canada, Kim observed coffeehouses with stores in every corner that were filled with customers. He found that the operation of such kitchen was rather simple. His idea was to develop a global business brand and he knew opening a general coffeehouse wouldn't fulfill his idea. He mixed his idea with the Korean tradition in which locals regarded coffeehouses as not only a place to enjoy coffee but also a place to meet and enjoy conversation with friends and dates. Here, Kim precisely identified the opportunities of serving Koreans who not only missed the items in menu but also missed the chance to spend quality time in coffeehouse.
Thus, he developed his business model in which he could attract a new segment of customers of casual restaurant, who did not feel comfortable staying long time due to uncomfortable chairs or cheap ambience in other cafes. Caffebene further innovate their menu to address needs of the customers. Instead of offering every items, they only offered certain item of specific taste that could supplement the coffee. Waffles harmonized with taste of coffee and was also a popular item among youth in Korea. But it was neglected by every coffeehouse. Kim offered waffles along with ice-cream which could attract and fulfil the demand of its target customers. He also focused on quality and price accordingly; he applied "Masstige" strategy which means "Premium but affordable" Another issue faced by every business venture was to attract and retain the customers. Kim launched a marketing program which was not tried by anyone else in this sector.
The company tied up with iHQ, one of the biggest talent agencies and they together produced a TV commercial featuring Ye Seul Han, a popular Korean actress. Shareholders argued that such spending in commercial might be disastrous and also claimed that even prominently established companies in the market didn't spend such amounts in marketing campaigns. But when the commercials went on air, the company received overwhelming response and hence the business grew exponentially (by December 100 stores were signed). During recession, when all other businesses were cutting their budget towards advertisement, Caffebene maintained its advertisement budget and could utilize availability of primetime slots in TV for lower price. It could be argued that this strategy was similar to "sowing seeds in raining season and harvesting the crop in spring".
To retain the customers, they never compromised in quality and continuously valued their customers. Responsible communication with customers, free borrowing of notebook computers and umbrella, Beppy's Granting Customer wishes are few examples of the activities done by Caffebene to retain and continuously provide value to its customers. Caffebene never stopped to innovate. Its "book café" concept, inclusion of healthy drinks in menu, regular video conferencing with managers of franchise, decentralization of organization to make quick decisions, and franchisee training program are few of the improvement it made since its establishment. Kim himself read every comment in their websites and also encourage subordinates to do so. He also tried to address every possible issues. This strategies of identifying need of improvement through various means including feedback proved successful to the company. There were various issues and challenges faced by Kim to start Caffebene.
But Kim tried to address them and improve the venture continuously. Starting with the identification of needs, coping with failure, taking risks, addressing problems in creative way, Kim had done every right thing to grow and became successful. Successful organization usually develop organizational culture in which they foster participation. Caffebene also had developed a culture in which employees and customers were given equal priority. To develop a sense of pride and loyalty among employees, various activities were implemented. Such activities included timely meetings through video conference, reporting and prompt decision making to address any problem, inviting employees for ideas, distributing welfare to employees, rewarding them, and providing vacations to them. Many such initiatives were taken by Caffebene which were costly for organization in a short run but yielded better results in the long run. Caffebene focused on quality services and for this purpose it need to empower it employees and feel them valuable.
It empowered its employee through various training programs. When demand to open franchise was high, Kim provided authority to its employee to make quick decisions regarding the agreement with franchisee, choosing of location, etc. When their demand of coffee was projected to be high, they acquired new machine, which not only met the demand but also reduced cost and increased profit margin for them as well as for franchisees. All executives of franchisees were not able to attend the training program, so to address this issue, Caffebene launched a special training program to train franchisees and their employees' onsite in their own stores. Hence, Kim as an entrepreneur was able to identify factors that could affect his business.
To address those factors he had developed an organization culture in which every stakeholders including employees, franchisees, and customers were treated with equal value. Kim was also able to study and capture premium coffee consumption in Korea. Through appreciation of premium coffee consumption, company could focus to increase the premium products in affordable price. But following the pattern of market only may not serve well, the company should have also taken in account political factors and issues regarding policies to make major decisions for the company.
It shows that Caffebene was doing better than Star bucks in Korea. The profitability and other ratios of caffebene, before entering to NYC suggested that it was in good financial position thus would be able to compete with the giant competitor like Starbucks in NYC. It is very important to know and understand the policies related to business activities. Since Mr. Kim was unaware about the issues regarding licensing permission in the company's new venture at New York City, they were forced to lose thousands of dollars. By taking proactive actions while gaining information regarding business activities would have helped to avoid such losses. Not only that, failing to identify rules and regulations may create bad reputation in the market which might have been created credibility issues. Kim also failed to acknowledge valuable suggestions provided by the board members, who were presenting various facts to support their suggestions to expand the business globally. He went with his own instinct and supported the suggestion for opening its store in NYC and failed to foresee simple hurdle of legalities, which could have been addressed prior to acquiring the space at NYC. Analysis:
Sales revenue of Korean market and its visibility through numbers of outlets suggested that the caffebene is remarkably successful. It is No. 1 coffee brand in Korea without a doubt. To ensure the market leadership position, caffebene had focused on its qualities. During its success period it had never compromised in its qualities. Although it had spent hugely in marketing but best marketing usually done by satisfied customer through "words of mouth", which was best understood and utilized by Kim. Kim thinking when related with effectuation thinking process as suggested by Sarasvathy, are as below: Bird in hand: Instead of waiting for perfect opportunities, Kim had identified the opportunities himself and always handled the problem in constructive way. Instead of delaying to implement his idea he always come up with an idea to solve the problem in more productive way.
For example training of franchise and its employee. Affordable Loss: Unlike other businessman calculating risk and return on investment, Kim was willing to lose some in the path while trying his idea. He knew creating a global business is not only about making profit, it is about gambling but willing to lose what he can afford to lose. Lemonade: Lemonade can be transformed into sweet lemonade. Caffebene was just a coffee house but by focusing on menu, targeting the adequate customers and trying new ideas like book café, he transformed the simple idea of local café to café which is able to compete globally. The Crazy-quilt: During his journey of creating successful business, Kim had partnered with customers, employees, vendors and all possible people to enhance and improvise his business idea. The Pilot on the plane: Kim never knew about the future and he didn't bother to predict it either.
Instead he continuously improve his business and make it competent enough to compete with other brands. We can assume that he didn't predict the future but he create the future where caffebene is regarded as one of the global brand. Considering all the facts we can say that Kim was an entrepreneur thinker (effectual). He create opportunities, build on available resources and always create innovative and creative solution to the problem. Cafebene penetrate NewYork market by opening new outlets. He had options of franchising but he knew success of caffebene will be the milestone for his global ambition. Thus, his strategy to penetrate global market by opening new outlet first, seems good to us. To evaluate the available choices, Kim discussed it with all executives' managers and board of directors. Although all were consulted, judging of best idea was based on Kim's thinking.
We predict that caffebene will be successful in New York City as well as other parts of US. Caffebene unique way of addressing customers need and never compromising on quality provide it more advantages over its competitors. Although financial position of caffebene is not as strong as Starbucks but it is adequate enough compete in global platform. We believe Kim should not be involved in legal fights and or try to get out of the lease permit. He should cope with the situation in more creative and imaginative way. He could use the space till he get permit to train its partner. Training Korean partner in international training house would boost their confidence and might increase their loyalty. Hence, finally, success is only about profit, we believe caffebene entry to US is success. Exposure of caffebene to global arena and more specifically to the place where every business get a new life is itself a success. If caffebene is able to generate enough money to overcome its cost can be considered as a success. Presence in US market can boost their sales or entry in other Market like Asia where US presence itself is considered valuable. Recommendations:
The company should have a long term vision for it to expand in the future, so it should keep track of the global trend too. The company should learn from failures and successes and be more cautious in the future. As the company did in Korea, it should integrate culture and trends of locals in the new ventures in new localities Environment including that of legalities and politics should be assessed properly before making any move. Employee and customer should be continually valued in days to come too. Regular innovation should be fostered in the company with ever ending improvements made to its business to flourish for long term.
Related Topics