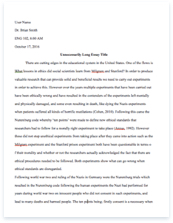 The whole doc is available only for registered users
A limited time offer! Get a custom sample essay written according to your requirements urgent 3h delivery guaranteed
Order Now
Cadbury Dairy Milk,the number one selling chocolate block in Australia and available to buy in supermarkets and retail outlets across the country. Cadbury dairy milk today continues its quest to bring Australian consumers more joy by introducing a series of generous improvements to its iconic Cadbury dairy milk blocks range, designed to enhance the eating experience of Australia's most loved chocolate1. The enhancements to the range are said to be the most significant in the brand's 132 year history and will be sure to delight lovers of Cadbury dairy milk. Cadbury Dairy Milk, milk chocolate products are available in a variety of shapes and sizes for all occasions including: 50g bar, 100g, 200g, 350g blocks and share packs. About the industry:
Cadbury is a British multinational confectionery company owned by mondolez international. It is the second largest confectionery brand in the world after Wrigley's . Cadbury is headquartered in Uxbridge in Greater London and operates in more than fifty countries worldwide. Cadbury is best known for its confectionery products including the Dairy Milk chocolate, the Crème Egg, and the Roses selection box. They work around with 35000 internal and external suppliers. They employ around 50000 people. History:
The milk chocolate was introduced to the British market in 1905 and, with its unique flavour and texture which quickly became the market leader. Cadbury was established in Birmingham in 1824 . John Cadbury opened a grocer's shop at 93 Bull Street, Birmingham. Among other things, he sold cocoa and drinking chocolate, which he prepared himself using a pestle and mortar. Milk chocolate was first made by Cadbury in 1897 by blending milk powder with the basic chocolate ingredients of cocoa butter, cocoa mass and sugar. In 1905, Cadbury launched its Dairy Milk bar, a production of exceptional quality with a higher proportion of milk than previous chocolate bars. Developed by George Cadbury Jr, it was the first time a British company had been able to mass-produce milk chocolate. From the beginning, it had the distinctive purple wrapper. It was a great sales success, and became the company's best selling product by 1914 Cadbury in Australia:
After Cadbury in England merged with J.S. Fry in 1919, the new company sought to expand internationally and decided to build a factory in Australia. Australia had developed into an important market since making Cadbury's first overseas order 1881.In 1922, Cadbury and Fry, joined by Pascall, create a new Australian company named Cadbury-Fry and Pascall. The company chose a factory site in Claremont, in Tasmania, whose location was ideal because of its close proximity to the city of Hobart, good source of inexpensive hydro-electricity and plentiful supply of high-quality fresh milk. Cadbury operates three Australian factories one in Melbourne Victoria (Ringwood and Scoresby), one in Hobart, Tasmania(Claremont), The Claremont factory was once a popular tourist attraction and operated daily tours; however, the factory ceased running full tours mid-2008, citing health and safety reasons. Cadbury has been upgrading its manufacturing facility at Claremont, Tasmania, Australia, since 2001.
Vision and mission of the company:
Cadbury's set out a vision to achieve "a Cadbury in every pocket" dream by increasing the penetration of chocolates. Cadbury successfully turned its mission statement into its overall objectives and goals. Cadbury says Cadbury is the name of quality and the Cadbury dairy milk chocolate and also different products is the biggest example of it. The demand and customer's satisfaction shows that its products successfully fulfil the needs wants and demands by continuous improvement in the features of products. SWOT analysis:
Strength:
1. Number 1 chocolate brand in the world with lot of variants like Fruit & Nut, Crackle and Roast Almond, Eclairs.
2. Celebrity brand ambassadors
3. Excellent advertising, reach and accessibility
4. High brand loyalty
5. Top of the Mind Brand
Weakness:
1. Food products have a limited shelf life
2. Marred by scandal few years back
Opportunities:
1. Untapped rural markets
2. Better product packaging and preservation
3. Leverage Cadburys successful brand
4. Sugar free category
Threats:
1. Other branded and local chocolate manufacturers
2. Sweets as substitutes
External marketing environment:
The external marketing environment of Cadbury dairy milk is divided on the various factor like demographic, economic, natural, technology which can be discussed as follows; It means the overall and general environment of the company. The forces outside the company that affect the daily performance and operations of the company.
Demographic Environment;
Divides the market on the basis of age, gender, locality, occupation and income. Cadbury dairy milk targets all type of customers on the basis on these because these are not the hurdles on the way of the company.
Economic Environment;
Cadbury dairy milk understands the economic situation of the country in which it goes to start the business. I mean inflation rate also a matter. High population growth and rising level of prosperity has increased demands for affordable luxuries and treats.
Natural environment;
It also plays an important role in the success of organization. The availability of natural resources also matters like cocoa as raw material to make chocolates.
Technological environment;
Availability of new technology also plays an important role in the success of any organization. It is the symbol of success that country has all new technology for Cadbury dairy milk innovation such as web marketing and social media is a major growth in driver markets where premium and exclusive products are prevailing themes.
Political Environment;
Political scenario plays an important role in the success of any organization. Because if new government changes all the policies of previous government then company may suffer heavy loss. Cadbury dairy milk understand and analyse the all the conditions. it needs to subject to food and drug administration and guidelines and also to license and regulatory fees.
Cultural environment;
The culture plays an important role because if product is not according to specific culture then company may suffer heavy loss. Target audience:
The main target market of the Cadbury dairy milk is children and youths that are in the segments of occupation and in the age group. Cadbury dairy milk commonly targets all types of customers whether they are young , old , male or female. And now the market which is selected and targeted by it is according to age , gender, occupation and income of potential customers. An analysis of target markets:
on the basis of customer need analysis:
children – desire for chocolates
youths – gift
parents – care of own children
old age – as desserts
Brand positioning:
Cadbury has been referred to as one of the leading players in the confectionary market. Cadbury refers to 200 years old as well as a recognized brand. Incorporated in the year 1824, Cadbury is known for its world class products. Cadbury is a strong brand & has been associated with the different variants of chocolates.Cadbury majorly deals in three different types of confectionary items such as candy, gums & chocolates . The organization is well known all across the globe with approximately offices in 60 countries. The organization employees 50,000 people & deal with 35,000 suppliers directly as well as indirectly. The positioning of the brand i.e. Cadbury is quite strong & many people enjoy the brand on a daily basis. Cadbury has wide range of products under its umbrella. The product line consists of Éclairs, Dairy Milk, Bourneville as well as various seasonal products such as Crème Eggs to the children brands i.e. Milk powder such as Bourn vita, Fudge, etc . The major success mantra for Cadbury is to associate the brand with the emotion of its customers.
This success mantra helps Cadbury in order to stand apart as compared to the other brands available This helps the organization to sustain upon its brand position as well as ensure to have a competitive edge over the others . In case of the chocolate market, Cadbury enjoys more that 51% of the market share by selling 10 out of the 20 top chocolate bars. The Australian chocolate market has provided Cadbury with a wide range of scope to grow in the years to come . The brand Cadbury operates in a highly competitive environment. In spite of the competitiveness, Cadbury has developed a link in the minds of the consumer that Cadbury refers to chocolate . There are ample numbers of strategies which have been undertaken by Cadbury & have made itself a market leader in the confectionary market. Different types of marketing strategies have been implemented which has helped the organization to achieve its target & sustain a position in long run. In order to maximize its profit as well as survive in long run, the organization has broadened its product line.
Various promotional as well as marketing strategies have been used by Cadbury which would help them in order to grow. Diversification refers to the other best strategy which would help the organization to expand its risk by not only relying on one brand. Improvising the image of the product also helps Cadbury in order to attract more number of people towards it. Innovative & attractive packaging, launching a new product or using a new logo helps the organization to attract as well incite the individual to try a new product. This helps the organization in order to increase the level of sales as well as sustain its position in the chocolate market. Cadbury uses various medium for communication such as advertising on television, radio, websites, newspaper, magazines, jingles, etc. As mentioned above that, various marketing strategies have been used by Cadbury in order to attract or market the product.
These strategies have positive implications on the same. Initially, Cadbury was only associate as a brand for kids & majority of the advertisements were designed in order to attract more number of kids towards them . Later, it was decided that if Cadbury would totally rely upon the kids segment, it might turn out to be quite risky. Hence, Cadbury though to widen its target segment & focus its shift from kids to the adult market . Marketing mix elements:
Cadbury dairy milk uses the integrated marketing or 4P's of marketing as the marketing mix strategy. so the marketing mix elements of Cadbury dairy milk can be stated as following 4P's : 1. Product: The product refers to as the commodity which the consumer wants to buy in order to satisfy his/her needs or needs the commodity can be either tangible or in-tangible in nature. The products offered by the consumer brand i.e. Cadbury's are wide range of chocolate bars namely, Dairy Milk, Fruit & Nut, Silk Dairy Milk, Crackle, Bourneville, Nutties, Eclairs, Dairy Milk Hot Choc Chunks & Bourn vita. The strategy of Cadbury dairy milk is to continuous improvement in the quality and features of product. It is the mission statement of Cadbury to make quality chocolate which have competitive advantage from the competitor's products and it enhances the goodwill of the company. 2. Price: Price refers to the second best element which is kept in mind while purchasing a particular commodity or a service. Price would be referred to as one of the main elements for the organization as well. The pricing strategy used by Cadbury takes into consideration the pocket of each & consumer.
This is the reason; the price of the Cadbury's chocolate bar is from 5 – 120. The consumer can choose the chocolate bar or any of the product depending upon his/her budget. Cadbury dairy milk applies the reasonable and affordable policy to charge the price from its competitors. Because it is the vision of Cadbury that Cadbury is in every pocket. It charges the fewer price from its competitors and provides better quality also. We can say it is used penetration strategy because have low prices as compare to its competitors and have long life cycle of the product. Cadbury wants to survive in the market for long run. 3. Promotion: The third marketing element which shall be kept in mind would refer to the promotional aspects i.e. the means of communication to be used. With the use of the various promotional methods such as advertisements on Radio, Television, Magazines, Public Relations (PR), Trade Shows, Banners, Road Shows, etc will help to maintain personal relations .Based upon the type of product, the promotional strategy as well as the tool for communication is being selected. In order to make the entire show a success, the staff personnel play a vital role.
Face to face interactions, word of mouth publicity, public relations, etc will help to improve the footfall for a particular commodity (Foxall & Goldsmith, 2004). The various means of communication which have been used by Cadbury in order to attract more number of customers are advertisements on radio, television, banners, magazines, internet, etc. The company gives discounts on different occasions. To inspire the Childs to purchase the Cadbury chocolate the company made such type of ads. To encourage the youth class the company hires the superstars for advertisement of the products which inspires the all type of consumers who want to eat sweet 4. Place: Place refers to the last marketing mix stimuli which would affect the buying the behavior of the consumer.
Place refers to the location where the product would be readily available for sale. Place plays one of the crucial elements while deciding upon the purchase for a particular product or not. Cadbury dairy milk is produced at the chocolate factory in Bourneville in Birmingham. After the chocolate is produced and goes through the process of all quality checks. It is transported to the staff rooms and then Cadbury sells it product to shops. it has been seen that, the products offered by Cadbury are readily available at the nearest grocery store, big grocery stores such as 7/11,easy mart, woolworths etc. Recommendations:
Cadbury has excellent marketing mix because of which it is number chocolate industry in Australia. but also it should consider some few points in each of the marketing strategy so that they would take to more heights of success which would be as; products:Launch the product into further countries where it can grow its market. Also Cadbury should bring out more new products for health conscious people. New products on more tastes like strawberry, vanilla, orange etc should be produced so that people can have more choices. price:Price also need to become more affordable. Cadbury has the vision of Cadbury in each pocket so to maintain that vision price needs to be more affordable. promotion:Improve the quality of sashes and use more attractive wrappings.
Cadbury should open its own Cadbury retail shop or Cadbury boutique only for the Cadbury items . Promotional strategy need to be revised. medias such as internet ( google, facebook) and television enable large amount of cheap advertisement. provide new consumer group to access to Cadbury. Super stars play a key role by advertisement. place:Global growth of the Cadbury dairy milk market where there is immense scope for chocolate industry. others:Need to improve the marketing mix strategy as many new players are entering the markets . Market penetration process need to be effective. New channels such as gifting, child connectivity and value for money offering to be the key growth drives.
References:
www.dairymilk.com.au
www.wikipedia.com
www.foodmagazine.com
www.economicstime.com
www.cadburymarketing.com
Related Topics