Broad Differentiation-ZARA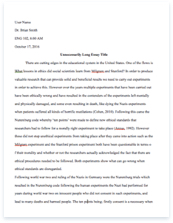 The whole doc is available only for registered users
A limited time offer! Get a custom sample essay written according to your requirements urgent 3h delivery guaranteed
Order Now
Zara creates a "fast fashion" concept which getting designs to customers quickly. It has more style than Gap, faster growth than Target, and logistical expertise rivaling Wal-Mart.
2. Significant investments in Marketing, Technology Development, Procurement & Customer Service ZARA takes just two weeks to get a new design from drawing board to store floor. ZARA invested much in developing its technology like e-business and ERP system. Example: Use ecological fabrics, organic cotton:
Zara supports organic farming and make some of its garments out of organic cotton (100% cotton, completely free of pesticides, chemicals and bleach). They have specific labels and are easy to spot in the shops.
Markets:
Geographically, Zara now operates in 86 countries across the globe, in every continent, with total of 1,770 stores.4.
Technology:
Zara uses the Hybrid Model Information, in which information from stores to headquarters relies from combined human intelligence input and from information technology, such as their PDA devices (Sandoval). The technology used allows the company to boost its value chain and eventually lower the manufacturing time. Moreover, nowadays Zara is aiming to practice an eco-friendly technology throughout its worldwide operations
3. Build and maintain brand loyalty, crucial to ability to charge premium price, without which this strategy will fail. Unlike other fashion brands, it takes Zara only 10 to 14 days from the time they design new clothing until it arrives in stores. This "fast fashion" concept and operation allow Zara to always provide the most fashionable clothes to their customers, and the ever-renewed collections definitely help build brand loyalty. Although many international fashion companies are perfectly aware of Zara's effective branding methods, no one has been able to catch up. Zara has built a powerful clothing brand that should continue to thrive in years to come. 4. Development of flexible manufacturing systems or services to allow customization
Zara runs five chains: Zara, Pull and Bear, Massimo Dutti, Stradivarius, and Oysho, and Kiddy's Class. These five chains covers different age and level people. For different customers they can choose the suitable brand. ZARA has high customization for different customers. Zara implicitly states its customer orientation by using the phrase "through our business model".
Related Topics