Book Report on "The Life You Imagine" By Derek Jeter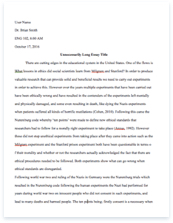 The whole doc is available only for registered users
A limited time offer! Get a custom sample essay written according to your requirements urgent 3h delivery guaranteed
Order Now
This book started off as the Yankees just winning their third World Series in just four years. In the locker room everyone was celebrating as Derek Jeter was trying to get to the exit so he could find his parents. Derek's parents have been helping him to achieve his goals. As a child he was required to do his homework before he did anything else. He also had to sign a contract each year about his goals and the rules he needed to follow to be able to participate in sports. In high school Derek played baseball and basketball at Kalamazoo Central. As a child he grew up in Michigan but was always a Yankee fan. While in high school he was watched by many scouts including scouts from the Yankees. His life goal was to play baseball for the New York Yankees. He first announced this goal to his parent one night when he was very young and his parents sat him down even thought it was very late to talk to him about this. They told him that he could do it but it would be very difficult and he would need to obtain goals and abide by certain rules.
This guidance from his parents caused him to be noticed by the Yankees and in the 1st round of the draft in 1992 he was chosen 6th overall by the New York Yankees. As a Minor League player he would create many errors and was sad almost every night. When he got to his room he would call his parents and talk to them. In 1996 he made his major league debut against the Seattle Mariners. Ever since that game he has been playing short stop for the New York Yankees. Derek's mom went to his debut game that day in Seattle. As Derek was growing up at least one of his parents was at all of his games. If his sister had a game on the same day then one parent would go to each game. One event that impacted Derek's life a lot is when his good friend Shanti Lal died in a car accident on May, 4, 1997. Shanti was only 23 at the time and Derek was very shocked by the news. In 1996 Derek started the Turn 2 Foundation.
This charity helps point children away from drugs and alcohol and into the right direction. When Derek is out in a city he is always very careful. He only goes into places that he knows and feels comfortable in. Derek does not want to get in trouble ever because then he would not be viewed as a good role model. Derek is a person who cares a lot about the example he sets for people and what he does. Since the media can misinterpret things he is very careful of what he does and says. He does not want anything to get misinterpreted and show him as being a bad person who does things that are bad or says bad things and should not be done or said. Also the media can start rumors so he does not over react to these things because all they really want is for him to blow up and say something that he should not say or do something that he should not do.
I think this book was written to tell the journey of Derek Jeter's life as he made it to the New York Yankees and his first five years with them. Derek is a great short stop who many people in the world today admire. He is also a great person that is a role model to many young children around the world. He is even a role model for people of many ages. As being such an influential person many people should read about him and decide to follow after his lead.
After reading this book I felt that Derek worked really hard to achieve his goals and works even harder to master the game of baseball. Even though he is already in the Major Leagues he still finds it necessary to improve his skill and I think that he deserves a lot of credit for it because many players think that since they made it to the Major Leagues they do not need to improve. Others need to be as motivated as Derek is. If others were like Derek then the sport of baseball would be a lot more extreme. Also there would be many more people that shows kids the right direction in life instead of setting a bad example for them as many other celebrities are already setting bad examples.
Related Topics