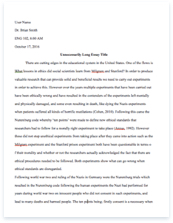 The whole doc is available only for registered users
Pages: 6
Word count: 1359
Category: BMW
A limited time offer! Get a custom sample essay written according to your requirements urgent 3h delivery guaranteed
Order Now
1. Introduction
Bayerische Motoren Werke AG (BMW) was founded as a producer of aircraft engine in 1917. Later in 1923 they shifted to motorcycle production and by this motorcycle production industry they entered in automobiles in 1929. It's headquartered in Munich, bravria, Germany; it is the parent company of Rolls Royce Motor Cars.
In 70s BMW in North America was established and consumers, who love sports and luxury cars, became "Bimmer" owners. In this period it also launched three tier sport sedan range consisting of 3, 5 and 7 series. In later half of 1990s it opens its first U.S manufacturing plant and expanded its empire to all over the world. They continued production in their other brands like Mini and Rolls Royce and also continue to build motorcycle. BMW is having large number of job opportunity they recruit almost 18300 employees per year.
In past few decades, BMW standard is considered as luxury and royal brand. It is considered in over $30000 segments with family friendly wagons, nimble sports cars, crip sedan, and SUVs offered. It producing 1,481,253 automobiles and 112,271 motorcycles across all over the world. BMW is one of the leading manufacturers of premium cars in the automotive industry, in June 2012 BMW was listed as the #1 most reputable company in the world by Forbes.com.
2. Objectives
2.1 To assess the macroeconomic conditions and the opportunities and threats suggested by these conditions for the BMW.
* BMW is a worldwide company so more than one economy effecting its nature and decision making system.
* Macroeconomic condition is very important for a company specially worldwide companies, it will help them to survive in market with new innovation and techniqual development. The environment is also classified by inflation, economic growth, interest rates and price change.
* BMW having no big impact of recession. In recession demand of cars declines, in this period of time the strength of individual brand and product portfolio help reduce negative economy effect. In 2004 the revenue is 6.8 percent higher than 2003, revenues in Euro terms get higher as compare to other years.
* BMW having threat like all companies do. They threatened by Daimlerchrysler AG(DAI), Audi (Volksvegan), Lexus(Toyota), Infiniti(Nissan), and Cadillac(GM).
* In countries like Europe, US, Japan they facing aging problem. This reflects lack of young workforce and high medical and retirement expenses. They come up with technological innovation and make changes in their equipment and tenchniqual part like use of light weight structure, Communication technologies, using of magnifying glass etc.
* BMW is heavily relied on technology and research and development in order to be progressive. Therefore we can say that there is fine line between profit and loss and investment considerations.
2.2 To analyze the microeconomic market structure and demand, cost and production conditions.
* Microeconomic and macroeconomic both are important for a company. According to Salvatore 2007, these conditions dictate how the individual decision makers such as the consumer, owners of resource and companies behave in a free enterprise.
* BMW having high elasticity of demand because it having high demand all over the world.
* Production conditions are very strong, having many production and manufacturing plants throughout the whole world including US, Germany, India and China. It having good financial position to produce several new prospective automobile segment.
* As there are many competitors in the market the cost is very effective, according to market structure of this brand the cost suits its product.
2.3 To evaluate BMW's for risk management as well as capital structure and budgeting
* Risk management in BMW consist of Political, social and economic risk, industry specific risk, climate risk, supply chain risk, natural resources risk, personnel risk.
* In BMW as part of risk management they setup a risk reporting system, the Board of management and the supervisory boards are regularly informed about risks which could have a significant impact on business performance.
* In BMW business dictions are reached after consideration of in depth project analysis which shows both potential risk and potential opportunities. Risk reporting within the BMW group is based on an integrated risk management approach.
* The capital structure in the company is very vast and huge, the capital structure include large amount of money from debt and equity consist for the benefit of long-term and short term. A good capital structure is employed to ensure maximum return for the share holder.
* BMW manages its budget into two levels. In budgeting time the controlling is done by setting goals for the rate of return and result. In Individual projects, controlling done by setting goals for cash value, capital value and the rate of return.
2.4 To develop a managerial strategy based on microeconomic, macroeconomic and organizational specific conditions in each area of production, pricing and resource utilization.
* BMW was facing demographic problem related to older age working people.
They adopted innovative HR strategies by changing their working place easier for old age people, so they provide wooden flooring to reduce knee strain, orthopedic foot ware to reduce strain on feet and Magnifying Lenses to reduce strain and minimize sorting errors.
* BMW adopted different marketing strategy and methods to promote its brands and product. Other than advertising BMW adopted product placement method, BMW Art Car Collection and Sponsorship.
* Managing cost affect due to increase price of oil all over the world especially in Asia. The oil price get higher the consumer will force to change his mind set which will affect company in a direct way. So, BMW make its product in such an affecting way so that customer still rely on the brand and loyal to the company.
* Further analysis will be carried out using the 5 forces model and SWOT analysis.
3. METHODOLOGY
The sources is provided from different data base but not limited to * Official website of BMW
* Wikipedia
* New York Stock exchange
* London stock exchange
* Journal reviews
* Finance and Economics
* Economic strategies
* Books from university library
* Salvatore, D (2007). Harward uni.
* David, j. & Cherrington.(1995)
* Other reputed website with relevant information
* Google books etc
Concept to be employed will include:
* Market Structure
* Demand and Supply
* Cost
* Other analytical tool and models
* Porter's Five forces
* SWOT
* PEST
4. Conclusion
As per internal and external factors, we conclude that contribution to the successful development of BMW is the continuously investment in innovation: the latest technology and experienced workforce. With a family dominated ownership structure, the short term stakeholder's value driven strategy has been disregarded. Hence this strategy will take time to reconstruct and can be seen as competitive advantage.
Worldwide BMW has clearly brand identify and equity and the series 3 has become a leader in the mid level luxury performance segment. But in some part of the world specially Asia, luxury car segment is poised to grow at a high rate and BMW is in a good position to leverage that however in order to tap that market, BMW shouldn't dilute its brand.
The future outcome of the financial performance of BMW looks positive. BMW operates successfully in the premium segment so there no reason to adjust any approach in the market in term of changing segment . The BMW brand seems like it is empowered with high quality, expensive and luxurious cars.
5. Reference:
-Salvatore, D (2007). Managerial economics: Principles and Worldwide Applications, 6 th ed. New York: Oxford University Press. -Elci C., (2012), 'Managerial Economics Topic Brief – Reading Notes week 3
-Elci C., (2012), 'Managerial Economics Topic Brief – Reading Notes week 4
-Hirschey M. Pappas J.L. (2003) 'Managerial Economics', Seventh edition –
-BMW cost planning information available at:
www.bmwgroup.com
-Annual report information available at:
http://annual-report2011.bmwgroup.com/bmwgroup/annual/2011/gb/English/pdf/report2011.pdf
-Company overview and conclusion available at :
http://www.scribd.com/doc/86556756/Bmw-Mm-Project
-BMW information [online] Available at:
http://en.wikipedia.org/wiki/BMW#Environmental_record
-BMW Marketing Strategy [online] Available at:
http://www.bmweducation.co.uk/coFacts/default.asp?topicID=5
-Risk Management information available at:
http://www.bmwgroup.com/e/0_0_www_bmwgroup_com/verantwortung/svr_2010/_pdf_en/nachhaltig/01_2_Risk_Management_en.pdf
-Stock market information available at:
http://www.marketwatch.com/investing/stock/bmw/profile?countrycode=de
Related Topics