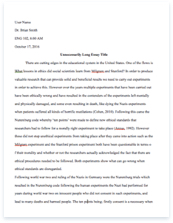 The whole doc is available only for registered users
Pages: 15
Word count: 3729
Category: BMW
A limited time offer! Get a custom sample essay written according to your requirements urgent 3h delivery guaranteed
Order Now
The automotive market is defined by the common goal of high efficiency, with the aim of lowering production costs and raising revenues. In this highly competitive landscape, standardization, components, and mass production are king. Yet, there is an outlier that refuses to abide by the market trend of efficiency over quality. BMW continues to provide consistent growth both financially and in market share by believing that you can have the best of both worlds; a quality product that is made efficiently and doesn't compromise the most important element of any car: the driver (Larrson, 2006). The purpose of this brand analysis is to dissect the BMW brand to better understand how Bavarian Motor Works has become the most successful premium automotive producer. Overview of Company
BMW Headquarters: Munich, Germany
BMW Headquarters: Munich, Germany
BMW has become one of the most distinguished brands in the world after starting as an aircraft motor manufacturer in Munich, Germany in 1913. Close to a hundred years later, when drivers see the highly recognizable Blue and White propeller symbol on the highway, they get the instinct to push the pedal to metal or role down their windows to hear the distinct purr of a BMW accelerate by. Brief History
The Dixi 3/15 PS made in 1928 became the first BMW made car in the world with just 15 horsepower, and after its first race win in 1930, The BMW Dixi started to make a name for itself selling over 18,000 cars. In 1933 BMW made its first distinguishing trademark with the twin-kidney shaped radiator grills on the 303. Its design can still be found on the manufacture's cars today. After World War Two, the company was faced with destroyed factories and a three-year ban on producing anything because of an allied mandate for BMW's participation in the manufacturing of rockets and aircraft engines during the war. In 1951, the manufacturer began producing cars again despite the lack of any solid financial backing, and it wasn't until 1956 that BMW recovered with its famous 507 model and then later with the first sport sedan ever produced, the 1500. After continuing to market the luxury sports sedan, BMW successfully overtook Mercedes for the first time in European sales in 1992. Since then, the company has never looked back (Popescu, 2000). Brand Introduction
Since its struggles after the war, BMW has steadily grown into three brands (BMW, Mini, and Rolls-Royce), and has become one of the ten largest global carmakers (Larrson, 2006). BMW posted record sales of 1,668,982 vehicles in 2011, a rise of 14.2% from the previous year (Gabriela, 2012). Most of these record sales can be attributed to the highly recognizable brand that BMW has built through its quality engineered products. With its catch phrase, "the ultimate driving machine", ranking as the most recognizable catch phrase out of automakers, BMW has positioned itself as the most successful premium segment manufacturer (Larrson, 2006). The German based automaker has become the number-one business brand in Germany and the number-one most searched for luxury brand in the United States, according RankingTheBrands.com. It is with this strong brand that BMW continues to go head to head with rivals Audi and Mercedes-Benz.
BMW is committed on four core values to attain sustained success in what it describes as a, "niche market strategy": innovation, quality engineering, high performance, and an exclusive product. These values are promised with a first-class price tag that propels the consumer to desire the status and visibility that comes with driving the, "ultimate driving machine". The high degree of craftsmanship that comes with its core values has allowed BMW to foster into one of the most sought after and loved cars in the world, despite conducting in one of the most intensely competitive global industries. With the rise of Japanese and other German based automakers, it is necessary to understand the environmental factors and market trends of the automotive industry to fully digest the evolution of the BMW brand (Koneru, 2009). Note: To better narrow and describe the automotive industry, I have chosen to exclude the BMW Group brands of Rolls-Royce and Mini (as they are targeted at extreme niche markets), and to at times, focus only on the domestic industry.
Note: To better narrow and describe the automotive industry, I have chosen to exclude the BMW Group brands of Rolls-Royce and Mini (as they are targeted at extreme niche markets), and to at times, focus only on the domestic industry.
Overview of Industry
BMW originally created the "ultimate driving machine" catch phrase for the American auto-market in order to help define and distinguish the new concept of the sports sedan from the standard luxury sedan. With it's positioning as a sports sedan BMW must consider the macro-environment of the automotive industry, and how the political, economic, social, and technological factors affect it's positioning. Political
* New government laws and incentives are being spearheaded by the European Union to cut carbon footprints in an effort to fight climate change. European car manufactures, such as BMW, have volunteered to an agreement toward reducing carbon dioxide emissions by 75% as comparee to 1995 recordings. The U.S. has recently mimicked statues like this. * Friction in the Middle East continues to affect oil prices and push consumers towards higher gas-millage cars. Stability in this region due to political uprisings can create distribution and halt manufacturing (Koneru, 2009). Economic
* Much of the developed world is still recovering from the financial housing crisis. The recession created a negative trend in the automotive industry, especially for American manufactures, but BMW was hit hard as well. In November of 2008, BMW sales declined 25% as the recession began to reach affluent buyers (Krebs, 2008). * Production has shifted to low price labor in Asian countries leading to unemployment in the U.S. (Koneru, 2009). * The weak U.S. dollar against the Euro continues to impact how revenue is reported and understood. For instance, record sales volumes one year could still trail revenue of the previous year because of how the Euro reflects sales compared to the dollar ("Uk bmw education," 2012). Social
* The recession has shifted certain buyer preferences from luxury to economical value for the automotive industry. * Increased consumer knowledge regarding the environmental effects of products has led to consumer boycotting of environmentally damaging products. * Developed countries populations are becoming older as birth rates level. * Increased Internet penetration has created an educated consumer who researchers products to make informed purchase decisions (Koneru, 2009). Technological
* The product life cycle has been shortened due to increasingly high development of new technologies. Car features become outdated in a matter of months versus years. * Consumers value innovative features and technology more than ever before, especially when technology is helpful or eases tasks. * Costumer database management has allowed for better tracking and understanding of consumers loyalty, preferences, and concerns (Koneru, 2009). To continue analyzing the industry, it is important to take into account industry growth rates, trends, and how the competitive landscape in the U.S will affect BMW's brand equity.
Growth Rates and Trends
Source: (Global car and automotive sales, 2011)
Source: (Global car and automotive sales, 2011)
Since the recession, the global automotive industry has experienced a steady recovery with revenue expected to grow 4.8% in 2011. Global revenues are expected to increase 4.6% each year to reach a mark of $4.3 trillion by 2016. These figures reflect the high growth rates of China, India, Russia, and Brazil where the financial fallout from the global sub-prime recession was barely felt. While the developing world is cashing in on government incentives, the developed world, like the U.S. and Western Europe, are seeking to use incentives to make a full recovery. In the U.S., consumers are regaining confidence resulting in positive sales trends that can once again be expected for some time (Global car and automotive sales, 2011).
In addition, several key factors will affect how BMW will market and position its vehicles in the coming years: * Over the next ten years, vehicle sales in China are expected to rise by 15% annually. BMW should market to the increasing number of affluent Chinese who would benefit from the status of driving a BMW. * While maturing populations in developed countries have plateauing car sales, countries like Russia, India, China, and Brazil will continue to increase the size of the global car market. BMW needs to increase marketing focus and presence in these regions. * Hybrid and electric vehicles will continue to grow in popularity as industry preferences move towards environmentally friendly cars. BMW must continue to expand its hybrid offerings which are limited now to just the 3,5, and 7 Series sedans. With these trends in mind, additional consideration of the competitive landscape will allow for a deeper understanding of the BMW brand and the company's positioning. Competitors
There are over 200,000 unique automotive enterprises creating a highly competitive market with fierce rivalry among firms. IBISWorld's global report on car sales cites four key success factors for effectively competing in the global automotive market (Global car and automotive sales, 2011): * Provision of After-Sales Service: customer service after the purchase of a vehicle is critical to maintaining customers and differentiating from competitors. According to CustomerServiceScoreboard.com, BMW ranked 315 out of 526 companies. BMW needs to increase positive customer service interactions to remain a competitive player. * Ability to Obtain Financing: To ensure a constant inventory, dealerships must be able to obtain financing from strong financial institutions as most dealerships finance inventory using loans. * Proximity to Key Markets: BMW must increase its dealership and sales proximity to emerging markets like Brazil, India, Russia, and China.
* Having an Internet Presence: With the increase in customer research online, BMW must constantly update and maintain a strong web presence through its social media outlets, its regional websites, and its unique internet features, such as "Build your own BMW". BMW competes in the niche premium automotive market, which can be defend by attention to emotional values and focus on exclusiveness. Its head to head rival has been Mercedes Benz since the companies inception, but recent rebranding and innovations by Audi has created a new rivalry (Koneru, 2009). In addition, Toyota owned Lexus has revamped their sedans into sportier models creating a more recent threat to BMW. According to Hoovers.com, BMW has the highest net profit margin compared to its competitors. BMW is one of the only manufactures that develops and designs every component of their products themselves, making them unique in the global automotive landscape where collaboration is becoming more and more common. This in-house philosophy has allowed BMW to streamline production, increase manufacturing efficiency, and increase the exclusivity of its products, leading to higher profit margins (Larrson, 2006).
Source: Hoovers.com
Source: Hoovers.com
Market Segments and Target Markets
With a varied product offering such as BMW's, multiple demographic and psychographic segments are targeted. Ranging from the small and sporty 1 Series to the large and powerful X Series SUVs, BMW's products are targeted to specific niche market segments. Current Segmentation
Source: (Uk bmw education, 2012)
Source: (Uk bmw education, 2012)
In 2003, BMW began its biggest product expansion in history in an effort to increase sales by 40% (O'Connell, 2003). This expansion strategy was based on shifting customer demographics as the baby boomer generation continues to fade. BMW seeks to target a new and growing segment of entrepreneurial focused generation Xers, changing BMW's ideal customer profile to a younger, more tech-savvy customer segment, especially those in the U.S. which make up roughly 20% of BMW's sales. A median income of $120,000 allows this customer group, aged 25-40 years, to afford the status symbol of a BMW. These customers rely on web research before making purchase decisions and value the enjoyment that comes from driving (Koneru, 2009). This shift in segmentation has revealed several target markets and segmentation options that BMW has targeted.
Target Markets
Upper Liberals: professionals that often have families and who are socially conscious. BMW introduced the X5 sport activity vehicle to appeal to the groups need for additional space, and active lifestyles. 50-60% have at least one child and require the interior versatility the X3 and X5 provide (Uk bmw education, 2012). Post Moderns: technology savvy innovators who are young and enjoy vehicles that make a statement. BMW updated its Z Roadster and added hardtop convertibles to appeal to this group, made up of mostly females ("Case study: Bmw," 2011). Conservatives: active men and women who enjoy the feel of a tight handling sedan and derive pleasure from the experience of driving everyday.
This segment has been BMW's bread and butter in America who connect with, "the ultimate driving machine" mantra. The 3 and 5 Series connect with this segment as well as the M class, BMW's more powerful sedans. Modern Mainstream: BMW's youngest segment, 40% are 39 or younger, enjoy BMW's smaller and more affordable products like the Z4 or 1 Series (Uk bmw education, 2012). Focusing on these segments will allow BMW to adhere to changing market tastes as segments become more highly focused and differentiated ("Case study: Bmw," 2011). To reach these markets effectively BMW must position its products using its previously mentioned core values of technology, quality, performance, and exclusivity. BMW's Four Core Values
BMW's Four Core Values
Positioning of BMW
BMW has shortened its product life cycle, allowing for new and innovative products to be periodically introduced at planned intervals. BMW prefers to never have a product in the declining or even maturing stage of the product life cycle to keep product images fresh and technologically advanced (Stealing Share, 2012). This strategy is directly in-line with supporting BMW's product positioning: * Innovative Technology: A BMW's premium price is meant to convey several key aspects of its product offering, including innovative technology. BMW seeks to offer new and unique technological features to garner customer's attention and to ensure loyalty for future products. Examples of these innovations include BMW's X Drive all wheel drive system, the I-Drive computer control software, and BMW's self park features. * BMW M3
BMW M3
Quality Engineering: BMW offers a 100,00 mile warranty to back each products quality assured engineering. In addition, BMW prides itself in a highly funded research and development center. Recent advancements have been in hydrogen power, making BMW one of the only companies to actively seek alternative fuel services through in-house research. * High Performance: "The ultimate driving machine" mantra describes BMW's positioning as one of the most enjoyable driving cars on the market. BMW customers don't want to just get from point A to point B, but want to enjoy the journey along the way. Product extensions like the M3, M5, and M roadster increase horsepower and handling for those drivers who really want to feel turns and acceleration. * Exclusive Products: Nothing says exclusive like a premium price, reserving BMW ownership to those who can afford the higher price tag. Exclusivity makes owning a BMW a right of passage and a concrete status symbol that many consumers idolize.
Overview and Assessment of the Marketing Strategy
Products
BMW offers a large range of products, all in the premium niche market: 1 Series, 3 Series, 5 Series, 6 Series, 7 Series, X Series SUVs, Z4 Roadster, and M performance line. To better understand the product mix a BCD Matrix is used: BCG Matrix
Stars * X3 * X5| Question Marks * 1 Series * X1 * 7 Series * 6 Series| Cash Cow * 3 Series * 5 Series| Dogs * Z4 roadster| The BMW 3 and 5 Series have remained the heart and soul of BMW's product offering bringing in maximum profits for the company since the 1980s when the 2002 model was replaced. The BMW 3 Series has been one of Car and Driver Magazine's ten best cars for 21 years and doesn't show any signs of slipping. While the 3 and 5 Series continue to bring in profits, the X3 and X5 SUV models have shown high growth since their inception in 1999, and have remained top sellers, but competition in this segment has been increasing. The 1 Series has experienced some popularity but remains a question mark moving forward. Its small size appeals to western European nations as well as the X1 crossover SUV. The 7 Series has been a long lasting product offering and remains on the higher end of BMW's price tags, but larger, less fuel efficient cars like the 7 are beginning to experience a decline in market share. The Z4 roadster has continued to lose popularity, leading to decreases in sales figures. Historically BMW has produced four other offerings in the Z product line, which all have been phased out due to low sales (Koneru, 2009).
Price
BMW is priced competitively compared to its main competitors Mercedes, Lexus, and Audi. All premium brands carry a premium price with lower priced products around $25,000 and higher priced vehicles at over $100,000 (Koneru, 2009). Place
BMW offers a unique ordering feature compared to its competitors. Customers order vehicles online or through a BMW agent specifying their desired features, colors, and options. The BMW factory then produces the product tailored to the customer's specifications. This process takes only ten days to complete the order, reducing the amount of inventory that dealerships need to hold. It allows customers to become part of the production process. In addition, customers can visit traditional showrooms for test-drives, product demonstrations, and ordering. BMW Attack Ad
(Image 1)
BMW Attack Ad
(Image 1)
Promotion
Word of mouth is the most influential when prospective buyers consider buying a BMW. To help increase positive word of mouth BMW engages in aggressive marketing and at times attacks competitors with bold statements (image 1). BMW ads focus on the high amount of driving pleasure and performance that is experienced when behind the wheel in bold manners to match the bold cars BMW produces. In order to reach younger target markets, BMW has also engaged in bold online marketing initiatives, such as BMW Web TV (Koneru, 2009). In addition to a strong online presence, BMW engages in a large amount of product placement. Most recently, BMW cars, like the new 3 Series, appeared in Mission Impossible: Ghost Protocol. Marketing Recommendations
BMW should market its hybrid offerings more aggressively to combat Lexus's large hybrid product offering. BMW's hybrid vehicles have not gained the same amount of product awareness. Final recommendations
* The 7 Series has experienced declining sales and has lost popularity. BMW should simplify the complicated I-Drive system that has experienced bugs in the 7 Series and reposition the 7 Series to directly compete with the Mercedes E-Class, as a less sporty luxury sedan. Consumers value comfort over performance in this product category (Koneru, 2009). * Continue to revamp the Z4 Roadster as competition has been offering more powerful engines in similar vehicles. The M roadster is a step in the right direction. * Increase promotion and availability of the 1 Series in developed markets. The 1 Series has been selling well and the target market is continuing to grow bigger. In addition, the small size and fuel efficiency appeals to European markets. There are few direct competitors with the 1 Series and BMW can establish a strong hold on its niche market with aggressive promotion ("Case study: Bmw," 2011). * Emerging markets in Russia, Brazil, China, and India will experience rapid market growth. BMW must actively engage in heavy promotion in these regions to increase product offering awareness, and to increase differentiation from competitors. BMW has an advantage in these markets as developing countries enjoy the experience of driving a manual car, creating a high involvement driving experience that BMW idolizes.
Conclusion
Source: Hoovers.com
Source: Hoovers.com
BMW Revenue
(Image 2)
BMW Revenue
(Image 2)
BMW has remained the "drivers" car for some time now despite Mercedes' best efforts to position its self toward driver's enjoyment. The company has maintained a strong and aggressive marketing mix to match its strong and aggressive vehicles with the 3 Series continuing to be recognized as one of the best cars ever made (Koneru, 2009). BMW has experienced rapid growth with bold additions to its product offerings and brand extensions in order to reach a 40% increase in sales ("Case study: Bmw," 2011). In addition, the only gaps in strategy remain on the production side of things as BMW experiments with new products using its deep financial wallets. BMW should continue to maintain its positioning as, "the ultimate driving machine" while adhering to its core values, and as a result, BMW should experience sustained success in emerging global economies.
The BMW brand is one of the strongest in the automotive world and has helped create one of the ten largest automotive companies with the highest profit margin compared to its competitors. As the world economy continues to recover, look to BMW to continue financial successes (Image 2) as its spearheads innovation in new technologies, methods, and energies. In 2013, BMW will experience its 100th birthday, and while many features about the company have evolved and changed over that span of time, some things remain very true: when you're behind the wheel of BMW, you experience a sensation that only a BMW can create. BMW provides consistent growth by believing that you can have the best of both worlds; a quality product that is made efficiently and doesn't compromise the most important element of any car: the driver.
Works Cited
Case study: Bmw. (2011). Retrieved from http://wps.pearsoned.co.uk/ema_uk_he_kotler_euromm _1/126/32286/8265285.cw/content/index.html
Gabriela (2012). [BMW Posts Highest Sales]. Retrieved from http://www.bmwblog.com/2012/01/09/ bmw-group-posts-highest-sales-ever-in-2011/
Global car and automotive sales. In (2011). F4111-GL (p. 32). IBISWold. Retrieved from http://clients .ibisworld.com/globalindustry/default.aspx?indid=1320
Koneru, M. (2009). Bmw-brand audit. Retrieved from
http://maheshkoneru.wordpress.com/2009/04/03 /bmw-brand-audit/
Krebs, M. (2008, December 05). Bmw sales plunge as global recession hits affluent buyers. Retrieved from http://www.autoobserver.com/2008/12/bmw-sales-plunge-as-global-recession-hits-affluent-buyers.html
Larrson, H. (2006). A Company analysis. (Master's thesis, Goteborg University) Retrieved from http://gupea.ub.gu.se/bitstream/2077/3072/1/06-07-53M.pdf
O'Connell, P. (2003, June 09). Bmw's shifting strategy. Retrieved fromhttp://www.businessweek.com/ bwdaily/dnflash/jun2003/nf2003069_6720_db053.htm
Pilotta, J. (2008, May 08). Brand media analysis: Bmw. Retrieved from www.imediaconnection.com
Popescu, T. (2000). The history of bmw. Retrieved from http://www.fantasycars.com/sedans/ column/sedans2_bmwhistory.html
Marketing to affluent consumers – us. In (2011). Mintel Oxygen. Retrieved fromhttp://academic.mintel. com/sinatra/oxygen_academic/search_results/show&/display/id=63455/list/id=63455&type=RCItem&class&list=list/display/Id=482735/display/id=539868?select_section=482735
Stealing Share. (2012). Bmw branding strategy. Retrieved from http://www.stealingshare.com/content/1148328698453.htm
Uk bmw education. (2012). Retrieved from http://www.bmweducation.co.uk/ default.aspcan
Related Topics