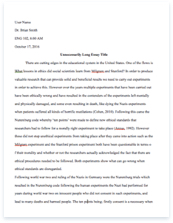 The whole doc is available only for registered users
A limited time offer! Get a custom sample essay written according to your requirements urgent 3h delivery guaranteed
Order Now
Problem Definition In February 1998 Biopure Corporation faced a difficult decision regarding the launch of its newly developed "blood substitute" products. Biopure had developed "Hemopure", a blood substitute for humans, and an ancillary product "Oxyglobin" for the veterinary market1. Hemopure was still in the process of gaining Federal Drug Administration (FDA) approval , while Oxyglobin had already been approved and was ready to be launched1. FDA approval was estimated to be two years away2, but this could change as the approval process is inherently complex and uncertain. The main problem Biopure faced was whether to launch Oxyglobin now, or wait until Hemopure was approved and launch both products simultaneously. This was a complex problem as the early launch of Oxyglobin would have both positive and negative repercussions for Biopure. These repercussions needed to be carefully analysed in order to decide what the best course of action is.
Another problem was that Biopure had competitors with similar human blood substitute products in the pipeline 3 . Biopure have to consider how to position and price their products in relation to their competitors. An additional problem exists in the pricing of Oxyglobin and Hemopure in order to appeal to their respective markets4. Lastly, Biopure has no current cashflow and therefore needs to be successful with its upcoming IPO in order to raise the requisite cash and solidify its future5. Analysis Human blood is an extremely important commodity as it is used for blood transfusion procedures. However, blood collection is becoming increasingly difficult because donor rates are falling and a lot of collected blood is being discarded due to contamination or expiry6. Biopure identified a need for a "blood substitute" product which would provide the following benefits7: 1) eliminate the need for blood typing and cross matching, 2) free from infectious agents and contamination and 3) increased shelf life. Biopure's proposed blood substitute product would meet Law 2 of the Immutable Laws of Product: that the product is a benefit to the customers8.
Biopure's Hemopure product is still in the FDA process and may be two years away from approval2. The approval could be further delayed beyond two years as some competitors had clinical trials halted or did not have good results from these trials 9. In developing Hemopure, Biopure discovered an ancillary product in the form of Oxyglobin which could be used as a blood substitute for animals. Oxyglobin has already been approved for veterinary use and is ready to be launched to the market10. This product could address the challenges of blood transfusion in the veterinary market.
This would meet Law 3 of the Immutable Laws of Product: that the product is a solution for customers8. Hence Biopure has already understood the value creation offered by its blood substitute product, the first step in the Strategic Pricing Pyramid11. Biopure's challenge lies in the later stages of marketing planning8: deciding the positioning, marketing mix and execution of its two products. Biopure is in a position to launch the first blood substitute product ever. However, there is a downside in being the "first mover" in this case as Biopure risk positioning themselves as an animal blood substitute company, which could negatively impact the consumer's perception of the company when launching the Hemopure product. Positioning should be considered at
Related Topics