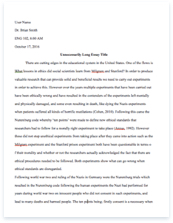 The whole doc is available only for registered users
Pages: 6
Word count: 1340
Category: Grendel
A limited time offer! Get a custom sample essay written according to your requirements urgent 3h delivery guaranteed
Order Now
Beowulf & Grendel is a poem that tells the story of the epic hero Beowulf's fight with a monster named Grendel. The monster terrifies the festival hall of Heorot, eating its inhabitants. Upon hearing this, Beowulf decides to sail over to the island to defeat Grendel. Without any weapons and only a few warriors by his side, Beowulf fatally wounds Grendel and a celebration is held for Beowulf's courage and bravery.
Describing an epic hero
An epic hero is a hero who displays heroic characteristics such as bravery, honor, and selflessness. An example is Beowulf because he shows how brave he is when he refuses to use weapons against the demon Grendel, "No weapons, therefore, for either this night: unarmed he shall face me if face me he dares" (3). Beowulf shows his honor by aiding King Hrothgar in defending Heorot because Hrothgar once aided his Father. Lastly, Beowulf shows selflessness because of his willingness to sacrifice his safety to protect the people at Heorot.
Describing heroic characteristics
Heroic characteristics are qualities that every hero whether real or fictional possesses. Some examples of those qualities are selflessness, confidence, and humility. Heroes possess selflessness by their willingness to sacrifice their safety for others. They possess the characteristic of confidence by facing challenges without fear. Lastly, the characteristic of humility is never letting their status get in the way of helping and protecting others. These are three characteristics that every hero has.
Prologue to the Canterbury Tales Summary
The Prologue begins with Chaucer, the narrator waiting at The Tabard to travel to Canterbury. He meets a group of pilgrims and they agree to travel together. The narrator also introduces and describes each pilgrim to the reader. An example being the Knight, as the narrator describes him as "a most distinguished man, Who from the day on which he first began To ride abroad had followed chivalry, Truth, honor, generousness, and courtesy "(20). At dinner, the host of the tavern proposes to the guests to tell two stories on their way to the journey and two on their way back. The host is to be the judge of the tales and whoever does best will win a free dinner when they arrive back to the inn. Straws are drawn and the pilgrim who draws the shortest begins telling his story.
The Knight Summary
The Knight is the first pilgrim that the narrator describes. The narrator describes him as "a most distinguished man, Who from the day on which he first began To ride abroad had followed chivalry, Truth, honor, generousness, and courtesy "(20). With these qualities in mind the narrator also describes all the Knight's military accomplishments from his involvement in Alexandria, Prussia, Lithuania, Russia, the raid of Benjamin, Anatolia and "In fifteen mortal battles he had been And jousted for our faith at Tramissene Thrice in the lists, and always killed his man" (21). The poet notes his warrior exterior but also his gentle nature. "He never yet a boorish thing had said In all his life to any, come what might; He was a true, a perfect gentle-knight" (21). The Knight is described as an honorable man who is mighty in battle yet gentle in nature and is highly esteemed by Chaucer.
My unexpected friendship
I developed an unexpected friendship with my late aunt. My aunt was a kind woman who loved cooking and children. She would babysit the neighborhood kids and send handwritten letters to all her friends and family every Christmas. Every time we visited, she always had desserts waiting for us that she baked herself. She had a smile that lit up the room and always had funny stories to tell.
Unfortunately, she became very ill and had to spend time in the hospital, so my family and I visited her everyday and brought her family photos to cheer her up. I remember her happily examining each photo and explaining why the memories meant so much to her. As the days passed, I started visiting her on my own just to talk with her. She told me all sorts of stories from her childhood memories and many trips around the world. I learned a lot about my aunt and felt like we were similar in many ways. I remember asking her if she ever had any regrets about life to which she replied, "Yes, but only one. I wish I took better care of my teeth as a kid and stayed away from too many sweets!". At that time, I laughed and took It as a joke but looking back I realized that it meant a lot to me because despite my aunt's chronic illness she never used it as an excuse not to enjoy life.
My aunt was always the person to laugh and smile no matter what and enjoyed bringing so much happiness and joy to other people. She lived life the unconventional way and enjoyed every aspect of it including the hard times. As a result of my conversations with her I learned not to complain over little things, be content with what I do have, and to make the best out of every situation.
The theme of Sonnet 29 is one of depression. The poet is depressed about life so much that he says, "I all alone beweep my outcast state, And trouble deaf heaven with my bootless cries" (67). The poet wishes to be like others who are "more rich in hope" (67) and "Desiring this man's art and that man's scope," (67). However, his depressing thoughts dissipate when thinking of a certain someone. He remembers that the love for this person is worth so much more than a Kings life and scoffs at the thought of changing his life for that of a King.
This sonnet has the theme of love, specifically, the poet's interpretation of love. The poet describes love as not changing or wavering, in fact "it is an ever-fixed mark," (72). It is concentrated and never overcome by temptation. The poet then details what love doesn't do, by explaining, that because "Love's not Time's fool," (72), it never fades, and "alters not with his brief hours and weeks, But bears it out even to the edge of doom" (72). It simply does not pass away unlike everything else. The poet then expresses that if his sentiment of love is proven incorrect then no one has ever been in love.
My view of public earbud use
I believe wearing earbuds in public is problematic because of safety hazards and poor courtesy. Wearing earbuds in public can make someone a prime target for robbery, it is also dangerous when walking in public, and it displays bad manners.
When wearing earbuds in public a person is closed off to the outside world and less aware of their surroundings. This can make a person a prime target for theft because its hard for them to even hear or notice when someone is approaching them especially from behind. Even the appearance of having your sense of hearing limited can make someone more susceptible as well.
Wearing earbuds in public can also make crossing traffic dangerous. For example, many earbuds are advertised to be noise cancelling but this is very dangerous because a person crossing the street always needs to be fully alert. Additionally, hearing the honking of an oncoming car, bus, or train could save their life.
Furthermore, bad manners are also a reason to discourage public earbud use. Although this is not true for all situations, depending on where the person is it can appear as if the person isn't focused, too occupied, or not wanting to be bothered. In environments such as school or work, appearing focused and on task is important and encouraged.
In my opinion, public earbud use is overall negative because it makes people more susceptible to robbery, unalert to potentially dangerous traffic, and exhibits bad manners.        
Related Topics