Benefits of being the asean member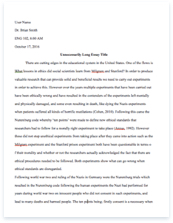 The whole doc is available only for registered users
A limited time offer! Get a custom sample essay written according to your requirements urgent 3h delivery guaranteed
Order Now
The Association of Southeast Asian Nations (ASEAN) has plans to fast track the integration of its member countries over the next few years. Aside from encouraging cooperation through traditional diplomatic and cultural activities, there are also ambitious proposals for ASEAN to issue a single visa and currency, and even form a united regional Olympic team.
The advantages of a united ASEAN are easy to imagine. A cohesive ASEAN would likely bring tremendous benefits to Southeast Asians in the forms of more jobs, more tourists, stronger defense forces and improved camaraderie among competing neighbors. Besides, who would oppose the idea of unity and greater economic coordination in the region?
But ASEAN's basic problem is not merely an absence of unity. Wasn't unity the main objective of ASEAN when it was established in 1967? The fact that after four decades, the group is still pushing to integrate its ten member countries suggests a pretty significant failure to foster solidarity in the region.
Without undermining the laudable efforts of the ASEAN Secretariat, many doubt it can realize the One Community vision by its announced target date of 2015. How can it, if it continues to use the same approach that has singularly failed to unite its members to date?
ASEAN unity will remain an impossible vision as long as its members continue to demand it for the wrong reasons. In truth, each member nation views its association with ASEAN as a means to pursue its national interests. Sacrificing the national agenda to realize the regional good is largely an alien concept to ASEAN members. Member nations are in favor of unity as long as it doesn't conflict with their respective national objectives.
To be sure, ASEAN has successfully coordinated aid and relief efforts when natural disasters have devastated the region. But the group should be more than the region's answer to Red Cross.
Related Topics