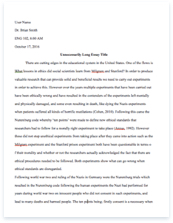 The whole doc is available only for registered users
A limited time offer! Get a custom sample essay written according to your requirements urgent 3h delivery guaranteed
Order Now
It is not always easy for companies to spread their products or services across national borders. Cultural differences between the targeted countries and the domestic country can be experienced as pitfalls for successful trade, especially when these differences are unexpected. Such is the case with Belgium and the Netherlands: neighbouring countries in which huge dissimilarities exist. The extent to which the less powerful members of institutions and organisations within a country expect and accept that power is distributed unequally, known as the dimension Power Distance, and to which the members of a culture feel threatened by ambiguous or unknown situations and have created beliefs and institutions that try to avoid these, known as the dimension Uncertainty Avoidance, is unalike in these countries. Also, both have contrasting views on what the fundamental issue that motivates people, known as the dimension Masculinity, is.
Professor Geert Hofstede set up six cultural dimensions in 1973, after his study of how culture influences the workplace. But since cultures are dynamic and his findings therefore started to become out-dated, it was decided to replicate and extend the study In 2010. These results are published on the website of Hofstede Insights.
In the situation of comparing Belgium to the Netherlands, we see that Belgium has a much higher score, (65), than the Netherlands (38) on the dimension Power Distance. In practice, this means that Belgians accept inequality much easier than Dutch people. They think it is natural to have a power-based division between people, particularly on the work field. The managers are commonly the ones with the power to carry out challenging tasks, to control the work of their inferiors and to make the important decisions. Nevertheless, employees accept this. They find it obvious to act formal and obedient towards their bosses.
The Dutch, in contrast, are more in favour of non-hierarchy, independence and informality. This can once again be clearly observed in businesses, where employers and employees are more on one line. Employees dislike control and communicate in a direct, unofficial way.
They feel the right to be just as participative as their bosses. The bosses have no problem with this, as they also try to limit the gap of inequality.
This attitude leads to endless assemblies in Dutch companies, in which all voices must be heard. We could in general say that these time-consuming meetings are a result of the feminine culture of Dutch companies. The Netherlands indeed scores low on the dimension of Masculinity (14). It is a country that focuses on process and consensus, whereas Belgium concentrates itself slightly more on progress and the end-result. Like the Dutch, Belgian managers would want their workers to be happy and confident, but at the same time they think productivity and effectiveness are important as well. This balance is well reflected in their neutral score of 54.
The Belgian culture can be characterized by its wide set of rules. These ensure safety and protection from unexpected and unknown threats. It is no coincidence that Belgium therefore scores high on the dimension of Uncertainty Avoidance (94). Humanist professors assume this behaviour is a result of Belgium's past, in which the country was often in hands of others. After the independence from Spain, the Belgian elite moved away and the poorer people had to survive, while living in constant fear and uncertainty.
The Dutch are not significantly avoidant of uncertainty, with their score of 53. It is however typically Dutch to pay great importance to punctuality.
On the work floor, these cultural differences can be noticed in the attitude towards innovation. Innovation ultimately brings some uncertain aspects along, as it is difficult to estimate the success of a new product or good beforehand. You could expect Belgians to think of innovation with greater doubt than the Dutch, who are more likely to take risks.
The Belgian economy consists for 85% of export, of which the majority goes to countries like Germany, France and the Netherlands. This makes that Belgium and the Netherlands are one of each other's most important trading partners. Their trade knows some great successes too.
It is of course helpful that these countries are directly attached to each other, which makes the distance bearable and the distribution costs thus relatively low. Also, both countries speak the same language. This is a lucky advantage, which provides good communication that will definitely help to make clear agreements.
However, in the end, companies must definitely not underestimate the ease of trading. We have seen that there certainly are significant differences between both cultures. Belgians advocate hierarchy, formality, productivity and avoidance of uncertainty. The Dutch are more in favour of equality, negotiation, punctuality and innovation. These differences do not have to insurmountable at all. They must just be recognized and dealt with in the correct manner. It would be advisable for Dutch managers to prepare themselves extensively, before they go into negotiation with Belgian managers. The Dutch manager must have thought of answers to all questions, because Belgians want to know every detail so that uncertainty is impossible. The Dutch should also show great respect to the Belgian manager, as those managers are used to their superior power. If a Dutch manager wants to promote an innovative idea, it should be aware of the Belgian dismissive feelings. A convincing talk is therefore needed. Do give the Belgians their time; they want to consider every consequence.
Related Topics