'Being Muslim' by Haroon Siddiqui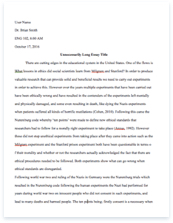 The whole doc is available only for registered users
Pages: 7
Word count: 1542
Category: Islam
A limited time offer! Get a custom sample essay written according to your requirements urgent 3h delivery guaranteed
Order Now
       About Haroon Siddiqui's book 'Being Muslim', some say that it is a complete white wash on Muslim behaviour, and that Siddiqui has tried to justify the Muslim behaviour, while overstating the West's narrow viewpoint about Islam.
    Most of the critics say that Muslims have been too sensitive to attacks on their faith and their attitude is that of besieged followers, misguided by overstatements. . Nevertheless, Siddiqui's book is an upfront attempt to dispel some of the injudicious allusions that 'being' a Muslim entails for a Muslim.
  Since Siddiqui has served as the most revered editor of 'The Toronto Star', a Canadian Newspaper, and is also the past president of PEN, Canada, he has been vocal about many issues pertaining to Muslim faith and the world's view about it.
  He is also the crusader of various causes and has always been excessively outspoken about Muslim rights and Islamic beliefs.  He has faced much hostility for his outspoken views and has also been labeled as a Third World Apologist.
   He writes this book in his characteristic outspoken style, keeping in mind his young audiences. Siddiqui feels that a Muslim is facing a Western one-upmanship in the media, and someone must take up the cudgels, to fight the popular myths.
    For the world, and especially for the West, the most prevalent image of Islam is of fanaticism, brutality, hatred and disorder. Stemming partly from a lack of information and partly from bad press, this is the most dangerously misunderstood religion in the world, especially after the 9/11 mayhem caused by the terrorists on the World Trade Towers.
  Terrorism, Jihad, Hijab, War, Polygamy, Prophets Mohammed's many wives, honor killing, female circumcision, Sharia, stoning, status and oppression of Muslim women; all these topics are embarked upon this concise and extremely informative book.
   Siddiqui doesn't talk about Islamic history much in this book, and stays loyal to the current hysteria of mistrust, which is ailing the Muslims and Islam.
Though he does engage in the history briefly to provide adequate background for the readers to relate to the topic; he assigns himself to talking about the current issues mostly.
    The unfortunate event of 9/11 where thousands of innocent persons had lost their life is the most unfortunate incident that could happen to Islamic world. It changed the world's view of Islam and in some cases strengthened the doubts and apprehensions surrounding it.
  The world found itself in an increasingly strong grip of Islamophobia, and Muslims found themselves beleaguered and persecuted. This slim and succinctly written book is aimed at being an eye opener in the world of uncertainties and misgivings regarding Islam.
   The title of this book suggests such persecutions and Siddiqui explains what 'Being Muslim' means in today's' hysterical times. He writes about every controversial issue that is picked up as topic of discussions and censure amongst the West.
He uses the word Jihad without qualms, knowing fairly well that it is considered a heavily charged word for the world at large.
   In chapter five of the book, 'Being Muslim' he says, " Every Muslim must do Jihad. Must do." Now this sentence itself would shake up the stupor of many, if heard without context. Perhaps this explains Siddiqui's outspoken approach towards the recounting of Islamic tents. He goes on to explain, " In the literal meaning of the word, they strive in the path of God   by observing the five essentials of Islam and by being good human beings."
  On one hand Siddiqui say that 'Being Muslim' is being good, committed, pious, loyal, fair, brave and God Fearing, elaborating upon the true doctrines of Islam; while on the other hand he elaborates upon the hype and criticisms that Islam faces.
   This book offers a unique perspective on Islam and its complex and emotion laden   issues.
  Soon after the 9/11, on 19th September 2001, he wrote on the op-ed page of The Toronto Star, entitled, " It's the US Foreign Policy, Stupid".
"America needs beyond any tactical strikes or smart bombs it might deploy, a more humane and even handed approach to the world". His fellow journalists considered his view rebellious and offensive.
  But considering the fact that it was vintage Siddiqui, or Siddiqui at his crusader's best; one can easily say that 'Being Muslim' is a book he wrote out of the frustration he faced about such discriminations and singling out.
He also realized that Muslims are mostly responsible for the charges that they are facing in the world's opinion of their religion. When he speaks about fanaticism he speaks to the Muslim disintegration and ghettoes mentality.
He condemns both the Muslims and the non-Muslims who have such obscurity in their beliefs about this religion.
  Due to his rebellious columns in the rather notorious Star, he is often labeled as an overbearing and intimidating man. But he speaks out for Muslims with a single-minded clarity and forthrightness. He doesn't leave any stone unturned in attacking the West in regard to his defenses about Islam.
  The Muslim fanaticism is something that plagues the minds of believers and non-believers equally, though in different ways, he elaborates.
  By entitling his book, 'Being Muslim', Siddiqui is trying to drive the point straight how a Muslim feels by being censured and held culpable, in a hostile world.
  Being Muslim is full of information about the true tents of Islam and is easy to read due to its lucid and simple language. The book is targeted at children14 years, upwards and it indicates that perhaps Siddiqui is catching them young, and making them conscientious towards their religion.
   By appealing to, and addressing the young school children he is actually starting a movement against the misconceptions regarding Islam.
    Young minds are impressionable and can be easily molded by ideas, if presented       authentically and candidly. He did succeed in some way, as the response towards this book was overwhelming. It was read and recommended by a large number of persons young and old alike.
Since it is a slim volume with a world of information packed in it, with astute research and ingenious insights, it was picked up indiscriminately. .
  'Being Muslim' is by all means an authentic voice of Siddiqui, and he has written it with his characteristic boldness.
He has not approached this book as a scholar of Islam, and has gone into its many in-depth analysis or studies. He has treated the entire book as a plucky journalist would, with any strong subject.
In a true journalist's style he has reported facts, bare facts; and has tried to dispel the misinformation surrounding this religion, in simple words.
He creates a handbook of Islam by writing 'Being Muslim', and challenges the conjectures surrounding this absolutely careworn faith, with clear picture of Islamic theories.
   One of the favorite topics of the world at large is the oppression of women in Islam. This book takes a look at the issues of Hijab, and the implied suppression of women by their men.  Siddiqui feels that just as many other fallacies surrounding Islam, one that stands out most is the idea of women's inferiority in Islam and the proof used to support this notion is the veil, called purdah, or hijab that most Muslim women wear.
   Others often see the hijab as a sign of suppression.
   There are about three million Muslim women in the United States, and they are not the archetypal oppressed women confined to home and hearth.  They are highly educated professionals, lawyers, University teachers, software developers and Doctors, who have chosen to wear the veil out of their own free will. In clearing the miasma surrounding this piece of cloth, Siddiqui is contesting the prototype image of Islam and Muslim women in his book, 'Being Muslim'.
  He is enforcing the fact that Quran in fact promotes personal freedom and education for women, and emphasizes the importance of being economically secured.
  Siddiqui suggests that hijab is a power statement and symbol of modesty; and not of subjugation, as Koran says.
  The fact that the cover itself promotes; by showing a young Muslim girl in confabulation with another young Western girl, the cover advocates an easy friendship between two different culture, without the faith being a hindrance.
   The young Muslim girl is not being kept hidden at home, and despite wearing the hijab, she is just like any normal young girl, going to school and pursuing studies along with following her faith prudently, and wearing a hijab.
   This book by Haroon Siddiqui is like a detailed brochure of Islam, and he has written it with his true famous /infamous Siddiqui style of candor.
References
Endress, Gerhard. Islam: A Historical Introduction. Edinburgh: Edinburgh University Press. (2002).
Siddiqui, Haroon. Being Muslim. Canada: Groundwood Books. (2006).
White, Gehrke, Donna. The Face Behind The Veil. New York: Kensington Publishing Corp. NY. (2006).
Related Topics