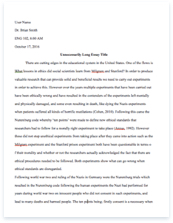 The whole doc is available only for registered users
Pages: 6
Word count: 1437
Category: Marketing
A limited time offer! Get a custom sample essay written according to your requirements urgent 3h delivery guaranteed
Order Now
I. Factual Summary:
* Baxton Technology has a reputation for quality products, primarily in the wheel alignment segment. * By 1999, Baxton had sold 1,054 hoists and had sales of 9,708,000. 60 percent of the sales were in US, and 40 percent were in the Canadian market. The total number of hoists sold in the U.S was 632 for a sales figure of $5,824,800. However, the total number of hoists sold in Canada was 422 resulting in a sales figure of $3,883,200. * Sixteen companies competed in the automotive lift market in North America; 4 in Canadian, and 12 in the United States. The industry is dominated by two large U.S. firms, AHV lifts and Berne Manufacturing. AHV lifts has 40 percent of the market share and Berne manufacturing has 20 percent of the market share.
* Approximately 49,000 hoists were sold each year in North America. Baxton Technology holds 1.29 percent of North American hoist market. * The European market is large and has little internal barriers. Establishing a firm in Europe can help Braxton increase global market share and profits due to fewer barriers for companies' operating in the European Union means a reduction in tariff costs. * Baxton deals with US automotive wholesalers to represent the company in the United States; the wholesaler carries the Baxton lift and 4 other lifts. * Purchase decision is based on the type of hoist needed, and then the brand, although the buyers are not very knowledgeable with brands and products currently available out there.
II. Case Problem/ Opportunity:
Baxton Lift Company is studying whether operating in the European market will increase the growth of the company, or staying focused on the U.S. market that has unrealized potential is more profitable. Baxton manufactures surface automotive hoists, a product used by garages, service stations, and other repair shops to lift cars the servicing. Before making a decision, Baxton must consider many facts in order to understand the situation, including the potential European market environment as well as the size and scope of the entrance to that market. Most importantly; Baxton will need to reassess what their company's strengths and weaknesses are, and how they fit into the global vehicle-lift business. There are three main strategies Baxton can choose from as to how to move business to Europe: a licensing agreement, a joint venture option or a direct investment. Additionally, choosing which country to develop still needs to be taken into consideration.
Baxton's success to date was based on a strategy of offering a superior product that was primarily targeted to the needs of specific customers. Personal selling was a key aspect of the strategy. Currently, Baxton has a small sales force consisting of four sales people and the marketing manager. It is certain that the company needs to add the number of sales people if it wishes to operate in Europe. However, increasing the sales force means an increase in costs. Based on a discussion with a business acquaintance, Baxton estimated to have around $1,530,000 of costs when operating in Europe, this cost does not include employee salaries.
Baxton will need to add the salaries of the new salespeople if it wishes to increase the sales force. In the US market Baxton is perceived to be expensive compared to competitors while in Europe it is still not clear whether customers are looking for the quality of a product or the price. If Baxton finds out while operating in Europe that customers are after low prices then the company will face a lot of problems and might incur a lot of losses. Also, Baxton will need to make a decision to set up an office in the United States to directly promote the Baxton lift in the eastern states, since the U.S. market is huge and the company is not well established in it. However, hoists buyers are not very knowledgeable with brands and products currently available out there and often buy a hoist recommended by the parent company.
III. Alternative Solutions:
Alternative 1: Begin Business in Europe
Baxton can enter the European market by licensing, joint venture, or direct investment. Operating in Europe opens up entirely new and very large (almost U.S.-sized) opportunities for sales since most of the countries in Europe are interconnected, which means there is free movement of goods, persons, services and capital. The entry to Europe will give Baxton opportunities to reach a higher number of customers. If customers are satisfied with the superior quality of Baxton's hoists, then the reputation of Baxton will be enriched, as a result. this might open up additional opportunities to expand further in the world. Once Baxton turns into a global corporation, the company will see an added brand value.
Currently, Europe does not have any dedicated, large manufacturers of scissor lifts. However, there was only one firm in Germany that manufactured a scissor-type lift. So far, no dominant manufacturer of hoists exists in Europe as was the case in North America. Based on the number of vehicles operating in Europe presented in the case, Europe appears to be at a growing market, based on new registration numbers. The number of new-vehicle registrations is an indicator of the future vehicle repair and services needed this give Baxton an indication of whether or not their services will be profitable. Alternative 2: Avoid the European Market and stay focused on U.S market Baxton can refrain from entering the European market for now, and focus on U.S. sales potential success instead.
Since Baxton have been operating in the U.S market for some time, the competition, distribution methods and the market are relatively more implicit. Baxton also has an almost certain forecast for sales and demand. Baxton's products in the U.S are perceived to be better than competitor's products, the reason is that competitors have different lifting mechanism and do not include the safety locking features of the Baxton lift. Baxton's success was based on a strategy of offering a superior product that was primarily targeted to the needs of specific customers, through which continual product improvements, quality workmanship and service were emphasized as the core advantage for Baxton Technology.
For Baxton, the U.S market had so much unrealized potential, with a population of 264 million people and more than 146 million registered vehicles, the U.S market's size is considered massive. Baxton can tap this unrealized market potential by offering superior products to customers and using the sales force to show customers the benefits of the Baxton Lift in comparison to competing products. And having with the fact that Baxton Technology has gained the approval of three major manufacturers gave the company a trust-worthy reputation.
IV. Selected Solution:
It is recommended that Baxton Technology expands to operate in Europe by following a joint venture approach given that it has more advantages than licensing and direct investing. Baxton should enter the European market through licensing to Bar Maise for three years, this way the company will avoid any risk associated with pursuing the venture on its own. After the three years period, the company could decide to pursue a different strategy possibly with a direct investment if the licensing period shows a potential in terms of profits. During the licensing period, Baxton could learn more about the European market and the methods used by Bar Maise to promote the lifts. Also, with proper marketing, Baxton could gain a reasonable share of the European market and thus increase sales and increase the profit margin.
V. Conclusion:
Before entering the European Market, Baxton must search the prices of similar hoists and also must study how the competitors operate and what are their weaknesses and strengths. It is critical to know whether customers look for quality or price, and based on the results Baxton should implement the changes if deemed necessary. In North America, the approval for Baxton's Lifts from big manufacturers might take four years.
Therefore, the period to get an approval from a manufacturer in Europe must be determined beforehand; moreover Baxton must look for reputable wholesalers in Europe to develop strong relationships with them. Financial and the costs associated with the joint venture must be studied in terms of the contract between Baxton and the partner must be laid out properly in advance. This includes laying out the duties of each partner and the percentage of profits to be shared. Since personal selling was a key driver to the company's success, the number of sales people to be hired needs to be determined in advance.
Related Topics