Babur, Emperor of Hindustan and the Letters of St. Francis Xavier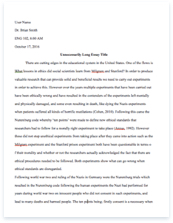 The whole doc is available only for registered users
Pages: 5
Word count: 1030
Category: India
A limited time offer! Get a custom sample essay written according to your requirements urgent 3h delivery guaranteed
Order Now
The two letters that were sent to South India to the Society of Jesus at Rome in 1543 and to St. Ignatius de Loyola in 1549 were written by St. Francis Xavier. In the seventh day of April, year 1506, he was born in Navarre, which now belongs to Spain and France. He was able to complete a preliminary course of studies in Spain. (Hartig par.1).
Emperor Zehīr-ed-dīn Muhammed Bābur, who wrote the "Memoirs of Babur, Emperor of Hindustan" came from the country of Ferghana. It is located in Eastern Uzbekistan. A part of it is situated in Tajikistan and Kyrgyzstan ("Fergana Valley" par.1).  He became the Emperor on the twelfth year of his age on the year 899. (Babur, 899/1493 CE). He fought many battles and after defeating Kabul, he was able to conquer Hindustan (Babur, 932 /1525 CE).
Emperor Zehir-ed-din Muhammed Babur, was the son of Kūtluk Nigār Khānum and Omer-Sheikh Mirza. His father  was described as:
 of low stature, had a short bushy beard, brownish hair, and was very corpulent. He used  to wear his tunic extremely tight; insomuch, that as he was wont to contract his belly while he tied the strings, when he let himself out again the strings often burst. He was not curious in either his food or dress. He tied his turban in the fashion called destār-pēch (or plaited turban). At that time all turbans were worn in the chār-pēch (or four-plait) style. He wore his without folds, and allowed the end to hang down. During the heats, when out of the Divān, he generally wore the Moghul cap.( Babur, 899 /1493 CE)
Christianity didn't become widespread until John III of Portugal sent St. Francis Xavier as a missionary to the East in the year 1542. Along with his voyage was the aim of winning allies and sympathizers among the inhabitants of India that would embrace the religion of Jesus Christ (Fisher 131). Not all people became submissive to the teachings of St. Francis Xavier. A group of pagan called the Brahmins, worshipped gods and practiced idolatry. They took advantage of the ignorance of people through their cunning lies. As St. Francis describes them "they are liars and cheats to the very backbone" (Xavier, 1543, p.1).
St. Francis Xavier views India as a country with barbarous people who have closed minds when it comes to the things that are not agreeable to them, specifically those concerning Christianity.
Hindustan is very much different from Ferghana, it is wide-ranging, densely inhabited, but abounding. The climate in Hindustan is situated on the first, second and third. It can be considered an exceptional country. The country and towns of Hindustan are tremendously unattractive. All its towns and lands have an unvarying look, its gardens have no walls and most of the districts of Hindustan are simple and level. (Babur, 932 /1525 CE).
Some of the features of Hindustan is the animals that can be found there, the elephant which the Hindustans call Hāthi, another is the rhinoceros. Among the birds, the  peacock and parrot are the abundant ones. And among the flower species,  jāsūn, which is known to the Hindustans as gurhal and the kanīr are the spectacular ones (Babur, 932 /1525 CE).
King Zehīr-ed-dīn Muhammed Bābur and St. Francis Xavier viewed India in quite a similar way. King Babur saw more on the unpleasant side of the India, specifically, Hindustan. St. Francis Xavier, on the other hand, dealt more with the inhabitants in India saw more of the characteristics and personality of the Indian people.
The two contemporary sources are important because it narrated how two foreign men brought change in India. They used their power and position to attain their vision.
King Babur saw the plain and unattractive features of India. He had a vision for his residence of having an artificial stream by putting up a water-wheel and a lay-out of an elegant and regularly planned garden. He put out this vision and was able to build beautiful gardens on apartments. He was able to change the detestable appearance of India through these structures (Babur, 932/1525 CE).
The two stranger brought about influence in India, they triggered change, that caused a great impact on the whole country. The varying reason of the two, resulted to one effect. That is Change.
The letters of St. Francis Xavier and Emperor Babur's autobiography both indicated their   negative view of the India as a whole. The two were able to experience and witness the Indian inhabitant's way of living and somehow, their beliefs.
            Another importance of the two sources is that it described not only the achievements of the two leaders, but also, their downfalls were narrated. They came to a foreign land with their vision, perfectly planned, but not all happened as they want it to be. Under the Influence of St. Francis Xavier, many heathens were converted to Christians, as he described "they are very numerous, and increase largely everyday" (Xavier, 1543, p.1). The two sources indicated how India was affected by two conquerors­­­— Emperor Babur being a conqueror of land, and St. Francis Xavier being a conqueror of religion.
Works Cited
Coleridge, Henry James , ed., The Life and Letters of St. Francis Xavier, 2d Ed., 2 Vols., London: Burns & Oates, 1890, Vol. I, pp. 151-163; reprinted in William H. McNeil and Mitsuko Iriye, eds., Modern Asia and Africa, Readings in World History Vol. 9, New York: Oxford University Press. 1971. <http://www.fordham.edu/halsall/mod/modsbook.html>
"Fergana Valley." 2006. Britannica Concise Encyclopedia. Encyclopædia Britannica,
Inc.Answers.com 25Feb. 2008. http://www.answers.com/topic/fergana-valley.
Fisher, Charles A. South East Asia (A Social, Economic and Political Geography). Great Britain:
Hazell Watson & Viney Ltd. 1964.
Hartig, Otto. The Catholic Encyclopedia, Volume X. Published 1911. New York: Robert Appleton Company. Nihil Obstat, October 1, 1911. Remy Lafort, S.T.D., Censor. Imprimatur. +John Cardinal Farley, Archbishop of New York. 25 February 2008. http://www.newadvent.org/cathen/10721a.htm
Zehīr-ed-Dīn Muhammed Bābur. The Memoirs of Babur, Emperor of Hindustan. Trans. John Leyden and William Erskine. 1921. London: Humphrey Milford Oxford University Press. 25 February,2008 <http://persian.packhum.org/persian/main?url=pf%3Ffile%3D03501050%26ct%3D0>
Related Topics