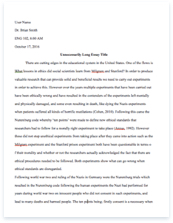 The whole doc is available only for registered users
Pages: 4
Word count: 935
Category: Makeup
A limited time offer! Get a custom sample essay written according to your requirements urgent 3h delivery guaranteed
Order Now
Makeup is one size fits all. In today's society, men in makeup are looked down upon because some people believe that makeup is largely marketed just for women. Makeup has evolved tremendously for the past centuries, not only for women, men too. Makeup is a big thing in 21st century, it's becoming more common for men to wear makeup. But, some people are still not okay seeing men in makeup, especially in social media. Masculinity was important in ancient Egyptian culture, and makeup actually played a huge role in that. As early as 4000 BCE, men used black pigments to create complicated cat-eye designs. A few millennia later, kohl eyeliner, lip, green malachite eye shadows, and cheek stains made from red ochre were also popular.
The purpose of these makeup was not to look more attractive; green eyeshadow was believed to evoke the gods Horus and Ra to protect them from harmful illnesses. Also, dramatic eyeliner was worn to symbolize wealth and status. Fast-forward to the century AD century, Roman men were known to apply red pigment on their cheeks, uses some sort of powder to lighten their skin, and would paint their nails using a stomach-turning elixir of pid blood and fat. A long period of elapsed male vanity was brought up again ( Thanks to Queen Elizabeth I). With the arrival of modern movie making in our country (United States), makeup and hair surfaced again. Clark Gable's refined look was possibly the first example of "metrosexual" beauty. Throughout the 20th century, makeup was hardly brought up. Instead it was only for the fringe: artists and rock 'n' rollers like David Bowie, Steven Tyler, and Prince. Fast forward to 2000's, as american pop culture figures started to diversify makeup, we were introduced to the concept of eyeliner as known as "guyliner." This "guyliner" look was most popular towards punk rock stars ( Jared Leto, Adam Lambert, and Pete Wentz ) and their followers.
The concept of "metrosexuality also entered the cultural awareness at this time period, and beauty brands started to release makeup that targets not only women, men too. Like a huge designer brand, Yves Saint Laurent, released the "male" version of their product Touche Eclat in 2008. Social Media was the biggest thing to hit 21st century, some people see it as good and some thinks that it's the worst invention. Both sides are very understandable as both can be explained. But for makeup, it has only ever brought positive challenges, and yes people get trolls who hide behind their screens saying hurtful things, but do they do it because it makes them feel better as person or insecure about themselves? With social media rising, talented makeup artists post consecutively of their makeup looks in their platforms. Worldwide known brands are noticing men's skills when it comes to playing with makeup and especially when it comes to content. With known brands seeing men in makeup, they are being hired as makeup artist for celebrities, fashion week, and models. Patrick Starrr for example, he started getting a reputation for being good at hair and makeup when he was around 15 years old.
He loved styling his girl friends. When he was a freshman, a senior approached him and asked if he can do her hair for homecoming, and he said, "of course." In his early twenties, it's when he started wearing makeup. He was still a makeup freelancers, meaning he would do people's makeup for wedding, prom, homecoming, any special occasions. He also worked at a counter at MAC cosmetics, as a makeup freelancers. His colleagues always encouraged him to do youtube. Patrick Starrr gave it a try and started uploading makeup videos daily. Men in makeup wasn't brought to social media as much. But he wanted to break that 'rule' by uploading makeup tutorials consecutively. His videos would go viral and he would gain a lot of subscribers. With gaining a lot of subscriber, he used YouTube as platform to spread awareness about, makeup is not only for women, its for men too. He always says "makeup is one size fits all." Him having a big platform gave numerous young male makeup enthusiasts to come out in public with makeup on and that it okay to be yourselves and express yourself however you want. With Patrick Starrr's success, I was inspired by his confidence and work. Watching makeup videos consecutively, inspired me to to do makeup on myself and others. With the help of youtube videos, specially Patrick Starrr, I started wearing makeup my software year of high school, but didn't start wearing makeup in school because I hadn't seen any boys in makeup. I was afraid of getting judged and looked down upon.
I have girl friends that wears makeup, and I was always tempted to do my own makeup. I would go home and try to find makeup in my grandma's and mom'm makeup drawer; and apply them on myself. Watching makeup videos consecutively gave me a huge understanding on how makeup is supposed to be applied, but there's no rules to makeup. The day finally came, I wore makeup in public and in school for the first time. I got a lot of death stares specially from boys. I had a lot of confidence back then and still do. I didn't care what people had to say about my appearance and what I would wear. That's why I was so confident wearing makeup in school and in public. Thanks to Patrick Starrr for spreading awareness about men in makeup. 
Related Topics