Appraising Paris as a Tourist Destination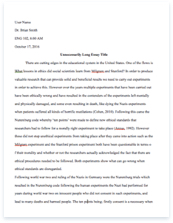 The whole doc is available only for registered users
Pages: 8
Word count: 1862
Category: Paris
A limited time offer! Get a custom sample essay written according to your requirements urgent 3h delivery guaranteed
Order Now
The aim of this assignment is to evaluate the factors which have contributed to the success of Paris as a tourist destination – transport, cultural and social tourism, entertainment and special events. The commercialisation of Paris' rich cultural heritage is examined and the positive and negative aspects of the tourism industry are investigated. Finally, strategies for the future development of Paris as a major tourist resort are considered.
The observational research for this assignment was carried out during a field trip to Paris during April 2006 and evidence was gathered from questionnaires distributed to local residents.
Paris is one of the top city tourist destinations in the world. In 2005 the total number of visitors to Paris was estimated at 26 million. (Paris Tourism Research Department (PTRD) 2006).
The major factors which have contributed to Paris as a tourist destination are:
There are excellent transport links to and from Paris. Many scheduled full and low cost airlines fly to and from the Paris airports. There were 75.4 million air passengers in 2004 (PTRD 2006). There are also good motorway and railway links connecting Paris to the rest of Europe. Eurostar carried 8.01 million rail passengers in 2004 (PTRD 2006). In addition, there are Ferry companies for those passengers who prefer to travel by sea.
Central Paris is compact and easy to walk around with flat terrain and each of the main attractions is within close proximity. The Metro and linked Regional Express Railway is clean, efficient, convenient, inexpensive and very user friendly. In addition, tourists can enjoy sightseeing from open-top buses or riverboats which cruise along the Seine.
According to (J.R Ritchie 2003), "A destination is more competitive when transportation systems are reliable, efficient, clean, safe, frequent and able to take travellers to the locations and attractions of greatest interest."
Richards (1996 cited in Richards 2001) states that cultural tourism is "the movement of persons to cultural attractions away from their normal place of residence, with the intention to gather new information and experiences to satisfy their cultural needs".
Paris boasts a rich source of cultural heritage with beautiful architecture throughout the city. It has a vast array of historical monuments and buildings, art galleries and museums, cathedrals and churches. It has a host of superstructures which are unique tourist attractions, each one being a powerful force in attracting visitors to Paris. "Certain tourism superstructures are so unique that they are attractions in themselves e.g. The Eiffel Tower in France." (J.R Ritchie 2003) The Cathedral of Notre Dame attracted 12.8 million visitors in 2004. The Louvre which displays Leonardo's Mona Lisa had 6.6 million visitors in 2004 and the Eiffel Tower attracted 6.2 million visitors in 2004. (PTRD 2006)
There is a wealth of history throughout the city e.g. the Eglise Du Dome where Napoleon's tomb is held; the Arc de Triomphe where the tomb of the unknown soldier from World War 1 is located, the Place de la Concorde where public executions took place between 1793 -1795 using the French guillotine which "executed 2800 people in particular Louis XVI, Marie-Antoinette" (D. Dhal 1994). (J.R Ritchie 2003) states, "A destination's culture and history furnish a basic and powerful attracting force for the prospective visitor".
For many years Paris has been promoted as a romantic destination with many tourists proposing, celebrating honeymoons, anniversaries or taking short romantic breaks in the city.
The Champs Elysee is at the heart of social tourism in Paris. It is 2Km long and is lined with cafes, restaurants, theatres and shops. "There are cafes with zinc tops and art nouveau tiles, boulangeries serving baguettes and espresso coffees, nodding waiters in waistcoats and couples openly in love" (Jonathan Futrell 2006)
Paris is renowned for its fine wines and haute cuisine. Food and drink entices international visitors to Paris and (J.R Ritchie 2003) states, "The French penchant for fine cuisine and social discourse has resulted in a tourism and hospitality industry that is characterized in part, by wonderful restaurants and streetside cafes."
Another attraction is Paris' Fashion culture. Famous fashion houses like Louis Vuiton, Hugo Boss and Chanel are situated in the Champs Elysee. According to (G.J Asworth 2000) for many tourists, "The objective of the trip is not so much the purchase of specific goods as the enjoyment of observation, comparison and possibly the largely unplanned purchase of goods".
"The strength of the entertainment may itself be the primary appeal of the destination. (J.R. Ritchie 2003)
For tourists who enjoy organised tours, there are so many to choose from such as "Paris by Day", "Paris by Night", Cityrama tours on open top buses, Seine river cruises, historical tours, romantic tours, shopping tours, etc. For those who prefer to organise their own activities and discover the real soul of Paris there is much on offer, for example the Parisian style cabaret at the Moulin Rouge, opera or ballet at the theatres, the variety of live music at the many clubs and bars; visiting food and flower markets, shopping in fashionable boutiques or antique flea markets etc.
Paris offers events throughout the year to ensure it is a year round destination. Sporting events are held such as the rugby "Six Nations", the "UEFA Champions League" football tournament and the "Tour de France." There are many political national holidays such as "Bastille Day". According to P. Yale 1997 "Bastille Day (14th July) is an exciting day to be in Paris with Red, White, and blue balloons floating over the city and music everywhere." With so many events on throughout the year it's not surprising that so many people visit Paris to experience the atmosphere.
(J.R Ritchie 2003) states, "The various special events offered by a destination create much of the dynamics and uniqueness that make a destination memorable."
Paris is one of the cultural capitals of the world, awarded "European City of Culture" in 1989. Many of Paris's cultural attractions are becoming highly commercialised. Tourists to the Eiffel tower pay admission and are confronted throughout the visit with strategically positioned restaurants, souvenir shops, caf�s, internet access stations and photo booths. Surrounding the Eiffel tower are souvenir stands and street vendors selling distasteful souvenirs.
Other super structures and monuments have been similarly commercialised. Notre Dame Cathedral has free entry but requests that tourists pay for climbing the tower, confession, candles, souvenir prayer books, interactive hand-held guides, postcards and memorabilia. The Arc de Triomphe charges admission to walk to the top to view the city and the Louvre charges admission and has maximised purchasing opportunities with shops, cafes and interactive hand held guides all geared towards tourists.
There has been further exploitation of cultural attractions through best selling books like "The Da Vinci Code" by Dan Brown with organised tours guiding visitors around locations featured in the book ; "With your private guide, you will retrace Robert Langdon and Sophie Neveu's footsteps as they decipher clues hidden in Leonardo da Vinci's masterpieces" (Paris Tour Guides 2006). There are many other organised tours e.g. "Panoramic city tour of monuments with photo stops" (Paris Tour Guides 2006) and these tours exploit monuments and historical sites for financial gain.
Films have also become a useful commercial marketing tool, attracting tourists from all over the globe. Hollywood blockbusters such as "French Kiss" with Meg Ryan and Kevin Kline and "Forget Paris" with Billy Crystal and Debra Winger have promoted Paris worldwide as a romantic destination. Other famous films set in Paris such as Moulin Rouge and Amelie have drawn tourists to their famous film sets such as the "Moulin Rouge club and The Two Windmills caf� where Amelie was a waitress in the film.
"Bastille Day" is highly commercialised, attracting many tourists to Paris. According to (M Bauer 1996) "Festivals are slowly turning into tourist products organized and sold to specific market segments".
Commercialisation of Paris has developed in order to compete with other city destinations e.g. London and Rome. (G Richard 2001) "success in cultural tourism will increasingly depend on who can deliver the best cultural experiences". This means much of Paris is devoted to tourism but there is a danger of over-commercialisation and this could deter visitors. (G Richard 2001) states "Cultural attractions will have to find their own balance between commercial and cultural concerns".
Furthermore, over-commercialisation could be its demise since "A destination's culture can be exploited to the extent that it becomes divorced from the inhabitants everyday life, and is degraded and devalued in the process". (R. Davidson 1992)
During the fieldtrip visit to Paris questionnaires (see page 19) were distributed to many resident Parisians all of whom had some connection with the Tourism and Hospitality industry. From the questionnaires handed out only six were completed so no general conclusions could be reached but it did give a brief snapshop of how tourists are perceived in the French capital.
Tourists visiting Paris are viewed in both a positive and negative light. On the positive side, international tourists generate much revenue and the questionnaire results indicated that this was important to all residents. (J.R Ritchie 2003) states, "Many destinations however, do endeavour to promote the economic significance to residents with a goal of gaining their support as well as encouraging friendly and hospitable behaviour".
The French government dedicates funding to regeneration of areas and architecture to help improve the appearance of the city, making it aesthetically pleasing to visitors. (R. Davidson 1992) states, "Towns and cities can be made more attractive, such as through building and renovation and preservation schemes or the planting of trees and flowers to increase their visual appeal to visitors."
Tourism creates new facilities and services which make the city tourist friendly, clean and aesthetically pleasing while benefiting local Parisians in their everyday lives. While tourism creates jobs and increases employment it also offers educational opportunities and training for residents. According to (R. Davidson 1992) "Tourism development can be accompanied by an improvement in the educational infrastructure of a country or region with improved training opportunities to equip the host population, with the skills they need to work in tourism". Tourism also supports local business ventures e.g. restaurants, bars, shops and hotels etc., with most revenue generated from international tourists visiting Paris.
Tourism also has a negative side. It causes much pollution in various forms e.g. litter, fumes from tourists' vehicles, tour buses, boats etc. Tourists also produce an influx of sewage waste from increased numbers staying in the capital. According to (S. Page 1995) "Pollution of the local ecosystem from sewage, by litter and too many visitors in the peak season may also pose serious problems for the destination". Tourists cause overcrowding within the city centre. Residents may see tourists as the direct cause of this pollution and resent their presence because of this.
Over development threatens Paris with many new buildings under construction and this causes urban sprawl and overcrowding within the city centre. (R. Davidson 1992) "Europe abounds in examples of places where the natural and built environment has been degraded or destroyed by uncontrolled tourist development."
Tourism can also cause resentment and racism from residents because affluent international tourists may be perceived as superior to local residents. (R Davidson 1992) states, "Tourism can also bring social imbalance and racial tensions in its wake". (R Davidson 1992)" The constant presence of vast numbers of demanding tourists from wealthier countries can create an unhealthy mixture of resentment, envy and dissatisfaction."
Related Topics