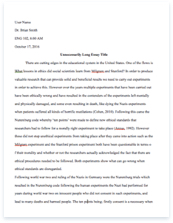 The whole doc is available only for registered users
A limited time offer! Get a custom sample essay written according to your requirements urgent 3h delivery guaranteed
Order Now
The purpose of this business report is to review the appropriateness of the iPhone for the target segment. A brief explanation of the iPhone, in which the market operates, is given, including the main micro and macro environmental factors that affect the industry. People have different needs based on their demographic, economic and physiological backgrounds and they perceive the appropriate mobile phone category accordingly. The mobile phone industry has many competitors, and organizations have to develop new trends to meet the demands of customers and deliver superior value and satisfaction.
Identification of bases for effective product distribution is necessary and it can be done by segmenting, target marketing and positioning. Consumers purchase products according to the roles they have in the society and display specific buying behaviours based on internal characteristics and external influences. Grouping customers based on their buying behaviour and other common characteristics and targeting them is effective way of marketing mobile phones. The iPhone can be targeted on both working group and students. These target segments have specific needs that can be fulfilled with this procedure.
Introduction
Background
Apple Inc. is an American multinational corporation that designs and manufactures consumer electronics, computer software, and personal computers. (Appendix 1) It was established in 1976 California and the founded by Steve Jobs, Steve Wozniak and Ronald Wayne. The company's best-known hardware products include Macintosh computers, the iPod, the iPhone and the iPad. (Business Insider, 2012).
Purpose
The purpose of this report is to identify and evaluate the market factors of the mobile phone industry as a junior marketing executive, and review the appropriateness of Apple Inc.'s product, the iPhone.
Scope
The scope of this report plan is the Apple Inc.'s mobile market and it includes information about the company, its competitors, customers, the environment, segmentation, targeting, positioning, and market research. The data comprises of the current trends and the market size. The focus is on both the organization and the industry in which it operates.
Methodology
A number of journals, company websites, and newspaper articles were used to collect information for this business report. Research was done to analyse data and apply it to the organization. Journals and company websites were used to collect accurate data which was necessary to evaluate the marketing factors and company performance in the industry.
Market Condition
The company consist of 393 retail stores in fourteen countries, as well as the online Apple Store and iTunes Store. It is the largest publicly traded corporation in the world by market capitalization. The estimated value is of US$626 billion as of September 2012. The company has 72,800 permanent full-time employees and 3,300 temporary full-time employees worldwide. Its worldwide annual revenue in 2010 which was $65 billion, increased to $156 billion in 2012.(Apple, 2012)
The organization's environment
"Apple is committed to bringing the best personal computing experience to students, educators, creative professionals and consumers around the world through its innovative hardware, software and Internet offerings." .(Apple, 2012) Micro Environment
Appendix 2 – Elements of a modern marketing system
Micro environment of the mobile industry is comprised of Suppliers, the company, competitors, marketing intermediaries and the end-users.
Factors such as household income, shareholder investments, the market output, and the competition of other mobile companies affect the micro environment within the industry.
* Suppliers – shareholders, ICT manufacturers.
* The company – Apple Inc.
* Competitors – Samsung, Blackberry, Nokia (Appendix 6)
* Marketing intermediaries – exporters.
* End-users – customers, buying power and loyalty. Macro environment
Macro environment of the industry is composed of demographic, economic, physical, technological, political, and cultural factors. (Kotler et al., 2010). (Appendix 6)
PESTEL Analysis
Political
Bad international relations, wars and terrorism may affect Apple largely and the company would have no control over the matter.
Apple Inc. produces many of its parts and product outside US, such as Ireland, China, Czech Republic and Korea. Any conflict with one of these countries would affect the country to a great extent.
Economic
The global recession may affect Apple Inc. a great deal as inflation has increased and although there isn't a significant change in consumer income, the unemployment rate has increased. This could lead to customers spending
less on "luxury goods" such as iPhones.
Social
Globalisation is interconnecting countries across the world and technology plays a major role. The iPhone has a huge impact globally because of its quality and design. The music industry is another social influence. Apple which has developed the biggest virtual media store, iTunes has the upper hand against competitors. Web piracy has become a threat, but most governments punish such actions.
Technological
The technological market for mobile phones has advanced with time with the increase in competition. Since the technological innovations and changes are fast, the products' lifecycle is very short. Apple invests in a large scale on Research & Development making it one of the top companies in mobile the market. The new innovations, the company comes up adds value to its brand image and increase its customer base. (Appendix 3)
STP Analysis
Segmentation
"The act dividing a market into distinct groups of buyers who might require separate product and/or marketing mixes" Philip Kotler
Target Market
There are many different ways a corporation can increase its market share.. A creative company such as Apple Inc. does it by producing different kinds of products, each of them more innovative, interesting and attractive than the other. This way has proven to be very successful for Apple up until now and promises to increase the market share in the strategies it has taken for future. The great example of that was in 2008 when Apple experienced the most successful year ever by selling a record number of iPhones. The use of luxury technology has made its own position for Apple in the market giving a stable pathway in gaining market share.
The primary customer target is the middle-upper income professionals to coordinate their busy schedules and communicate with colleagues, friends and family. The secondary consumer targets are high school, college and graduate students who need one portable multifunction device.
iPhone 5
High Price
Low Price
Low Quality
High Quality
S III
Sony Ericsson Xperia Arc S
Nokia Lumia 920
LG Spectrum II 4G VS930
iPhone 5
High Price
Low Price
Low Quality
High Quality
S III
Sony Ericsson Xperia Arc S
Nokia Lumia 920
LG Spectrum II 4G VS930
Positioning strategy
The iPhone can be positioned as versatile, convenient, value-added device for personal and professional use, according to product differentiation concept. The marketing strategy focuses on the convenience of having one device for communication, music, pictures, and videos, and full Internet access. The price of iPhone is relatively higher than other phones in the market and the quality of iPhone is high. Therefore, it can be considered a luxury good. The iPhone positioned as a premium brand on the perceptual map.
Marketing Mix Strategy
Price
* Set the base model at a cheap price of $46
* A more advanced model for $650
* Special limited edition Beatles iPhone for special prices
* Generally lower the prices to ensure that market dominance is established in as short of time as possible
Place
* Massive roll out worldwide at all reputable major retailers
* Massive roll out Online, Showrooms and in all cell phone providers
* All Apple Stores and the Apple website can dedicate themselves to the iPhone
* Eye catching displays at all physical stores featuring the iPhone can make the product stand out from the pack
* Apple Stores can have the iPhone on display a full month before its worldwide release
Promotion
* Integrate Apple message of revolutionary communications and audio/visual
experience together in all media advertisements
* Emphasize Apple brand prominently and associate the iPhone with the iPod's ground breaking lineage
* Original but tasteful advertisements at the same time
* A massive TV campaign is planned before launching the iPhone featuring a soon to be legendary ad to be the talk of the country
* Advertising will be appearing on a regular basis to maintain general public awareness
Conclusion
The current mobile phone industry comprises of companies that satisfy various customer needs other than its main objective of facilitating communication. It helps people to maintain their lifestyle, satisfying their needs with the help of one device. The industry is influenced by many micro and macro environmental factors which drive the nature of its performance. Segmenting and targeting customers can help in differentiating products and delivering superior customer value. It also helps people to identify their needs. Educating customers about products verities and establishing transparency in products can clear customer doubts and increase number of customers.
Appendices
Appendix 1 – Apple products
Appendix 2
Figure 2: Elements of a modern marketing system (Kotler, Brown, Burton, Deans & Armstrong, 2010) Appendix 3 – iPhone 4 & iPhone5
Appendix 4
Macro-Environment – The larger societal factors that affect the whole micro environment. They are considered to uncontrollable but organizations must identify them as opportunities and threats and adapt to them. * Demographics – discusses how changes in lifestyle, the age structure of the population, geographic location of people, education and ethnic diversity effect an organization. * Economic – discusses how changes in people's income and spending patterns affect organizations. * Due to high home price there is a need for two-income families and so parent are compelled to seek childcare services. * Political – shows how firms are affected by developments in the political environment. * Technological – includes the need for companies to keep up with the fast pace of technological advancements. * Cultural – is the need for organisations to stay in line with society's basic values, perceptions, preferences and behaviours. * Natural environments – involves the natural resources that are required as input factors of production and how they affect organizations. Kotler,P.,Brown,L.,Adam,S.,Burton,S.,Armstrong,G., (2010)
Appendix 5
Figure 6: Steps in market segmentation, targeting and positioning. (Kotler et al., p. 265). Appendix 6
Infographic: Has The iPhone 5 Changed The Smartphone Landscape?
Joshua Schnell, (2012)
Reference
* Apple, (2012), viewed 2 Nov 2012, <www.apple.com>
* Business Insider, (2012), "Apple", viewed 30 Oct 2012, <http://www.businessinsider.com/blackboard/apple>
* Kotler, P., Brown, S., Deans, K. & Armstrong, G. (2010), Marketing (8th ed.), Pearson Education Australia.
* "Apple: iPhone 5 Pre-Orders Top Two Million in 24 Hours." PC Magazine Online 17 Sept. 2012. Academic OneFile. Web. 4 Nov. 2012.
* GSM Arena, (2012), "iPhone", viewed 5 Nov 2012, <http://www.gsmarena.com/apple_iphone_5-4910.php>
* Chen, Brian X. "IPhone 5 Omits One Technology." New York Times 14 Sept. 2012: B4(L). Academic OneFile. Web. 6 Nov. 2012
* The Blake Project, (2010), "Brand Positioning And The Consumer Mind", viewed 7 Nov 2012, < http://www.brandingstrategyinsider.com/2010/04/brand-positioning-and-the-consumer-mind.html>
Related Topics