Apple Internal and External Factors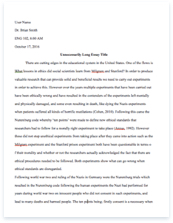 The whole doc is available only for registered users
A limited time offer! Get a custom sample essay written according to your requirements urgent 3h delivery guaranteed
Order Now
A successful company requires a firm foundation. Businesses or corporations need to have a strategy in place to help management in the event there is a problem; they have a solution already planned out. They know how to handle any issues that may arise within the company. Apple Corporation, Inc. is a wonderful example of a company that is built on a firm foundation. When a company is up-to-date on their policies, plans, and procedures; that company is one step ahead of their competitors. In business, companies have to be a step ahead of the competition. Four management functions used to handle any situation: planning, organizing, leading, and controlling.
Many factors impact these four functions of management and require careful consideration when planning committees are working out the details of their plans for the company. Apple has an extraordinary excellence as the only computer business company to exist from the early days in the industry and is still challenging the competition in today's economy. In this paper, the Apple Corporation, Inc. will be discussed and how external and internal factors affect the four functions of management. Globalization, technology, innovation, diversity, and ethics within the Apple, Corporation, Inc. will be discussed in the following paragraphs.
EXTERNAL AND INTERNAL FACTORS
Planning is such an important aspect of management. Planning is the base upon which areas of management should be built. Many issues come up within a company and a good plan must be in place to deal with arising issues. One internal factor that can affect the plan of a company is conflict between employees. External factors that can change the plans are consumers. When thinking about external factors such as the consumer, Apple Corporation, Inc. needs to ask, "What do our customers want?" Conscientiously figuring out what the customers want will help the management within the company to make a decision on how to market their products and which products the customer will in fact want to buy.
Organization is necessary for a company to develop a sequence of actions determined during planning. It is very important for any company to delegate responsibilities. Apple Corporation Inc. has a high success and constant expansion. Because of this it is important for them to keep their costs down. By delegating responsibilities to employees, instead of hiring new managers, they are accomplishing this goal effectively. Not only does delegation keep costs down, but it also gives employees a chance to prove themselves to the company. With Apple's constant expansion of their services, if an employee does a great job with the delegated project, he or she put themselves in line for a promotion or pay increase.
Leading is the third function of management. Strong leadership skills are necessary to be very successful in business today. Leaders must be able to motivate workers to fulfill the goals of the company and out-perform their competitors. If management cannot motivate their employees to come to work every day and to be passionate about the business at hand, they will find it difficult to succeed. Planning ahead for a change in buying power from the consumer must be done to keep things moving in a positive direction. A strong leader and leadership team will be aware of these changes and make the necessary adjustments.
Controlling is maintaining standards based on the company's future goals. Management needs to follow through and maintain discipline in the workplace. If an employee's performance is not up to standards of the company, management will need to reprimand the employee.
GLOBALIZATION
Apple has created a worldwide brand image and has made the brand trustworthy and reliable. Apple has an image to uphold and globally the logo is known without words. The logo is distinct and recognizable to people of all origins around the world (Burrows, 2007). Apple has touched the world in all of its contributions to making ones daily lives efficient. Apple is expanding through globalization to every major market available. Apple decided to look at their customers, ecosystem, partners, and competitors to make the Apple industry a success in business.
Apple's external use was to partner up with competitors to expand user-friendly features for his Mac computers according to (Burrows, 2007). Steve Jobs went externally to cultivate the business by creating the iPod, iPhone, and iPad in which everyone uses today. iTunes became a success for the business globally as well because of the ability for customers to upload any music they wanted to various devices. Apple Inc. has transformed from a small-tech company into a global technology giant. Once known for outlining the digital future but never fully benefiting from it, Apple has been transformed into one of technology's most powerful companies in the world (Burrows, 2007).
TECHNOLOGY AND INNOVATION
Innovation is the use of new technological and market knowledge to offer a new product or service that customers will want (Pontiskoski & Asakawa, 2010). Innovation and technology has an impact on planning, organizing, leading, and controlling functions of management at Apple, Inc. Apple has taken planning to another level. They do not use market research, target markets, or focus groups to come up with the latest technology or innovation. They are innovators and use their own perception of what they think is cool to come up with the next multimedia (Breillatt, 2011).
They conduct various planning meeting, which influences their development of new products, creativity, and innovations. They conduct a brainstorming meeting where they have at it and go wild in developing a number of ways to solving particular problems or enhancing existing plans. The brainstorming meetings involve free-thinking where there are no rules. Production meeting are help to put structure around the various ideas that they came up with and define the how to, why, and when (Breillatt, 2011). Apple is leading in the technology world is always moving to improving its computers' graphics and multimedia capabilities.
Technology and innovation also has impact organizing and leading in the Apple Corporation. With organizing, Apple management views their staff as their most valuable resources. Apple builds their organizations to be flexible and adaptive. They are quick to respond to needs of their customers and to competitive threats. Apple is innovated in success of development teams. Apple hires the smartest people with the best talent to produce the newest and latest technology. When people produce something that they love and that they are passionate about, they will follow it through to the end. The impact that technology and innovation have on the leading function of management is the way that Apple motivates and inspires their staff. They allow the staff to think freely and contribute their ideas and opinions. The employees are passionate about what they do, which motivates them to achieving the goals and objectives at Apple.
The effect of technology and innovation on the controlling function is as follows. Apple has meetings that they call "phony meeting every two weeks with the internal clients to educate the decision-makers on the design directions being explored and influence their perception of what the final product should be" (Breillatt, 2011, p. 1). This allows them to monitor the progress of the early specifications of the product and make any necessary changes. This has allowed Apple to continue innovating and pioneering new technologies, as it has over the last 35 years.
DIVERSITY AND ETHICS
A staple in the business world always has been the diversification of one's portfolio. This still rings true in reference to customer-based companies. Companies that sell a product cannot depend on one demographic as this could be the equivalent of financial suicide. Most companies diversify their business for customers but no one does it better than Apple Corporation, Inc. They have designed their product to appeal to every aspect of the market, from the affluent to the non-affluent. This marketing tactic has served this company well. Apple being the forward thinking company, they also focused internally on diversity. Diversity is the trait that strengthens a company. Understanding that power is in the people; Apple employ people of all walks of life. Apple, however; has never divulged the demographics of their company. They currently employ a multicultural program manager to oversee the diversity and equality in the company.
Ever evolving, the brand name company-Apple-known around the world has created standards internal code of ethics if anyone would like to be affiliated with this company. The Apple Supplier code of conduct a code of ethics is a document that addresses various topics. These topics range from Labor and Human Rights to environmental considerations. This code is set forth by the corporate entity of the company to ensure that equitable conditions are maintained in its companies and the companies who do business with Apple. Also to maintain the credibility of the logo, the corporate entity will conduct self-assessments to ensure that the code is being adhered by. Additionally, internalized and embodied in the code is external influences e.g., Operational Safety and Health Services and U.S. Codes of Federal Regulations, to name a few. Apple has went to great lengths to create an ethically and diverse environment that is both amicable for the employee, employer, and customer.
CONCLUSION
Apple is outsmarting their competitors in a number of ways, and they are proving that they are the CE company of tomorrow. Apple is always examining how external and internal factors affect their organizations and the planning, organizing, leading, and controlling function of management. They also understand how globalization, technology, innovation, diversity, and ethics have an impact on the four functions of management. In today's business environment, Apple has showed that these functions largely require creating strategic value, building a dynamic organization, mobilizing people, learning, and changing, which makes them the dominant technology company of this decade (Bateman & Snell, 2009).
REFERENCES
Bateman, T.S., & Snell, S.A. (2009). _Management: Leading and Collaborating in the Competitive World_ (8th ed.). New York, NY: McGraw-Hill/Irwin.
Breillatt, A. (2011). You can't innovate like Apple. _Pragmatic Marketing, 6_(4). Retrieved from http://www.pragmaticmarketing.com/publications/magazine/6/4/you_cant_innovate_like_apple
Burrows, P. (2007, July 9). _Bloombeg Business Week._ Retrieve September 3, 2011, from Planet Apple: http://www.businessweek.com/magazine/content/07_28/b4042058.htm
Pontiskoski, E., & Asakawa, K. (2010). Overcoming Barriers to Open Innovation at Apple,
Nintendo and Nokia. _International Journal of Social Sciences_, 5(1), 26-31. Retrieved from EBSCO_host_.
Related Topics