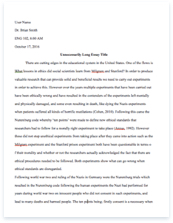 The whole doc is available only for registered users
Pages: 3
Word count: 680
Category: Apple
A limited time offer! Get a custom sample essay written according to your requirements urgent 3h delivery guaranteed
Order Now
Apple is a company that deals with the production, designing and sale of computers, software, online services and electronics where it is located in California. It was started in 1997 by Jobs and Wozniak who are said to be school dropouts. Their intention was to make a small computer that would be used at home since by then computers were large and it was difficult to use them at home. The company has brought great changes in the computer industries considering that it was the first company to come up with a personal computer. The objective of the essay is to discuss the Apple Company its services, mission, culture and as well conduct a SWOT analysis.
Apple Company manufactures and then sells several products which are mainly sold through the third party where these products are sold online. The company sells personal computers, peripherals and some networking solutions. The company has passed through some financial problems since it was started though recently it has recovered.
Apple has been doing well in the industry where their introductions of new and improved devices like iPod a music player that has made it to defeat its competitors like Microsoft Corporation and Compaq computer (O'Grady, 2009).
The company is committed in making of new and improved personal computing and music devices through their innovative creative professionals. The company has its own culture which by comparing with others is unique. It is committed in keeping secrets since the methods they use to make their products are very unique and workers are advised not sell the ideas to the competitors. The company has plans with coming up with very advanced music devices that will satisfy their customers (Linzmayer, 2004).
In my own opinion, the current strategy in the company has yield great profits considering that the needs of the customers have been well catered for. Through the strategy of reducing the prices of their products and services, more people are able to afford these products and services and have earned huge sales and profits. Through its strategy of listening to its customers in order to satisfy their needs it has created a room for improvement since they are able design products and services which will fit the need of the customer. For example through the introduction of personal computers people were now able to work while still at home without going to the office (Lusted, 2005).
The company's unique methods of production serve as its greatest strength considering that it is the leading innovator in the production of mobile devices. The company has a strong team of advertising and marketing which has helped the company to become more famous. The company also has some weak points that affect it in one way or another. Some computers that are produced by the company are not compatible with other operating systems of different producers. The company's products are still expensive which is a greater challenge compared to other companies.
The growth of the market for smart phones and tablets has given the company a big opportunity to sell its products where it will earn the company huge profits. The increased demand for iphones 5 and ipad is another opportunity that the company has. The company also surfers some threats like increased taxes which might affect its operations and gradual change of technology which is expected to create competition (Ireland, 2008).
Conclusion
In conclusion, Apple Incorporated has experienced great improvement from 2001 where since then, the company has grown and it is now the leading company in the production of electronics. Though it has suffered some management problems over a period of time, the company has got management strategies which have made it to remain competitive.
References
O'Grady, J. D. (2009). Apple Inc. Westport, Conn: Greenwood Press.
Linzmayer, O. W. (2004). Apple confidential 2.0: The definitive history of the world's most colorful company. San Francisco, Calif: No Starch Press.
Lüsted, M. A. (2012). Apple: The company and its visionary founder, Steve Jobs. Minneapolis, MN: ABDO Pub.
Ireland, R. D., Hoskisson, R. E., & Hitt, M. A. (2008). Understanding business strategy: Concepts and cases. Mason, OH: South-Western Cengage Learning
Related Topics