Apple Inc: A Strategic View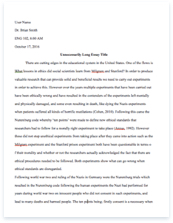 The whole doc is available only for registered users
A limited time offer! Get a custom sample essay written according to your requirements urgent 3h delivery guaranteed
Order Now
Apple reinvented the personal computer industry and more recently the consumer electronics industry. This report will analyze Apple's history, its business strategy, and the way it distinguishes itself within the technology industry.
Company Description
Apple Inc (NYSE: AAPL) is an American multinational corporation headquartered in Cupertino, California that designs, develops, and sells consumer electronics, computer software, and personal computers. The Company's best-known hardware products are the Mac line of computers, the iPod music player, the iPhone smartphone, and the iPad tablet computer. Its consumer software includes OS X computer, and iOS mobile operating systems, the iTunes media browser, the Safari web browser, and the iLife and iWork creativity and productivity suites (Yahoo Finance, 2014).
Apple is the largest publicly traded corporation in the world by market capitalization, with an estimated value of $598 Billion as of October 2014 (Yahoo Finance, 2014). Andria Cheng (2014) mentions that Apple has opened a total of 424 stores, including 255 in the United States. The company has opened its first stores in Brazil and Turkey to expand its geographic footprint to 15 countries. According to Apple's own web page about job creation, the company employs over 80 thousand employees worldwide. It has created a whole new economy with its App Store, and has paid over $9 Billion dollars to developers from App Store sales (Apple, 2014).
Apple Inc (formerly known as Apple Computer) is an American company operating within the personal computer and or consumer electronics as well as the digital media industries. Mostly known for its innovation and willingness to pursue and push the latest technological standards and trends, Apple has become among the key players in the industries it competes within. Co-founders Steve Jobs and Steve Wozniak, long time friends and newly college dropouts, started Apple in Steve Job's parents garage with the determination to "Think Different" and deliver "computers" that the every day person could use. Founded on April 1, 1976 and incorporated January 3, 1977, Apple has seen both success and failure in the personal computer business. Originally seen as the dominant force in the early 1980's by being first to market a computer sporting a Graphical User Interface (GUI), Apple found itself losing an uphill battle with main competitor Microsoft who offered a similar product.
Unlike Apple's operating system, Windows was available on a licensed basis to original equipment manufacturers of PC's while Apple's Mac OS could only be run on genuine Apple hardware. This open source strategy allowed Microsoft to gain market share at a rapid rate through easier distribution and increased flexibility among a range of hardware, allowing it to quickly pass Apple while simultaneously becoming the standard operating system for computer software development. In the early to mid 1990's, Apple found itself in financial difficulty while struggling to hold onto its once dominant market share. Being 90 days away from bankruptcy, Steve Jobs was brought back to the company as CEO subsequent to an acquisition of his NeXT Computer Company in 1997 after being fired by the board a few years earlier (Kafka, Peter). Jobs fundamentally revived the company and brought it back to prosperity through the release of products such as the iMac in 1998 and the iPod in 2001. In 2007 Apple revolutionized the mobile phone industry with the introduction of the iPhone. More recently, Apple has pioneered other industries including digital media content delivery with its iTunes Music Store, and mobile industry with the iPad. (Mesa, Andy F.)
Mission Statement
Henry Blodget (2013) mentions that although Apple's mission statement is not explicitly written, it is implied in its press releases, and investor's website. When asked about Apple's mission statement, Apple's investor relations website states: Apple designs Macs, the best personal computers in the world, along with OS X, iLife, iWork and professional software. Apple leads the digital music revolution with its iPods and iTunes online store. Apple has reinvented the mobile phone with its revolutionary iPhone and App Store, and is defining the future of mobile media and computing devices with iPad. (as cited in Blodget, 2013, para. 3)
Products and Services
Apple offers various products and services through its retail and online stores. These include products that Apple has developed, and third party products through partnerships. The Company's Mac lineup consists of MacBook Air, MacBook Pro, Mac mini, iMac, and Mac Pro. Apple's mobile lineup consist of the iPod, iPhone, and iPad. As stated earlier, Apple's software consists of the OS X operating system for the Mac, and iOS for its portable devices. In 2015, Apple will enter the wearable market with the Apple Watch (Apple, 2014). The Company's media services consist of the iTunes Store, the App Store, and iBooks Store. Apple also offers iCloud, a cloud based service for data. In its retail stores, Apple offers personal training through its One to One membership program, and hands-on technical support at the Genius Bar (Apple, 2014).
Major Competition
According to Charlie Rose (2014) from a product standpoint, Apple has a lot of competition. There are other companies like Microsoft and Sony making computers. While the smartphone industry has blossomed, Microsoft and other cell phone makers, like Motorola and Blackberry, have started making smartphones and tablets. Also there are many companies involve in cloud computing, like Dropbox, and WesternDigital. In a recent interview between Apple CEO Tim Cook, and Charlie Rose, when asked by Rose who was Apple's competition, the CEO gave one solid answer: Google. This is the response that Tim Cook gave when asked about Samsung and Google working against Apple: "Google is the top competitor. And then, they enable many people in the hardware business, like Samsung. And Samsung is the best of the hardware companies in the Android sphere" (Cook, 2014, Cook on Apple's Competition section). I believe in fact, that Google is Apple's biggest competition. Like Cook said, Google makes the Android software, and distributes it to manufacturers. Even though Samsung makes the hardware for the phones, it is not as big as a competitor as Google. In recent years Google has entered the smartphone market, the computer, operating systems, and wearables market. Areas were Apple has always had a lead, but one which Google is gaining significant advances (Cook, 2014).
According to Moorman (2012) Apple is focused on traditional and nontraditional techniques to market its brand. The company has developed a strategy to retain customers and make them promoters of the brand in order to maintain a competitive advantage. Moorman (2012) mentions that Apple has had a three-point strategy for marketing: Empathy, focus, and impute. Apple understands its customer's needs. They focus only on the things they can do great. And finally, Apple presents its products in a high-quality, professional, and creative manner to impute quality to its customers.
In recent years, McCormack (2013) mentions that Apple has also changed the way that it markets the iPhone and iPad. Today you see every other mobile device maker advertising their products against Apple. Samsung claims that their Galaxy line of phones has been ahead of Apple's iPhone since the beginning. They display an ad full of features that Apple's iPhone does not have. Microsoft displays their voice assistive software, Cortana, as superior to Siri. In commercials, Cortana in a normal voice that makes Siri sound like a computer and not a person, talks to Siri about everything it can do that Siri can't.
McCormack (2013) goes on to say that Apple has approached their marketing in a new way. We all remember the old Mac vs. PC commercials that Apple would air. Today's ads for the iPhone and iPad are far from that. Apple uses a personal, emotional, touch with its campaigns. We see ads where the iPad and iPhone are being shown as to what can be done with the products. People are making movies, music, taking great pictures, using it across the world in education and work. Apple does not make a stand against Samsung directly, but instead it builds an emotional connection with the viewer. When I personally see the ads, I think to myself, "Wow, I really want to do this with my iPhone!" I don't stop to think if the Galaxy can do all that, or how it compares to the iPhone.
Finally, McCormack (2013) also adds that Apple has strategized let its carrier partners do the advertising for them. All four major carriers in the United States (AT&T, Verizon, T-Mobile, and Sprint) have unique ads exclusively for the iPhone. They also mention that their carriers have special plans tailored for the iPhone.
Diversity Plan
Apple (2014) in a recent survey declared that its United States employees consist of 55% White, 15% Asian, 11% Hispanic, 7% Black, 2% mixed and 9% of employees who did not disclose their race. Even though this is standard among other companies in the industry, Apple's CEO openly admitted to being dissatisfied with the results. After being criticized by shareholders about its lack of diversity within the board of directors Apple changed its charter to commit it would consider women and minorities as board candidates going forward (Chowdhry, 2014). There is a lack of diversity in tech companies though. Amit Chowdhry (2014) mentions that Apple's vast majority of employees in tech, non-tech, and leadership, consist largely of males. The same goes for other tech companies like Google, Facebook, Twitter, and Yahoo! In the past years, Apple has promoted Eddy Cue, Angela Ahrendts, Lisa Jackson and Denise YoungSmith. Former Avon CEO Andrea Jung was Apple's only female board member. In July, Sue Wagner was elected to the Apple board of directors. These members come from around the world, and are an example of Apple's effort to distinguish itself in regards to diversity (Chowdhry, 2014).
Tim Cook's open letter mentions that Apple recently pledged $100 million to President Obama's ConnectED initiative to bring cutting-edge technologies to economically disadvantaged schools. Eighty percent of the student population in the schools that will be equipped and supported are from groups currently underrepresented in the tech industry. With sponsorships such as the Human Rights Campaign, the country's largest LGBT rights organization, as well as the National Center for Women & Information Technology, Apple is encouraging young women and minorities to get involved in technology and the sciences (Cook, 2014).
References
Apple. (2014). Apple – job creation. Retrieved October 5, 2014, from https://www.apple.com/ about/job-creation/
Apple. (2014). Apple store. Retrieved October 5, 2014, from https://www.store.apple.com Apple. (2014). Inclusion inspires innovation. Retrieved October 6, 2014, from https:// www.apple.com/diversity
Apple, & Yahoo. (2014). Apple inc. Retrieved October 5, 2014, from http://finance.yahoo.com/ q?s=AAPL
Blodget, H. (2013, August 3). Apple's mission statement is making people worry that the company has gone to hell. Retrieved October 5, 2014, from http:// www.businessinsider.com/apples-new-mission-statement-2013-8#ixzz3FOXiHyef Cheng, A. (2014, April 24). Apple's retail expansion is about how it can emerge from its own shadow. Retrieved October 5, 2014, from http://marketwatch.com/behindthestorefront/ 2014/04/24
Chowdhry, A. (2014, August 13). Apple CEO Tim Cook is not satisfied with employee diversity. Retrieved October 6, 2014, from http://www.forbes.com/sites/amitchowdhry/2014/08/13/ apple-ceo-tim-cook-is-not-satisfied-with-employee-diversity/ Colt, S. (2014, September 20). Tim Cook gave his most in-depth interview. Retrieved October 6, 2014, from http://www.businessinsider.com/tim-cook-full-interview-with-charlie-rosewith-transcript-2014-9#ixzz3FOiROv2K
Kafka, P. (2010, June 7). Apple CEO Steve Jobs at D8: The full, uncut
interview. Retrieved October 5, 2014, from http://d8.allthingsd.com/20100607/steve-jobs-at-d8-the-full-uncutinterview/?mod=ATD_rss&mod=ATD_sphere McCormack, F. (2013, October 27). Apple's iPhone marketing strategy exposed. Retrieved October 6, 2014, from http://www.business2community.com/marketing/apples-iphonemarketing-strategy-exposed-0661613 Mesa, A. (n.d.). Apple history timeline. Retrieved October 5, 2014, from http:// applemuseum.bott.org/sections/history.htm
Moorman, C. (2012, July 12). Why Apple is a great marketer. Retrieved October 6, 2014, from http://www.forbes.com/sites/christinemoorman/2012/07/10/why-apple-is-a-great-marketer/
Related Topics