Apple-Advangtages and Disadvantages of Licensing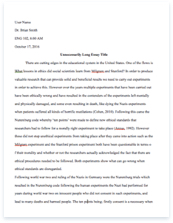 The whole doc is available only for registered users
A limited time offer! Get a custom sample essay written according to your requirements urgent 3h delivery guaranteed
Order Now
Since Apple's refusal to license its PC technology which drove the company from being two times bigger than Microsoft to the fringes of the market, now the licensing returns to haunt Apple. In 2001 Apple introduced their iPod which entirely changed the portable music players industry. The iPod became one of the most successful product launches ever, it returns back Apple in the FT500 ranking of global companies. Its shares have risen five-fold in the past two years, valuing the company at $34bn. Now the question is whether Apple will sustain the huge premiums that it earns with the iPod when the rivals begin entering the market with much lower priced products or the Macintosh scenario will be repeated. The problem of whether to license its technologies and what could be the possible outcome for the company is now crucial to Apple.
Licensing is the practice of leasing a legally protected property (such as a trademark, logo or design) to another party in conjunction with a product, service or promotion. It is based on a contractual agreement between the owner of the property known as the licensor; and a licensee – normally a manufacturer or retailer. It grants the licensee permission to use the property subject to specific terms and conditions, which may include the purpose of use, a defined territory and a defined time period. It may not involve extended relationships between firms but increasingly licensing another's firm technology is often the beginning of a form of collaboration. Agreeing to license its technology there will for sure be some advantages which Apple is going to benefit. The biggest advantage is that they will generate new revenue streams with very little involvement and almost no use of resources, simply because they will collect royalties from their licensees. Other advantages are such as: * entering new markets (consumer or geographical) which Apple couldn't reach with it's own resources and capabilities * increasing its brand presence at retail or distribution outlets * creating further brand awareness to support its core products
The reason why Apple refuses to apply the licensing approach is that there are potential threats for the company. It is my view that the biggest threat is that Apple will lose its image of "life style brand" and customers will stop recognize them as something special. Other disadvantages that could arise from licensing are: * once Apple licenses their technology, they will have little or no control over how the second party sells their product. * furthermore Apple may lose control over the manufacture and marketing of its products. * there even is a risk that the licensee may sell a similar competitive product after the license agreement expires.
Related Topics