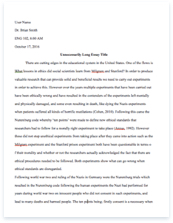 The whole doc is available only for registered users
Pages: 6
Word count: 1483
Category: Food
A limited time offer! Get a custom sample essay written according to your requirements urgent 3h delivery guaranteed
Order Now
Appetizer: An American term, describes a small portion of very flavourful food or drink used to stimulate the appetite at the beginning of the meal.
These are 3 major categories of appetizers / (Hors d' oeuvre) in case of French.
1) Pre Meal Reception: A reception is a convenient and pleasant way to allow for the varied arrival times of guest. Normally the guest is offered hors d' oeuvre and some type of beverage in a room other than the dinning room. Example: in Russia Vodka is served with Zakuska and canapés. 2) Full Reception: A meal does not follow this type of reception. It is an event in and of itself and can last on an average one and a half hours to three hours.. Although the character of the food should be in keeping with that of Hors d' oeuvre, the full reception provides a setting for greater freedom in the menu. 3) Within the Menu: Served within the framework of a meal as appetizers or starters, should be planned as part of the overall balance of the meal. The colour texture and flavours of the total menu must be considered.
INTERNATIONAL
Russian Zakuski are various preparations in the tradition of Czarist Russian. These are laid out on a table to be enjoyed by the arriving guest for an hour, before the dinner meal. Italian Antipasto means before pasta. A typical selection will include marinated mushrooms, artichoke hearts, sliced salami, smoked salmon etc. Spanish Tapas means lid. Name comes from the practice of placing a piece of bread over the wine glass to keep out the flies. Today it refers to a variety of items, including kidney beans in vinegar sauce with parsley onions, small meat balls in gravy etc English Tea Sandwiches are very traditional .They can be tiny sandwiches of shrimp paste, paper thin cucumber, tomatoes or ham. Served along side scones with jam, tea biscuits and tea cakes.
Swedish Smorgasbord means 'bread and butter table'. It includes, shrimps, pickles' meat balls, herring, and smoked reindeer. Indonesian Rijsttafel means rice table. It is done in special shops called 'Toko'. It is service of a central dish of rice surrounded by a large number of side dishes. Japanese Sushi is considered by many to be the national dish .Tiny portions of sliced raw fish placed on a mould of vinegared rice. Greek Meze is the equivalent appetizer. It includes such items as Keftedhakia (Tiny Meat Balls) Kreatopita (Triangular flaky pastry filled with ground meat) Spanockpita (Triangular flaky pastry filled with spinach and feta cheese) Tramosalata (Creamy pink cod roe paste)
The major division in categories of Hors d 'oeuvre is the temperature at which it is served (cold and hot.)
COLD HORS D'OEUVRE
1)HORS D'OEUVRE A' LA FRANCAISE: General term for hors d'oeuvre presented in small oblong dishes called Raviers. This dish is needed because the hors d 'oeuvre are usually served with a marinade sauce, relish and other accompaniments which require a spoon and fork for service and eating. Example: Raviers of marinated vegetables to stuffed cabbage rolls on tomato relish. 2)FINGER FOOD: Implies to small portion of food prepared and portioned so that they can be picked up with the fingers. 3)CRUDITES: Means food eaten raw. Vegetable often used for crudités are red , yellow, green peppers, celery stalk , summer squash, cucumbers cut into decorative rounds and served with one or more varieties of dip and dressings. 4)CANAPES: Refers to a toasted or fried rectangular slice of crust less bread also termed as crouton. Also refers to a small open face sandwich which may be topped with an endless variety of savory food items. It has four parts base, spread, body, and garnish. 5)BARQUETTES & TARTLETS: Miniature pie shells made from a short (high fat content) pie dough.
The shells are filled with a variety of filling. Range from hot finely diced mixture to cold mousse. 6)CHOUX PUFFS & CAROLINES: Choux puffs also called petit choux and Caroline are small crust made from unsweetened Chou paste. Choux puffs are shaped like little balls. Carolines are slightly elongated like miniature éclairs. 7)CHEESE: Cheese in general is a rich source for hors d'oeuvre as an ingredient, main body or by themselves. 8)CAVIAR: Caviar is the processed roe (egg) of the sturgeon fish. Caspian Sea offers the finest caviar. Three species of sturgeon harvested are Beluga, Osetra, and Sevruga. 9)SANDWICHES: Most common version of finger food. Are divided into 3 categories: a)Tea Sandwiches: Are most often closed faced, that is made with two pieces of bread. Usually eaten at tea time. The filling in these are usually very finely chopped and mixed with butter and cream cheese. b)Fancy Sandwiches: Are variations of those prepared as tea sandwiches. Filling used is almost as fine as a puree. c)Smorrebrod: Means buttered bread. This is a Danish open faced sandwich using substantial pieces of meat, fish or vegetables. They are artfully arranged on a piece of bread.
RILLETE: Popular French spread available commercially in France. It is a pork spread made by slowly stewing pork until it falls apart. The meat is then shredded by hand or machine.
HOT HORS D, OEUVRE
1)ATTEREAUX: Identically sized slices of various food items placed on a wooden or bamboo skewer, coated with a reduced sauce such as duxelle, béchamel or veloute. After chilling allows the sauce to set, bread crumb it and deep fry. 2)BARQUETTES & TARTLETS: The same method of preparation used for this item in cold hors d, oeuvre. 3)BEIGNET (FRITTER): Describes an item or mixture of ingredients dipped in a batter and deep fried. 4)BOUCHEE: Means mouth or mouthful. Similar to a miniature vol-au-vent which is a puff paste patty shell. 5)BROCHETTE: The preliminary preparation of a brochette as a hors d'oeuvre is like that of attereaux, the brochette is grilled and braised served with a compound butter or piquant sauce. 6)RISSOLE: Semicircular pocket of puff or unsweetened pastry dough filled with a finely diced mixture or occasionally forcemeat. It is deep fried.
GARNISH: Garnish can be defined as food items placed around or on top of a principal dish for adornment or relish. Classical dishes are garnished by their creator for the naming of public personalities, whether political, professional or merely a name of the establishment. The constituents of garnishes are supplied by farinaceous products, quenelles of all kinds, cock's comb, kidneys, truffles, mushrooms, plain or stuffed olives, shellfish, and bone marrow. A careful selection of garnishes that have flavour, colour and eye appeal is appreciated and it is accepted as a finished dish. There are two types of garnishes, simple and composite.
Simple garnish consists of a single element, most commonly a vegetable, braised sautéed or fried ice croutons flutes example tomato soup with croutons. Composite garnish are made from a number of ingredients varying according to the basic dish, example: chicken Maryland with corn galettes (Thick corn pancakes), bacon rashers, banana fritters, potato croquette and grilled tomatoes.
The garnishes for cold buffets for decorating cold dishes must be glazed with aspic jelly before they are arranged on the dish. After the garnish has be arranged on the dish , a final coating of aspic jelly will ensure that they become set on the dish and do not move when being carried out for service.
SUGGESTED GARNISHES
Tomato Juice:Lemon Wedges
Shellfish Cocktail:Parsley, Lemon, Boiled Egg
For Soups:Juliennes Of Vegetables, Brunoise Of Vegetables, Egg royal, Cooked Tongue, Ham, Spaghetti, Vermicelli, Croutons, Rice etc For Fish:Parsley, Lemon, Truffles, Prawns, Shrimps, Tomatoes, Grapes and banana etc For Meats
Grills:Maitre d' hotel Butter and Straw Potatoes
Stews:Dices of Turned Vegetables, Grilled Tomatoes, Mushroom, Peas, French Beans Roasts:A Salad, Orange, Greens Etc
Sandwiches:Lettuce or Watercress
Tandoori Murgh:Sliced Onions, Green Chilies, Lemon Slices
Seekh Kebab:Sliced Onions, Lemon Wedges and Green Chutney
Pulaos:Fried Cashew nuts and Fried Onions
Curries:Chopped Coriander
Masala Fish:Lemon Wedges and Coriander Leaves
Dals:Whole Red Chilies, Or Fried Onion, Coriander Leaves
TERMS WHICH FEATURE DISHES
When the featured dishes are served, they must match the build up provided by the menu description. Mention has been made of standard terms. Here is a selection which is understood the world over.
TERMSINDICATOR
Africane:Eggplants, Tomatoes and Mushrooms
Americaine:Tomatoes, Bacon and Watercress
Argenteuil:Asparagus
Bohemians:Onions, Tomatoes, Rice
Bouquetiere:Carrots, Turnips, Peas, Beans and cauliflower
Bourgeoise:Carrots, Small Onions, Lardons
Clamart:Green Peas
Conti:Lentils
Crecy:Carrots
Danoise:Cucumber
Doria:Cucumbers cooked in butter
DieppoiseShrimps, Mussels and Mushrooms
Dubbary:Cauliflower
Fiananciere:Cock's Comb, Kidneys, Mushrooms, Olives, Quennels Fleuriste:Carrots, Turnips, Peas, Beans
Florentine:Spinach
Forestiere:Mushrooms
Hongroise:Paprika
Indienne:Curry Sauce and Rice
Jardinière: Carrots, Turnips, Peas, Beans
Judic:Stuffed Tomatoes, Braised Lettuce, Chateau Potatoes
Lyonnaise:Onions
Marechale:Asperagus, Noisettes, Potato, Truffles
Maryland:Sweet Corn, Banana, Bacon, Potato Croquettes
Milanaise:Spaghetti, Han, Tongue, Mushrooms
Montmorency:Cherries
Niscoise:Tomatoes, Beans, Chateau Potatoes
Parmentiere:Potatoes
Perigueax:Foie Gras Truffles
Potugaise:Tomatoes Chateau Potatoes
Princesse:Asparagus, Artichokes, And Noisette Potatoes
Reforme:Ham, Tongue, Gherkin, Mushrooms
Rossini:Foie Gras, Truffles
Soubise:Onions
St Germaine:Green Peas
Toulousaine:Cock's Comb, Kidneys, Sweet Bread, Mushrooms, Quenelles Tourtne:Quenelles, Mushrooms, Gherkin, Brain, Fried Eggs, Crouton TyrolienneTomatoes, Onions
Vichy:Carrots
Viennoise:Lemon, Hard Boiled Egg, Olives and Anchovy
Walewska:Slices Of Lobster Tails, Truffles
Washington:Sweet Corn
Zingara:Ham, Tongue, Mushrooms, Truffles
Related Topics