Android vs Iphone: The Research On Customers Choice For Smartphones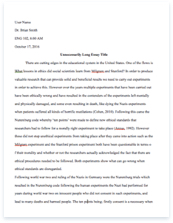 The whole doc is available only for registered users
A limited time offer! Get a custom sample essay written according to your requirements urgent 3h delivery guaranteed
Order Now
A "smart" phone was one that let you manage a calendar and e-mails.Ask anyone carrying an iPhone or Android phone these days what makes their phones brainy and they'll quickly tell you, "It's the apps".
iPhone(iOS)
iOS (previously iPhone OS) is a mobile operating system developed and distributed by Apple Inc. Originally released in 2007 for the iPhone and iPod Touch, it has been extended to support other Apple devices such as the iPad and Apple TV. Unlike Microsoft's Windows Phone (Windows CE) and Google's Android, Apple does not license iOS for installation on non-Apple hardware. iOS is derived from OS X, with which it shares the Darwin foundation. iOS is Apple's mobile version of the OS X operating system used on Apple computers. In April 2003, Jobs expressed his belief that tablet PCs and traditional PDAs were not good choices as high-demand markets for Apple to enter, despite many requests made to him that Apple create another PDA. He did believe that cell phones were going to become important devices for portable information access, and that what cell phones needed to have was excellent synchronization software. At the time, instead of focusing on a follow-up to their Newton PDA, Jobs had Apple put its energies into the iPod, and the iTunes software (which can be used to synchronize content with iPod devices). On September 7, 2005, Apple and Motorola released the ROKR E1, the first mobile phone to use iTunes.
Jobs was unhappy with the ROKR, feeling that having to compromise with a non-Apple designer (Motorola) prevented Apple from designing the phone they wanted to make. In September 2006, Apple discontinued support for the ROKR and released a version of iTunes that included references to an as-yet unknown mobile phone that could display pictures and video. On January 9, 2007 Steve Jobs announced the iPhone at the Macworld convention, receiving substantial media attention, and that it would be released later that year. On 29th of June 2007 the first iPhone was released. The biggest advantage the iPhone has over Android phones is its massive app ecosystem. It was the first major App Store, and as a result most developers will opt to build their applications for the iPhone before any device. For example, Instagram was available only on the iPhone for a very long time, and Facebook redesigned its app for the iPhone before finally upgrading the Android application.
Apple said during its last earnings presentation that it had more than 700,000 apps on the App Store. The iPhone has very deep integration with Twitter and Facebook, making it easy to post status updates to either from directly within the operating system without having to dig too deep into the customization of the app. Apple also has some iPhone-specific apps, like Passbook — which a lot of major app developers, like mobile payments company Square, have chosen to support — that removes day-to-day annoyances like carrying around gift certificates and boarding passes. It takes some time to set up and is still limited for now, but the upside is huge. Most importantly, the user experience is locked down. That means there isn't a lot of significant modification you can make to the experience, such as changing the keyboard. But for the non-tech savvy crowd or those not looking for a lot of customization, this can be a plus, because Apple does know what it's doing when it comes to user experience. You will know exactly what you are getting. Android
Android,Inc. was co-founded by Andy Rubin, Rich Miner, Nick Sears, and Chris White. Their company set out to create a smartphone OS that was, "more aware of its owner's location and preferences." Their operations were mostly concealed, with there not much known about what was being developed internally. On August 17, 2005, Google announced it had bought Android Inc. Key executives and employees transferred to Google after the acquisition, but others decided it wasn't in their best interests to work for Google.
The first thing you will notice when shopping for an Android smartphone is themassive hardware selection. The go-to options will be the Samsung Galaxy S III or the Alcatel Onetouch, depending on your situation, but there is a wide array of cheaper Android phones . In addition, Android phones are highly customizable. For example, one of the top apps on the Google Play app store is an app called SwiftKey, which modifies your Android smartphone's keyboard, making it easier to type by predicting your next word after synchronizing with your Google and Facebook accounts among others.
The possibilities of tweaking the Android ecosystem are nearly endless. You'll also find unique apps you won't find on the Apple App Store. While the converse is true for the Apple App Store because many developers consider it a first option, but realistically Apple will likely not approve a lot of the more fringe-level apps on the Google Play store: For example, SwiftKey, or apps that emulate older gaming consoles. It gives your Android smartphone a little more functionality at the cost of being more complicated. The user experience will be more varied depending on the smartphone you pick, as most major manufacturers have their own custom skin on the device. That being said, because of the massive number of phones and proliferation of technology, apps likely won't come to Android devices first if they aren't launching at the same time on the Apple App Store. It will also take some time to learn your way around an Android smartphone, because of how deep the customization options are.
Related Topics