Analysis of Mrs. Warren's Profession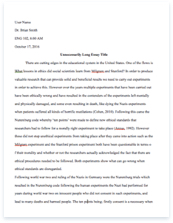 The whole doc is available only for registered users
A limited time offer! Get a custom sample essay written according to your requirements urgent 3h delivery guaranteed
Order Now
Mrs. Warrens Profession is one of the most famous masterpieces written by Bernard Shaw. This play certainly brought a new wave of social criticism, especially on the societys unfair stereotypes and social roles on women. In this paper, several aspects of Mrs. Warrens Profession will be introduced the author, the synopsis, the social background, and the ideologies conveyed.George Bernard Shaws (1856-1950) famous works include Mrs. Warrens Profession (1893), Man and Superman (1903), Major Barbara (1905), and Pygmalion (1912). His success as a playwright made him a literary celebrity, and he used his publicity to advocate social ideology therefore, Shaws dramas were considered as dramas of ideas, which characters point of views justify their social positions. The plot of this play was rather straightforward. Vivie Warren, an educated woman just graduated from the University of Cambridge, meets a friend of Mrs. Warrens, Praed at her home. Mrs. Warren later arrives with her business partner George Crofts, who attempts to marry Vivie despite of their age differences. However, Vivie is in love with Frank Gardner, who is actually her half-brother. At first, Vivie accepts Mrs. Warrens explanation about her profession, but before long she finds out that Mrs. Warren is actually still in this business, and thus decides to break up their relationship. Vivie takes a job offer in the city, dumps Frank Gardner, and vows that she will never get married.
Despite the straightforward plot, the message of this play is rather strong, perhaps too strong for the people at that time. Mrs. Warrens Profession served as a social criticism of the society of the time. Its written in 1893, when the Industrial Revolution and scientific discoveries changed the social roles and peoples view on men and women. In the 19th century, women suffered strong gender stereotypes, and the most absurd stereotype, which is also what this play focuses on, might just be that men were supposed to be sexual while women were not. The worst part for women was probably the limitation on employment. Since women were supposed to be more domestic than men, they didnt have much chance to receive higher education or professional trainings therefore, prostitution became the most popular profession for women in lower social status at the time. Shaw effectively conveys his ideologies through the characters, and this paragraph will focus on the comparison between Mrs. Warren and Vivie. The contrast between Mrs. Warren and Vivie is as strong as polar opposites.
Mrs. Warren used to be a poor and honest proletariat person until she got financial problems and started to be a prostitute. Her life is the model of womens situation at the time they lived under gender stereotypes, and if not being a prostitute, most women had no power to change their social status and get rid of poverty. On the contrary, through Vivie, who has a higher social status, the author effectively depicts a well-educated persons judgments on people like Mrs. Warren by conversations, in which the controversy about prostitution, along with the authors criticism of capitalism and other problems in the 19th century society, are clearly demonstrated. Overall, this play vividly depicts the social and moral values of the 19th century society, and also successfully conveyed the authors ideologies. Therefore, theres no denying that Mrs. Warrens Profession is well-deserved its reputation as one of the most prominent plays in the world.
Related Topics