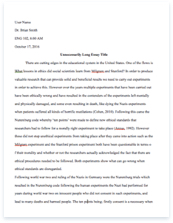 The whole doc is available only for registered users
A limited time offer! Get a custom sample essay written according to your requirements urgent 3h delivery guaranteed
Order Now
The largest retail entertainment chain in Britain is HMV of its kind. What that mean is HMV is the leader in retail entertainment in Britain with over 150 retail stores within the country and more than 600 stores worldwide. Employing more than 13000 people it makes nearly 2 billion of revenue each year. HMV mainly specialises on music CDs and DVDs, books, games, gadgets, video games, movies, technology, fashion, magazine etc. Presently HMV is one of the largest retailers of music within UK and this achievement of theirs only seems to grow larger. Being awarded the best entertainment retailer of the year 2009 the business only seems to grow larger and larger every day.
In this world of technology and scientific improvement every day, a company like HMV faces many difficulties like making changes to their company according to the technological changes in the outside world, illegal music downloading, keeping up with the employees' relationship etc. But to be a big company they will always have to deal with these difficulties.
The report here is for the company HMV based in London and its branches worldwide. This report mainly presents the present condition of the company, its difficulties, and ways to eradicate these difficulties, company goals and how to achieve these goals. Basically it is a marketing report that reflects the marketing conditions, improvement required and how to carry on going forward.
WHERE ARE WE?
This is the part where one would focus on before heading to any other parts to ensure the steps taken will bring positive impact within a company. As known HMV are one of the biggest retailers of entertainment within Britain and some other countries outside Britain for e.g. Canada, Ireland, and Singapore etc. But in this world of globalization one can never be ensured of its future status in the market. There is loads of competition going on in each of the business sectors, so a company like HMV which is already in a pole position should always make researches and find out new and good ways to always remain on top. There are WEAKNESSES of each and every company along with STRENGTHS. So a company should look out for strengths and improve on them as required and find out weaknesses and try to get hold of them or more simply try to have no weaknesses at all.
The strength and weaknesses are the INTERNAL FACTORS that a company needs to look after. Similarly there are some EXTERNAL FACTORS to look after to make sure of current situation of the company or to know "where are we?" The external factors are OPPORTUNITIES and THREATS. The opportunities are mainly the places where we can apply our strengths on. The can be opening new stores on different places, selling new different products, acquiring companies etc. As the opportunities are to be always looked after there are lots of threats as well which one need to look after. The threats mainly come from the weaknesses of a company, globalization which might also bring opportunities, competition etc.
Over here is the SWOT report for HMV.
STRENGTHS
Holding good position in market
Varieties of products for customers
Reasonable Prices
Expansion of e-business
Many outlets countrywide
Business outside country
Expansion of stores every time
Good relation with customers
WEAKNESSES
Global market is small
Prices may be reasonable but not affordable by low economic groups
Many products are not exclusive of HMV
Product cover is not exclusive of HMV
E-business not very competitive
OPPORTUNITIES
Globalization leading to global market opportunities
Opportunities of opening stores in new places within and outside country
Including new products
Making exclusive products
Improving in E-business
THREATS
Globalization leading to greater competition
Many other companies coming every time
Illegal music download leading to low music sales
The company may be the largest entertainment retailer in the UK but it needs to carry on making changes and look out for its weaknesses and their remedies to go reach even higher. There should always be researches to open new stores and expand business all over the world.
The marketing environment at the present situation is very competitive. Companies like Apple with iTunes store, Amazon with lots of music, movies, games and every other product that HMV sells, and many other international companies making way to UK for their business, HMV need to stand out from each one of them to continue making good business. For this they might need to make some minor as well as some major changes within company to keep on attracting customers. Lots of people have now started buying music and movies through internet via iTunes store and Amazon stores because they are very easy and less time consuming ever. HMV is facing competition from these and many other companies on its business. These companies are making it much easier for customers to shop from home and save time. HMV also has its online market but it is not as strong as the others.
One reason behind it may be not going global. HMV is always trying to attract customers to their physical stores rather than the internet stores making it more interesting to the customers to shop. But this might not always be the case. Some customers may not have time to go for interesting shopping in this very busy world. So not losing its focus on physical stores it also needs to look forward to competition in the virtual internet world and continue its growths over there as well. The another competition HMV is facing is the global business, as it is not so good outside UK, Canada, Ireland and some other countries it might face the difficulties of not having share in the international market. This might also lead to the company having low profile overall and big companies like Apple, Amazon, Wal-Mart etc overtaking its business even from UK where it basically operates as people will start believing that the international sellers have affordable price and better products.
WHERE DO WE WANT TO BE?
HMV is one of the biggest company in any business and a biggest retailer in entertainment business within the country. Being that doesn't necessarily mean that there is no way to progress and there are no further achievements to be made. Reaching every higher point brings lots of more difficulties. HMV shouldn't be sitting behind and watching how it is doing in the present business but should be looking forward to make more business, extend business to further level and make more profit every year. For that to come true the company should make SMART goals and go forward positively to achieve those goals.
The goals set should be SMART meaning SIGNIFICANT, MEASURABLE, AGREED-UPON, REALISTIC, and TIME-BOUND. Renowned American philanthropist Elbert Hubbard said, "Many people fail in life, not for lack of ability or brains or even courage, but simply because they have never organised their energies around a goal." Taking the broader concept, one fails of many reason but the most important part one fails to take care is organise the goal and put full forces on achieving that goal.
The goal here for HMV is to be on top of the world and not only on this country. GLOBALIZATION is one of the most important factors that are taking companies to the point where they would have never reached if there was no globalization. Organizations like HSBC, McDonalds, Apple, Amazon, eBay, etc operate their business worldwide and make the maximum profit. For company like HMV, which specialises on music, movies and entertainment products it is very important to penetrate through the global world. It's not true that HMV is not trying, but it should go rapidly now and set goal to REACH ON THE TOP OF ENTERTAINMENT PROVIDER IN WORLD. Its major competitors are already reaching places where HMV is not. Places like China, India, and America where the economy of the world is should be the next targets and HMV should go quickly to those countries to achieve their goal. It's no time to sit back or go slowly. It's the time to make a move now and make a move in a rapid way.
The goal set here is very special by the reason that it is very important step forward for the company. Sitting back at this time might result to lack of good profile of the company in front of major competitors and this goal may not prove right at any time later. This is very SIGNIFICANT, reason being it brings company to the global market and HMV can compete with other companies and share the place in the global market for entertainment related products. It is MEASURABLE as well because HMV can see what is happening when going into the global market. There is lots of technology to measure the progress and the company can compare its past records with the new records and make decisions accordingly. The next thing will be to go forward with everyone having a positive agreement on this matter. All the stakeholders will be happy to know that their company is taking its business to outer world. So this goal will also be AGREED-UPON by all the stakeholders of the company. The goal is REALISTIC as well. As HMV is the leader in entertainment within the country it is right time to penetrate through the global world.
There is enough funds now to carry on and open stores on other countries outside UK. Another reason is that HMV is a entertainment retailer, and everyone around the world wants entertainment products, it will prove to be a very good idea and HMV should start making good business all around the world in no time. It is already started some stores in some places outside the UK so the idea should not be lot of a headache and unachievable for the company. This goal should be TIME BOUND. It is the point where company needs to take care of. Taking too much time and making no profit will lead to loss and lack of support of others within a company. The progress should be measured every time and company should make target of reaching to one point at certain time and going further. The company will have to start from one country first, the best would be USA where there is lots of opportunity, and get the businesses going in no longer than 1 year. It will certainly take time for building new stores but that should not stuck in middle and should go forward quickly.
So at about 5 years time, the company should have good numbers of stores worldwide and the business should reach the global position.
HOW WILL WE GET THERE?
Setting goals is easier but attaining them might prove much harder than expected. For attaining the goals of reaching to top of the world as a global business HMV will need to make proper plans for market penetration and market development along with developing business. The strategies are very important and should prove right in order to progress.
In the marketing world today, SEGMENTATION is treated as old stuff and doesn't work. Because of so many misconceptions and SEGMENTATION FAILURES, everyone is left with no more than making surveys and collecting statistics, searching textbook rhetoric, and wasting money on market research. But it's not always true. Creating a working segmentation requires a new approach for that old concept. Furthermore doing it well can revolutionise a market, here global market and manage huge growth.
Market segmentation is very important over here. As HMV is a company dealing with entertainment, it needs to focus on a market where lots of customers are interested in entertainment. For e.g. a store can be opened on New York which might relatively cost more but there will be the sales as expected because there are many people earning lots of money and they focus on entertainment. HMV need to go through these big markets and penetrate these markets with a planned and looked after segmentation. Places like bigger cities in America, India, Australia, and South Africa should be targeted because there is a big market over there and entertainment business can be great over there once we plan how to penetrate the market carefully. As HMV is a big company in UK, many tourists coming to this place have an idea of what HMV is, so it should not be a problem for HMV to slowly penetrate the foreign market. So over here the segmentation is to go through bigger cities and create own space over there and attain the target of gaining market share over there.
It's not that easy though. As bigger companies like Apple, Amazon.com, Buy.com, Play.com are doing good business via their internet business, it might be a good chance to penetrate that market for HMV by opening physical stores on that market. HMV should not leave online business though, and make it even competitive, to share money spent by lazy customers over internet.
PROPOSAL FOR 7P'S
The 7Ps in marketing are as follows:
Product
Price(s)
Promotion
Place
Process
Physical Evidence
People
PRODUCT: Product refers to what we sell to customers. The product must be something that provides values to the customer. Over here HMV should look to go forward to the global market with the products that are already being sold. The main products for the business are Music Products, Movies, Gadgets, Games, etc, mainly the entertainment products. HMV needs to add more entertainment products and services gradually and improve on the products that are already there. The focus should be on high selling products like Music CDs, Games and Movies DVDs and Blu-Rays, Books and Electronic products for entertainment like TVs, DVD and Blu-Ray Players, Music Players, Game Consoles etc.
PRICE: Price should be competitive in the market and should bring profit to the company. HMV should also look forward to opening sales and discounts in the beginning of opening stores and other seasonal offerings like Christmas, Summer etc offerings and discounts should be the marketing strategy of company while going on a new market. The prices should be not too low that customers think it's not qualitative and not too high that their budget can't buy it. It should be competitive within the market.
PROMOTION: Promotion is mainly letting people know what the company has to offer and how good is it for the customer and how will it help customer rather than just giving the features of particular products. Promotions can be made through advertisement on Medias, in store promotions such as offerings and discounts, person to person communication etc. It is very important for the company opening business in new market. Because communication matters, promotions are very important.
PLACE: It refers to the place where it is located, where people can buy products and how products reach there. Identifying a good place brings good business and its opposite brings the loss to the company. It's a bit strategic decision to choose the place. For a company like HMV it's better to choose a heavily crowded place where people come for shopping. Other place will be internet, so keeping it wide open, easy as it should be and large coverage is important.
PROCESS: It refers to the methods and process of serving the customers and is hence essential to have a good knowhow on whether the services are helpful to the customers, whether they are provided in time, whether the customers are informed in hand about the services and many such things. HMV needs to follow its process over here over there in new places as well because the market is somehow similar over there as well.
PHYSICAL EVIDENCE: The Company is dealing with lots of physical evidence in store over here, so it is important to carry on giving physical evidence to the customers about the products. Physical evidence can be giving people hands on to electronic devices, letting customers try before they buy on certain products, making use of brochures and catalogues etc.
PEOPLE: People refer to customer, employees, management team and everyone else that is involved in the whole process of business. It is important for the company to have good customer services to ensure customers are always doing business with them. It is the same with employees, it is essential to keep employees motivated through different processes. And keep the management team active all the time and get maximum out of everyone.
HOW WELL DID WE DO?
As the business is continuously measuring the performance of global business after going there, it's the matter of knowing either the company is going on the right way. It is very important to know what's going on, what needs improvement and how to go to another step forward in achieving goals set.
As going international the company is making use of many available opportunities outside the country and making huge profit. In the first part it becomes always hard because of so much spending made for opening new stores but the sales on those areas should prove worthy. It's always important though to keep the customers satisfied and employees motivated to attain the desired objective and goal.
All the measures of promotions should be used to let people on that place know that HMV is finally in their home town. As being a popular retailer in UK and some other countries, the new idea of going global will prove great for the company as long as all the precautions are taken. It's always hard to penetrate the new market but as long as all the strategies are working and the culture in the new place is considered it shouldn't be that hard to get going and make good market share over there and globally.
Finally after following all our major strategies HMV should be the leader in entertainment retailers in the world.
REFERENCES:
Anand, N. & Nicholson, N. (2001), _Change: How to Adapt and Transform the Business (Decision Makers)_. London: Thomas Learning. Pp. 46, 71, 99.
Kotler, P. (1999), _Marketing Management, International Students._ Harlow: Pearson Education. Pp. 31-39, 44-56
Crouch, S. & Housden, M. (2003), _Marketing Research for Managers_. Butterworth Heinemann. Pp. 201-222
Lancaster, G. (2001). _Marketing Management_ _3rd Edition_. Mc-Graw Hill. Pp. 34-46
Dibb, S. (2005). _Marketing: concepts and strategies_. Houghton Mifflin. Pp. 10-12
Behera, M. (2008), _The 7Ps of Marketing Mix._ [Online] Available at: http://ezinearticles.com/?The-7Ps-of-Marketing-Mix&id=1486721; Accessed on [16th Dec 2010]
Unknown (2010), _Marketing in Changing Times_. [Online] Available at: http://www.scribd.com/doc/3497149/Monitor-Making-Segmentation-Work; Accessed on [15th Dec 2010]
Related Topics