An Analysis of Raw by Scott Monk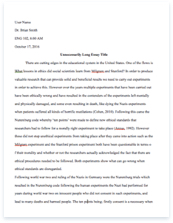 The whole doc is available only for registered users
A limited time offer! Get a custom sample essay written according to your requirements urgent 3h delivery guaranteed
Order Now
Institutions can have positive and negative effects that can alter an individual's perceptions, judgment and values, as shown in the Book raw by scott monk, the yetta prison poem and the 'reliving the Horror'. The way they are treated in the institutions may either change them into a better person or have great consequences that may effect the individual for the rest of their life.
You see positive changes in The novel "Raw" written by Scott Monk and the yetta prison by lmlmslkdm, Raw by scott monk is simple in style but introduces interesting and an acceptable insight to the concept of "the institution and the individual experience".In the book Raw you see the positive effects, at the beginning of the book brett is distant and thinks the world is against him, He doesn't feel that the farm can change him, On arrival Brett meets the caretaker Sam, who is symbolized not only as a role model but also the cause of Brett's positive change along with Josh. Sam respects each individual equally and believes everybody deserves a second chance, but Brett, at the beginning does not tolerate anyone, especially people with authority – "they are the enemy, and you never get friendly with the enemy". This demonstrates Brett's attitudes and protest to the institution.
As a caretaker, Sam reiterates to Brett at the beginning, "just remember, Brett: only you can change your life". This meaning that only Brett has the power to change He has to want to change within himself without the help from others. Yetta prison is also another example of an institution that has positively effected the individuals through its way of rehabilitating.
Related Topics