An amazing phenomenon of nature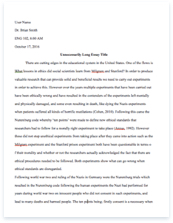 The whole doc is available only for registered users
Pages: 3
Word count: 673
Category: Volcano
A limited time offer! Get a custom sample essay written according to your requirements urgent 3h delivery guaranteed
Order Now
Volcanoes are amazing features and the eruptions are extraordinary to see. That being said, when a volcano erupts people should get to a safe distance away from the volcano as soon as possible. At the end of October to early November 2015, Mount Rinjani erupted, catapulting volcanic bombs and generating an ash cloud thousands of meters high. Mount Rinjani and its satellites form the Mount Rinjani National Park in Indonesia. Despite being a very active volcano, its breathtaking views make it extremely popular with tourists. Over 1,000 tourists were in the vicinity of the volcano when it unexpectedly erupted in late September 2016, trapping hundreds (Klemetti, 2017). Scientists monitor volcanoes through several types of observations (earthquakes, ground deformation and volcanic gas), but it is still extremely difficult to say whether a volcano will erupt, and when.
Satellite, airborne, and ground-based remote sensing are increasingly vital tools for monitoring active or potentially active volcanoes, and assessing their likely impact (Pyle et al., 2013). Thermal remote sensing is currently an emerging technique for monitoring active volcanoes around the world (Mia et al., 2017). The thermal infrared bands present on many satellite sensors have been widely used for the monitoring of volcanic ash plumes and thermally anomalous volcanic phenomena on the ground.
Research Question
Can thermal imagery be used to monitor pre-eruptive volcano heat signatures in order to provide a more precise eruption potential?
Significance
Many people around the world live on dangerous volcanoes due to the rich volcanic soil. They are willing to take high-risk gambles for one of the basic human needs, food. In some places, it is extremely difficult to maintain observations on volcanoes due to the harsh weather and their remote locations. Satellites permit the observation of volcanoes that are remote or difficult to access and allow information retrieval from ongoing eruptive activity for which field data collection is too hazardous. Being able to detect pre-eruptive volcanic activity can be used as a warning system to help evacuate personnel and save lives.
Hypothesis
I hypothesize that pre-eruptive volcano heat signatures can be used to better predict the eruption potential of volcanoes globally.
Data Set
The remote sensing data set that the papers I read used the Thermal Infrared Sensors (TIRS) located on the Landsat-8 satellite. The TIRS detects thermal emissions from Earth's surface in two separate bands: 10.6 – 11.19 μm and 11.50-12.51 μm, bands 10 and 11 respectively (Blackett, 2014). In the thermal bands, dark pixels represent cool temperatures and light pixels represent hot temperatures. According to USGS Landsat Missions, band 11 is significantly more contaminated by stray light than band 10 and it is recommended that users refrain from using band 11 data in quantitative analysis. Given the recommendation from USGS Landsat Missions, TIRS band 10 was used to test my hypothesis.
Methods
Several acquisition dates were used in this study, which included two dates ahead of the 2015 eruption of Mount Rinjani and one during the eruption (22 September 2015, 08 October 2015, and 24 October 2015 respectively). The full level-1 GeoTIFF Data product was downloaded for all images from GloVis and were selected based off of a limited cloud cover of 0 – 20 percent. Once the images were downloaded, I loaded the 22 September 2015 image file into ENVI 5.4 via the MTL.txt file associated with the image. After the image loaded, I conducted a radiometric calibration on thermal band 10 with a calibration type of brightness temperature. I used brightness temperature as a representative of surface temperature of the volcanic region. The new thermal brightness image will automatically load and will be displayed as a layer on the left-hand side of the screen. I right-clicked the new brightness layer and selected "new raster color slice" from the list and applied it to band 10 again. After selecting the color gradient that I liked, I repeated this process for the 08 October 2015 and 24 October 2015 images (figures 1, 2, and 3 respectively). 
Related Topics