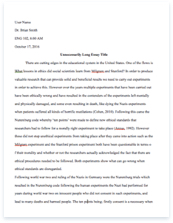 The whole doc is available only for registered users
Pages: 3
Word count: 728
Category: Milk
A limited time offer! Get a custom sample essay written according to your requirements urgent 3h delivery guaranteed
Order Now
"Kaise sumjhaoon tumhe ki yeh Mera Pehla Pehla Pyaar (MP3)hai". A billion page thesis, a never ending lecture, a review limited to 7500 characters and of course a silence till eternity can never explain my love for –AMUL BUTTER. Kaise sumjhaoon tumhe ki yeh AMUL BUTTER Mera Pehla Pehla Pyaar Hai. It was my Love at First Sight (Oops Sorry First Bite) and that's the one for lasts. They say that we don't have memories beyond the age of Five, ie, if asked we can't tell anything about our childhood might be until when we were five odd yrs. old (for some it could be three..please no arguments on this).
Very unfortunately, I don't remember the first bite of Amul Butter I had, but yes as they say in Hindi "Jabse Hosh Samhala Hai" (ever since I have gained consciousness), there has been one person always with me on my Breakfast table at least (if not lunch and dinner) – THE UTTERLY BUTTERLY DELICIOUS – AMUL BUTTER. Whether it be the sumptuous Parathas my mother made and makes and my wife makes (if I don't mention hers then you know what – neither will I get the parathas in future nor the butter), the Omelettes, Sandwiches or it be just the Toast Butter Jam there was always one person with me on the table whose company I savoured and that was by now you can Guess what. My wife can desert me on the Breakfast table but not AMUL BUTTER or is it the other way around I can desert…(ssshhhhhhhhhhhh…don't tell her).
PRICE: Why do I begin with price? Because its priceless and whatever be the price it will still be eaten the same way. Any way with increasing prices I see it at Rs 90.00 odd though you can get it at the Amul Franchisee "GOPALA" at Rs 5.00 less without the cardboard box and only Butter paper wrapping. TASTE: For whatever reason one may say but the childhood tastes we develop never change. I have travelled to various parts of the world but the taste of Amul Butter – "IT'S DIFFERENT". The salty tinge to the taste (which is very much Indian) separates it from ordinary mortals. I may not be wrong is saying that this is its USP. It's with that childhood taste bud I have developed, that I can with a blindfold say from all Butters "…WAH AMUL – TASTE TUBE BABY".
Talking about taste buds, my three year old son enjoys Amul Butter more than I do. It's not that depending on availability we have not purchased others. For more Technicalities on this sumptuous Butter exported worldwide please read below: PACKING: It comes packed in a cardboard box with a Butter paper wrapping inside in weights of 100 gms. and 500 gms and cubes (which we generally get in flights and hotels, etc.). Thanks to MAD on POGOTV we now have various utilities of this cardboard box and Butter paper. The cardboard box may not be the best packing looking into the Indian weather conditions but that's economically and ecologically correct. So this packing after a shopping always comes free with the dialogue " Pehle Butter nikal ke fridge mein rakh do (Put the Butter first in the fridge)." · COMIG SOON: Amul Butter in Tub Packs – The very first of its kind. I am not sure how eco-friendly and economical this would be. The cardboard boxes may have been better option looking into the recycling factor.
But with Indians (housewives) always coming up with unique utilities of this tub, do we all mind the ultimate cost? Also, once again thanks to MAD that now even children can. COMPOSISTION: Amul Pasteurised (Heated food in order to kill harmful microorganisms )Butter – AMUL BUTTER is made from Butter, Common Salt, permitted natural colour- Annatto. Milk Fat 80% / Moisture 16% / Salt 2.5% / Curd 0.8% Calorific Value: Is it for the calorie conscious? Statutory Warning for (the Diabetics and) all – DON'T WORRY BE HAPPY AFTER ALL HEALTH IS NOT EVERYTHING IN LIFE but – don't sacrifice on this butter just walk a mile more. ONLYYYYYYYYYYYYYYY – 720 kcal./100g After all It's the Health that Mealth in your mouth. Special Features: Made from fresh cream by modern continuous butter making machines. Marketed in India since four decades.
Related Topics