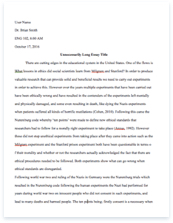 The whole doc is available only for registered users
A limited time offer! Get a custom sample essay written according to your requirements urgent 3h delivery guaranteed
Order Now
Today social media has become one of the most important parts of people's lives. The word social in its name can be considered deceiving. Has social networking really made us more social? Or has it made us alone together? Social networking sites such as Facebook, Instagram and twitter are all used as getaways, whether it be at a party, a business meeting or even at home. Social networking can be used as a way to keep in contact with family and friends, but it is taken to a greater level to where this is being used more than face to face interaction.
Social media has even changed the meaning of friends; a friend is no longer the kid that we've been close to since grade school. A friend is now one of a thousand strangers on our social media friend list. Simone Back, a woman who resided in Brighton, UK, posted a status that announced her thoughts of committing suicide; instead of contacting her and being a "friend" as they are titled, her Facebook companions argued with each other on whether she would actually do it or not. These situations are examples of our dehumanization. Along with a faster way to getting in contact with each other, social media is also gradually stopping us from having actual face to face human interaction. Social networking is giving us a poor mimic of the real world; for example there are websites such as WeeWorld.com, Meez.com in which people use animated versions of their selves to meet and socialize with other people.
There are also dating sites such as Match.com where people can meet a variety of singles and eventually date them. Soon there will be no desire for a bar or speed dating when an individual can simply meet a single on a website in the comfort of their own home. However that can't be too amazing considering a person will never know exactly who they are talking to or if the person is who they say they are. Relationships are big parts of social media's dehumanization. People rely on technology to build relationships; they are surrounded by many different people every day but somehow they rather associate online rather than in person. They'd much rather avoid an attractive person on the street but if they were to see them online it would be more likely that a conversation would be started. I know people who are glued to their phones; constantly checking or updating their social networks. They are more attached to their phone rather than actually paying attention to what's going on around them.
If we socialize with the people around us, it can lead to building skills such as public speaking, and professionalism. However if we prefer to speak over social media or email, we wouldn't build a personal relationship and physically interact with the person on the other side; therefore we wouldn't be gaining any kind of skills. There is a great difference between interacting online and face to face interaction. Although it may be great to be able to edit the things we say, as they we do so online, nothing can compare to an actual face to face conversation because editing our thoughts will not lead us to say what they actually felt; this is because in most social media sites there is only the option of typing and that gives us more time to think about what we say.
In the sites that do have the option of seeing the person, the interactions are not as effective because there is no eye to eye contact and the timing isn't exact. According to Ana Nogales in Family Secrets, we often forget how important body language, voice inflection and the simple act of eye contact is to a human being. There are indeed networks such as Skype and Oovoo that allow body language to be seen and the voice to be heard, however as Ana said "is eye contact as palpable on a screen as it is in person?" . An individual's attention is very difficult to with-hold online as opposed to sitting at a table with the person and having an actual conversation.
Social networking is even becoming a primary way for people to get jobs. Max Miller from the "True Blue Banner" writes …This mindset has corrupted the innocuous premise of social media. Suddenly it is not silly to worry about how many followers your friend has on Twitter when that kind of attention could mean he or she might gain a high-paying job. And being off the grid completely has become almost unthinkable. To succeed professionally, one is expected to maintain a healthy social media presence while still warding off the dangers of drunken snapshots or uncouth friends. This is absolutely correct; according to Jacquelyn Smith a Forbes list writer, social media is a key player in the job process today. Our social media page is a reflection of who we are or who we want to be therefore that is a "go to" place for employers. There are even sites like linkup.com where you can post your resume and hear from a number of different jobs. This might sound great, but it is still taking away from the actual experience of a job search.
The employer would not fully know who they are interviewing/hiring; they will see no body language, eye contact or even hand gestures. A lot can be told about a person by the way they present themselves and employers don't have the opportunity to see that online. This will also cause some confusion for older jobs seekers being that they are not as advanced in technology. It is sad that if an individual does not have a social media account they are viewed as an outcast, it shows how technology is becoming a more dominant form of communication. In conclusion, social media is slowly but surely becoming the primary source of communication. However that is harmful to our society because then there will rarely be face to face interactions. Most people will sit at their computer desks all day and that is not only bad for their sanity but for their health too.
Natural news says Researchers at California State University Dominguez Hills found middle school students who were asked to study for 15 minutes could only go two or three minutes without checking Facebook or sending a text message (Max Miller). These students, in addition, did badly on the exams they studied for. Social media is getting out of hand when it begins to affect education and when parents are entirely too caught up with their news feed to pay attention to their children. The best way for people to reduce social isolation is to have days or weeks where they do not use social networks. They could have family days and days where they only use their phones to call their family or friends and they actually go out and do something productive together. It is not too late to go back to the society we use to have where technology was just another way to communicate with others and not the primary way to contact others. We can limit our time on our phones and computers and that would help change the problem at hand. It is better to be viewed as odd for not having or rarely using social media than to be connected but alone.
Work Cited
Huff, Ethan A. "Social Networking Leads to Isolation, Not More Connections, Say Academics. Natural News. N.p., 27 Jan. 2011. Web. 31 July 2014. Miller, Max. "Technology Obsession Creates Isolation from Society. The Blue Banner. N.p., n.d. Web. 02 Aug. 2014.
Nogales, Ana. "Facebook versus Face-to-Face." Psychology Today: Health, Help, Happiness + Find a Therapist. N.p., 13 Oct. 2010. Web. 30 July 2014.
Related Topics