Air Pollution in the Philippines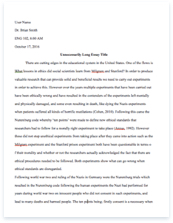 The whole doc is available only for registered users
A limited time offer! Get a custom sample essay written according to your requirements urgent 3h delivery guaranteed
Order Now
Air pollution is a common and frequent problem nowadays. When you are on your way to work, you pass by your neighbors' backyard where he is currently burning their garbage from yesterday, then you come across a smoke-belching public utility vehicle, then a guy beside you lighted a cigarette and started suffocating you with second-hand smoke. You cannot always depend on your handkerchief on covering your nose and mouth to prevent these air pollutants from entering your lungs. That is why in the Philippines, Local Government Units and Non-local Government Organizations together act to resolve air pollution. We all know about the smoking ban and the anti-smoke belching. But how about the large scale air pollution contributors? These are industries with operations that involve process that emits hazardous gases such фas but not limited to NOx, SOx, COx, and CFCs in high quantity. The Department of Natural Resources mandated an air pollution policy in 1999 called the Philippine Clean Air Act under RA 8749 and its Implementing Rules and Regulations which obliges industries that emits air pollutants to be responsible on regulating their emissions.
A Permit to Operate should be applied by industries and establishments where the operation involves air pollutant emissions. The permit will require them to submit stack analysis periodically to assure their compliance with the Clean Air Act. Non compliance might cause closure of the operation. The operation is also discussed on the Self Monitoring Report which is submitted to the DENR EMB Regional Offices. These permits and reports were checked by an EMB Representative during surprise visits. Non availability of these permits and reports during the surprise visits will cause the issuance of notice of violation. Refusal to entertain surprise visits of EMB representatives is another ground for violation. So if you ever come across suffocating situations, literally, you know what to do. We have LGUs to send your complain to. And if you happen to be the antagonist, the polluter that is, you have Triple I to assist you in doing what is right and implementing the right measures therewith preventing the headaches of violation. Water, water everywhere, and much of it polluted
By Kristine L. Alave
Philippine Daily Inquirer
5:32 am | Wednesday, March 21st, 2012
MANILA, Philippines—Filipinos have more than enough of water to drown in but, alas, not a drop for drinking in some areas. The reason: Much of it is polluted, or simply, the Philippines does not have the infrastructure to impound, treat and distribute it to households, according to an official of the Department of Environment and Natural Resources (DENR). Vicente Tuddao Jr., the executive director of the DENR's River Basin Control Office, on Tuesday said Filipinos have so much water around them thanks to an abundant groundwater supply, various inland water bodies and regular rains. But it is not being used in the most efficient manner. At a press briefing to mark World Water Day on Thursday, Tuddao said the Philippines had 160 billion liters of water available but only 28 percent of that was being used by Filipinos for domestic purposes. The rest is unfit for drinking and is used for agricultural and industrial purposes. "We are still at the lower end compared to other Asians. There is a lot of surplus. But our water is polluted," Tuddao said. Water rationing
Water pollution is a serious problem in urban areas nationwide, depriving city residents of the precious resource, according to Tuddao. Metro Manila, for instance, can boast of several bodies of water but none of these supplies the city with potable water. "Laguna Lake and Pasig River are polluted. Can we use that? Here in Metro Manila, we are still polluting our rivers," Tuddao said. He said the metropolis, which depends on river basins in Central Luzon for its water supply, had to implement rationing in some areas during the summer months. Make use of floodwaters
Tuddao also said the Philippines was not taking advantage of its floodwaters for lack of infrastructure to save this resource. He noted that other countries, like Singapore, were catching floodwaters in underground cisterns to be used during the dry season for agricultural and industrial purposes. Compared to other countries, the Philippines is in a unique position when it comes to its abundant water resources, according to the United Nations. By 2025, 1.8 billion people will be living in countries or regions gripped by water scarcity and two-thirds of the world's population could be facing a possible water shortage, the UN said. The United Nations said South Asia, East Asia and the Middle East were already close to using up their water resources. Giant water drop
To celebrate World Water Day on Thursday, personnel from the DENR and other government agencies will assemble and form themselves into the shape of a giant water drop in front of Quirino Grandstand in Manila. This would be an attempt to set a record as the world's largest water drop formation, with hundreds of participants expected to attend, Tuddao said. Environment Secretary Ramon Paje said this year's activities would focus on increasing awareness to conserve water resources "not only because we need water to drink, bathe in and wash our clothes, but also because it is an important component of the food that we eat." Food supply chain
"Water is very much incorporated in the food supply chain, whether in irrigation, fisheries or in producing feeds for our livestock," Paje said. According to Tuddao, the Philippines' river basins can sufficiently irrigate its crop lands. However, the country needs infrastructure, such as reservoirs and irrigation systems, to make sure water goes to the farmlands with little waste. He compared the Cagayan Valley river system to the Mekong Delta, that fertile area in Cambodia and Vietnam where rice is grown, but it needs to be rehabilitated. Some tributaries of the river system, which feeds into 2.5 million hectares of farmland, are polluted and heavily silted. This results in water wastage and floods during the rainy season, Tuddao said. The causes and effects of air, water and land pollution
Pollution has become the major problem during the past few decades. Even though some pollution across the whole world is caused by the forces of nature such as animal waste, animal release of gases, and volcanic eruptions, the majority comes from everyday human activities and technology. People across the globe have been facing a number of health problems due to the pollution of land, water and air. These harmful actions have changed Earth, and they continue to do so today. What are the causes of these pollutions and their effects? Air pollution has been a problem throughout history. Air pollution includes all contaminants found in the atmosphere. These dangerous substances can be either in the form of gases or particles. Air pollution can be found both outdoors and indoors. Pollutants can be trapped inside buildings, causing indoor pollution that lasts for a long time. The causes of this problem include the combustion of fuel in urban areas. For example the power plants, exhaust fumes of vehicles and airplanes as well as the burning of gasoline. Besides that, chlorofluorocarbon in refrigerants and aerosol propellants could cause a hole in the ozone layer.
Furthermore, sulfur dioxide gas from smog phenomenon will contaminate the Earth's atmosphere and other than that, the increased in road and air traffics users also contributes to the causes of air pollution. The effects of air pollutions are not always so obvious. The effects include the occurrence of acid rain due to the bounding of polluted chemicals with rain droplets. Apart from that, many cities are getting the risk of being blanketed by the smog and haze. There are also health effects such as asthma, lung infections and heart failure which are the results from inhaling the contaminated air. In the aspects of global throughout, the most obvious effect is the global warming which in the long run melt the arctic. Greenhouse effect seems to bring a very massive effect on our Earth since it will leads to emission of dangerous greenhouse gas. Acid rain falls down to Earth due to contamination of the Earth's atmosphere. Another type of pollution is land pollution. Land pollution is characterized by the contamination of Earth's surface, where humans and other creatures live. Land pollution can be caused from burial sources where the digging process can lead to erosion and the decomposition of bodies cause harm to the ground and spread disease.
Related Topics