Air BnB Business Analysis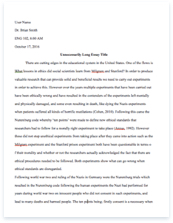 The whole doc is available only for registered users
A limited time offer! Get a custom sample essay written according to your requirements urgent 3h delivery guaranteed
Order Now
Airbnb is a unique company that provides a different kind of lodging option to travelers. Ultimately, Airbnb is a social networking site that allows people to share their space as if were a hotel. In order to use the site, each individual must be registered with their own profile that includes recommendations, rating and such. As well as personal profiles, each property must also have an association with the host profile. Through this network hosts and guest can be connected and communicate in a safe and monitored environment as well as share their lodging experiences with other users. Two of the founders, Brain Chesky and Joe Gebbia, first formulated this revolutionary idea when they could not afford their rent living in San Francisco. Rather than taking traditional routes to make ends meet, the young men transformed their living room into a hotel room of sorts that accommodated 3 guest and included homemade breakfast. From this creative money making strategy the idea for an Air bed and breakfast was born.
After the founding in 2008 the site focused their efforts around scheduled events when hotel space was limited and grew exponentially from there. From humble beginnings of renting rooms similar to their own living room, Airbnb has expanded to an international company through which a variety of spaces can be shared. Anything from an castle to an igloo can be found within the site's content. Not only does this website provide unique accommodations from other lodging options but as a guest you are actually hosted by whomever you stay with. Having a type of social connection with the host allows visitors to utilize a special perspective of an unfamiliar city or community. From this connection Airbnb derived their mission statement "Belong Anywhere". On the Airbnb blog Brian writes about belongingness and trusting relationships, how in our modern culture we have lost the value of community.
He says "Airbnb is returning us to a place where everyone can feel like they belong." The company culture of Airbnb is community centered and focuses to result in personal rewards beyond financials. With a mission of belonging, it is inevitable that the work environment has somewhat of a family feel. Employees have given reviews saying upper level management genuinely cares for employees and the community of users which permeates throughout the company. Overall employees have great reviews of the way the company is geared towards a laid back and productive culture that builds lasting relationships within the staff.
Business Level Strategy
Porter's Five Forces Analysis
Porter's five forces analysis provides companies with an outline to determine where the competition lies within their markets. The first is the potential of new entrance. Being a social media website, there is high potential for entrance in this market to compete with Airbnb yet no other companies have created a similar business model. This would be an aspect that should be considered as a future threat for the company. The next two aspects of Porter's Five Forces are bargaining power of buyers and sellers. Ideally, a company wants a large amount of both buyers and sellers in order to reduce the bargaining power of each. However in this business model Airbnb has does not set the prices for rental, this is left up to the sellers. Instead, the company makes its profit by charging a six to twelve percent service fee for each rental property.
Their profit is derived from the overall experience of the renter and then deducted from the amount that is paid to the host. The last two aspects of Porter's five forces is the threat of substitute products and rivalry among competitors. These forces are where Airbnb excel. Substitute products are alternate products whereas competitors refer to companies with similar products. In this case substitutes would be motels or hotels, an alternative means of lodging. Competitive rivalry would be competition between other similar websites. Airbnb is extremely competitive in these aspects because they have differentiated themselves by paving a new path in the rental industry. Rather than providing a booking service such as sites like Expedia, they serve as a middle man between the individuals. This differentiation makes Airbnb more desirable than its substitutes and creates a new target market separate it from competitors. Competitive Strategy
Differentiation is all about creative flare, products and services need to stand out from other options. Airbnb provides an exciting and interesting alternative to the status quo of lodging allowing travelers to lodge in unique places like castles or igloos, thus giving that desired creative flare and creating a unique appeal for the services on the site. Considering the strong threat of entry, there are a few popular competing sites such as homeaway, knok, and intervac, but differentiation has also helped Airbnb contribute to setting itself apart from competitors, too. Knok and intervac are a "home exchange" requiring that you swap houses instead of simply renting one independently. There really are not any companies in direct competition with Airbnb at this point in the market.
All three of these competing sites advertise a home for holidays and family trips. Airbnb focuses less of family relaxation aspect and more on independent adventures. One of the phrases on the website simply says, "explore the world." This type of focus allows it to not alone differentiate itself, but also segment the market into a more specific target market. From a marketing stand point, they then use this target market to design the website. Airbnb.com is laid out much like tumbler or other blog sites. It is very trendy and hip, with vibrate colors and artsy photos. This type of design attracts the young adult crowd looking for an adventure and an affordable place to stay.
SWOT Analysis
By analyzing the environment, both internally and externally, the strengths and weaknesses as well as opportunities and threats of Airbnb are very evident. Airbnb is one of the fastest growing hospitality businesses in the world. Needless to say, they have a number of strengths within the company. One of the most important of these strengths is the amount of funding and partnerships they have received. As of April 2014, they have raised over $826 million in startup funding and are believed to be operating with approximately $250 million in revenue annually since the company's formation five years ago. In addition to that funding, Airbnb is backed by some of the best equity firms in the business – TPG capital and Sequoia Capital. Another strength of Airbnb is its international presence. As of April 2014, they have offices in four continents and have listings for couches, houses, villas, and castles in over 34,000 cities!
No matter how great a company is, it always has room to improve and Airbnb is no exception. Airbnb has internally struggled with two main weaknesses. The first of which comes from damaged property. In the instance that property is damaged, Airbnb struggles with the issue of liability for those damages. There have been a number of property owners file cases against Airbnb and they have been found liable. The second main weakness is found in the legality terms of renting out a private residence. From this standpoint, cities across the United States and abroad have considered renting out a private residence a form of tax evasion since their respective government has no way of tracking the revenue made from said private rental of residence.
There are countless external opportunities for Airbnb to capitalize on, the most obvious and valuable of which is cheaper travel. Due to the continued tough economic times, Airbnb can really thrive by providing a comfortable travel experience at an affordable cost. In addition to that, we believe that the appeal of Airbnb is a great marketing opportunity. With Airbnb's current model, they continually emphasize "book a room from your computer or mobile device." As today's technology moves towards multifaceted mobile devices, Airbnb can continue to grow their market through the use of a premium mobile app and social appeal on these types of fronts.
The quick start of Airbnb has left the company in a state of hyper-growth for the majority of the company's 6 year life. While hyper-growth may seem like the greatest situation for a company, it presents extreme danger if not managed correctly. Along with this threat of hyper-growth is the issue of competition. Not only does Airbnb compete with hotels and the traditional lodging markets but it has online counterparts such as Expedia and Orbitz. Again, part of Airbnb's appeal is the reduced pricing of travel and with these "discount sites" matching with the cheapest option this could reduce some attraction towards Airbnb. Overall the threats to the company seem relatively manageable as long as they are continually monitored. Target Market
The target market of Airbnb is segmented into two groups: the property owners and the traveling renters. Having two opposite targets creates a challenge for Airbnb. First they must appeal both to the people who are wanting to rent so that there is available property, this is done by covering liability issues and legality problems and what not. Next the renters want a save, clean place to stay at an affordable price. With the market set up like this, Airbnb must maintain its appeal from all angles.
Employee Relations
Diversity
With 12 international offices, Airbnb possesses great diversity among their employees not only in their ethnicities but also in their career paths. AirBnb hires all types of personnel including engineers, accountants, designers, and many other fields. There are opportunities for persons from all walks of life in Airbnb's business model. Having this diversity and an accepting environment for everyone only furthers the appeal of the unique traveling industry.
Employees of Airbnb are compensated in many ways beyond their salaries. Along with standard benefits such as stocks and insurance, Airbnb provides some unique perks to the employees. Employees are given a $2000 travel voucher each year which encourages the employees to experience their own company and furthers their investment in the mission of the company. Free breakfast, lunch and dinner are provided to employees on a daily basis which cuts down on their personal expenses and employees say "freshmen fifteen is inevitable" because they are fed so well. There is also a weekly yoga class at a number of the office locations including San Francisco, Dublin, Sydney, London, Paris, and seven other offices throughout the world. With these tremendous benefits, employees are left raving about how great their company is.
AirBnb is a fast growing company with approximately 600 employees and 102 job postings on LinkedIn. Positions within AirBnB include: all types of engineers, accountants, data scientists, designers, human resources agents, and many other categories. The founders have been so selective in their hiring process that it took about three months to hire their first employee at AirBnB. Applicants are heavily analyzed and interviewed before a job is offered and this results in a strenuous interview process with the company. Key attributes recruiters look for in a potential employee include passion, ability to work in a fast paced environment, integrity, and team oriented. Like many other progressive west-coast companies, Airbnb does not value the traditional business approach of "looking the part" nearly as much as an applicant's competitive skills and how they will fit into the company culture.
Air BnB was founded in 2008 by Brian Chesky, Joe Gebbia and Nathan Blecharczyk. Chesky is now the CEO of the company. His job in particular is driving the company's ideas, develop strategies to enhance the company, and provide for a continuous growth in the company. The first leadership position was presented to Chesky while he attended the Rhode Island School of Design. The school's hockey team was on the verge of being canceled Brian stepped in to rebrand the team and their logo in turn saving the team. Now as CEO of Air BnB, he leads a company that has a net worth of between 1.5 and 2.5 billion dollars according to Forbes. Chesky's leadership style at Air BnB could be described as being a participative leader. An example of him being a participative leader is that he uses the "eating your own dog food" method to better the company. This method is when a company uses its own product or service to see how good it actually may be and to improve its own qualities. To do this Brian will spend time renting some of the registered properties on his site. This gives him a new perspective from which to improve upon the business model of Airbnb.
Air BnB is a company that is notoriously known in the business world its motivational techniques implemented for employees. "Together, we work hard, we laugh a lot, we brainstorm nonstop, we use hundreds of Post-It's a week, and we give the best high fives in town." The company as a whole strives to maintain a light-hearted environment with supportive coworkers to ensure a strong team. The aforementioned amenities provided to employees from yoga classes to the ability to bring pets into work create a homey workplace that motivates employees to work hard. They participate in creative group activities such as "Formal Friday" where all employees dress to the nines and have a fun day at work. With these friendly working conditions and incentives, they are able to keep all the employee morale high which lays the foundation for an extremely successful company.
Works Cited
"Airbnb Mastering the Service Networking Economy But Can It Play in the Big Leagues?" Capitalist Creations. N.p., n.d. Web. 30 Oct. 2014. "Airbnb." Technology Pioneers 2014. N.p., n.d. Web. 30 Oct. 2014. "Airbnb." World's Largest Professional Network. N.p., n.d. Web. 30 Oct. 2014. Chezky, Brian. "Belong Anywhere – Airbnb's New Mark and Identity." The Airbnb Blog. N.p., n.d. Web. 30 Oct. 2014. "Surviving the Financial Risks of Fast Growth." CKGSB Knowledge. N.p., n.d. Web. 30 Oct. 2014.
Related Topics