About The Report of the Independent Investigation of Dallas Basketball Limited Related to Sexual Harassment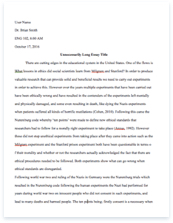 The whole doc is available only for registered users
A limited time offer! Get a custom sample essay written according to your requirements urgent 3h delivery guaranteed
Order Now
The report shines a spotlight on the Dallas Mavericks organization and details – through multiple witness accounts of former and current employees – an environment that has enabled sexual and physical harassment from various members of the organization for the better part of two decades. The report titled, "The Report of the Independent Investigation of Dallas Basketball Limited" was conducted by the law firms of Krutoy Law, P.C. and Lowenstein Sandler. As stated in ("Investigation of Dallas Basketball", 2018), "this report sets forth two groups of findings: (1) serious workplace misconduct by former and current employees; and (2) improper or ineffective management (including problematic responses to serious workplace misconduct)".
It is important to note that the individuals conducting the investigation had no prior relationship with any affiliate of the Dallas Mavericks. As noted in ("Investigation of Dallas Basketball", 2018), "prior to this investigation, no member of the Investigative Team represented or even met any of the current or former employees of the Mavericks, including Cuban". This is vital in establishing the credibility of the report. Sports Illustrated is credited to originally breaking the story earlier in February of 2018 which is what initially launched the Mavericks to hire the aforementioned firms to conduct an independent investigation into what had occurred. The investigative report illustrates a work environment in the Dallas Mavericks organization that had minimal structure, specifically in its Human Resources department, and seemed to lack care and morality when certain issues manifested. The report identifies several individuals that either engaged in sexual harassment or knew about the allegations and failed to properly respond.
The investigation focuses on the actions of the following individuals: former President and CEO Terdema Ussery; former Senior Vice President of Human Resources Buddy Pittman; former Mavericks beat writer Earl Sneed; former senior Vice President of Ticket Sales and Service George Prokos; and finally, former senior ticket sales employee Chris Hyde. The bulk of the sexual accusations involve the deplorable and grotesque actions of Terdema Ussery and Chris Hyde. Both of which were enabled by Buddy Pittman and George Porkos to continue their rancid behavior unabated. It is also important to note that while owner Mark Cuban was not found guilty of any misconduct, his negligence allowed this type of environment to thrive.
Terdema Ussery is a graduate of many fine institutions and has a very prestigious work background by having worked as an attorney, the Commissioner of the CBA, and as the president of Nike Sports Management. Ussery joined the Mavericks in 1997 as President and CEO. The allegations of sexual harassment and misconduct began in 1998 and continued until he left the company in 2015. According to ("Investigation of Dallas Basketball", 2018), "our investigation found that during his time at the Mavericks, Ussery engaged in improper workplace conduct toward fifteen current and former employees".
The 1998 allegations involved three former employees. They claim that Ussery behaved inappropriately through various sexually explicit means including: continually making sexually proactive references and statements towards female employees; sending a note to one of the employees asking for her number; rubbing one of the former employees' shoulders; and asking one of the employees to call him at his hotel room. The three employees reported the incidences to their respective supervisors which in turn reported the actions to senior management officials.
This subsequently launched an investigation in 1998 that essentially went nowhere. According to ("Investigation of Dallas Basketball", 2018), "no records from the investigation are available and the attorney who handled the witness interviews declined to be interviewed by the Investigative Team, citing concerns about the attorney-client privilege". Ussery essentially received a slap on the wrist and was warned not to further continue his actions. Between 2000 and 2015, Ussery continued his sexual misconduct toward thirteen other female employees. The allegations are too many to name and the report does an excellent job in detailing what occurred through the testimony of the former employees. I will just briefly list some of the allegations to give an idea of what a disgusting individual Ussery is.
These allegations ranged from the following incidences: inappropriate sexual comments made to various female employees; inappropriate touching and massaging; repeatedly asking female employees to go out on dates; walking behind women and sniffing their hair; attempting to kiss a female employee in the parking lot; intentionally bumping into female employees to make inappropriate physical contact; and putting hands on female employees' knees during meetings. The report details several other occurrences that went on with the employees that were interviewed. The employees did not attempt to the report the incidences to Buddy Pittman, who was the head of Human Resources, because majority of the people in the organization knew that due to his close friendship with Ussery he was unwilling to follow up on any report brought to him. When confronted with these allegations by the Investigative Team of this report, Ussery was dismissive and at times claimed to not even remember several employees in question.
This brings us to next part of the report which details Buddy Pittman's lack of leadership, morality, and overall human decency as the Human Resources Manager which gave way to so many incidences going unnoticed. As I mentioned before, Pittman's close relationship to Ussery played a significant role in many women not feeling comfortable reporting the sexual harassment. Being that Pittman was the essentially the only Human Resources representative for the entire organization this gave those women little means to disclose information. The report even depicts an instance where Pittman attempted to cover up an allegation for Ussery by attempting to convince the employee that brought up the allegation that she was misinformed. As noted in ("Investigation of Dallas Basketball", 2018), "former employee 31 believed that Pittman was protecting Ussery and that Pittman wanted her to say that nothing had happened". During his tenure with the Mavericks, Pittman was also responsible for making his fair share of inappropriate touching and sexually explicit comments towards female employees.
Chris Hyde's behavior during his time with the Dallas Mavericks might be even more vile and abhorrent then that of Ussery. Hyde worked for the Mavericks as an Account Executive for ticket sales from 2000 to 2014. Throughout his time there, he continually displayed behavior that should have gotten him fired multiple times. The reason that he was kept employed for such a long period is due to his effectiveness at selling tickets. According to ("Investigation of Dallas Basketball", 2018), "Hyde was universally considered to be one of the most successful ticket sales employees, with twice the sales of any other employee". I will again briefly summarize the allegations of misconduct that were brought up in the report regarding Hyde's behavior.
Throughout his 14 years with the Dallas Mavericks Hyde has been accused of the following incidences: inappropriate sexual comments made to several female employees; uninvited sexual advances toward several female employees; violent behavior and rhetoric toward serval co-workers and fans; continued to view and send pornographic material at work even after he was told to stop; during the arena tour for new employees he would continually take female employees on visits to his apartment which was against company policy; several times he emailed sexually inappropriate material to co-workers; one day a used condom was found lying on the floor which camera footage later found that it had dropped out of Hyde's pants; and finally, Hyde used unauthorized ticket brokers to sell tickets for games in order to boost his numbers.
As mentioned before, all of this was allowed to continue due to Hyde's success at ticket sales. George Prokos, Hyde's immediate supervisor, failed to discipline and monitor Hyde's behavior and went as far as he could to make excuses for his disgusting actions. When his behavior was brought to Prokos's attention, he did nothing about it. According to ("Investigation of Dallas Basketball", 2018), "Prokos dismissed an employee's complaint that Hyde had verbally and sexually harassed her as 'extreme' and admonished her to distinguish 'threatened from competitive'." Neither Ussery, Pittman nor Cuban took many steps to terminate Hyde or discipline his behavior even though the issues were brought before them multiple times. Hyde was finally terminated in 2014 after another incident of sexual misconduct toward a female employee.
The final individual that the report focuses on is Earl Sneed. Sneed was hired in 2009 as beat writer for the Dallas Mavericks organization. Sneed was accused – and later pleaded guilty in court – of domestic violence toward his then fiancé. According to ("Investigation of Dallas Basketball", 2018), "she suffered a broken wrist and bruising as a result of Sneed's actions". Sneed's fiancé later emailed the Mavericks organization detailing what had transpired which prompted a meeting between Pittman and Sneed. As stated in ("Investigation of Dallas Basketball", 2018), "in that meeting, Sneed told Pittman that he had never physically assaulted her but the they often got into verbal arguments".
Pittman shared this information with Ussery and Cuban who once again dismissed harassment and abuse allegations and were in support of Sneed. Sneed also assaulted a former employee that was his girlfriend at the time. When this incident was brought to upper management, they held a meeting with Pittman, the employee and the employee's manager where they essentially attempted to cover up the situation. As stated in ("Investigation of Dallas Basketball", 2018), "the outcome of the meeting was that the matter would not be reported to law enforcement, and that Former Employee 29 would leave the Mavericks with a severance payment". Sneed once again denied the physical violence happened and that he was not at fault of anything. He was later mandated by the Mavericks to attend a counselling course to deal with his anger issues.
As these various allegations towards multiple employees outline, management played a vital role in allowing this type of culture to exist. Numerous times management had an opportunity to stop the harassment by Ussery and Hyde and make an example out of these individuals. Cuban and other executives could have stood united and reinforced the idea that no matter your position or your production as an employee, our organization will not tolerate even a hint of misconduct from anyone. Instead, they choose to turn a blind eye, make excuses, and displayed little to no care or morality when it came to the numerous complaints. Being the owner, Mark Cuban should have taken a more hands-on approach to managing the business side of the company much like he does the basketball side. Cuban himself was not found guilty of any misconduct except that he was negligent and inattentive. As stated in ("Investigation of Dallas Basketball", 2018), "Cuban spent the majority of his time overseeing the basketball operations division, which until fall of 2017 was located three miles from the Mavericks' business office". Today, the Mavericks have made several changes to their Human Resources department and their overall organization to ensure that these types of incidences never appear again.
Relevance to Human Resource Concepts
The report categorically outlines several issues and deficiencies that manifested within the Dallas Mavericks organization. These issues were left unbated and were resolved only until the situation got completely out of hand. What we see present is a severe lack of leadership and lack of care to the needs and concerns of the employees. This is a prime example of the need to structure an organization with credibility, regardless of the bottom line needs. Organizations that operate without ethics and without checks balances are doomed to fail. Had the Mavericks installed a more robust Human Resources department, instead of just having Pittman, employees would have felt more comfortable and confident to report the sexual misconduct that was happening. The Mavericks would have benefited from sexual harassment training, either through online or in person courses, and a HRIS system where employees could make anonymous complaints.
This report is also an excellent example for the need to properly screen employees in the recruitment stage. Had the Mavericks done a better job in preselection, either through cognitive tests, personality tests, or more efficient background screenings, they might have been able to notice certain behavioral traits in Hyde's and Sneed's character that were out of place. Also, when issues arise, organizations need to hold those in charge responsible for not properly identifying and handling them ahead of time. It is the executive's responsibility to continually monitor an organization and make sure that their employees are safe and feel comfortable with their work environment.
Knowledge Gained from Article
This article reinforces the need to have an organizational structure and culture with fundamentals based on accountability, morality and leadership. Having followed the NBA since a young age, I was surprised to hear that this occurred within the Mavericks organization. Even though I am no fan of Mark Cuban, he always struck me as a highly passionate, attentive, progressive individual that enjoyed micromanaging every aspect of his organization. I was surprised to learn that Cuban only seemed to care about the basketball division of the Mavericks and had little involvement in the business portion. As stated in ("Investigation of Dallas Basketball", 2018), "Cuban spent the majority of his time managing the basketball operations division – Cuban's involvement in business operations was undertaken remotely via email". It is a shame that it took this level of misconduct by certain employees to get him to make the necessary changes needed to have a safer and more inclusive workplace. This whole situation has just reaffirmed my belief that you need to handle everything in life with honor and integrity. Regardless of an individual's sales prowess or stature within the company, ethics and morality should always supersede any of those statuses.
Related Topics