About The Case in Los Angeles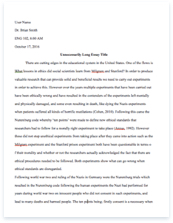 The whole doc is available only for registered users
A limited time offer! Get a custom sample essay written according to your requirements urgent 3h delivery guaranteed
Order Now
The following 4 days on a Friday verdicts came 13 years to the day after a Los Angeles jury acquitted Simpson of killing his ex- wife, Nicole Brown Simpson, and her friend Ronald Goldman. Goldman's father, Fred Goldman, was thrilled with the result. O.J. Simpson faces spending the rest of his life in prison after he and the other defendant Clarence 'C.J.' Stewart were found guilty on 12 charges, including armed robbery and kidnapping.(cnn).
O.J. Simpson was behind bars in the Nevada prison for close to nine years, he is now eligible for parole. One of his attorneys thinks the time for the amazing football and TV star will be eligible for release on Oct. 1. (usa).
The attempt on the O.J simpson's case errors. There was two identical containers sitting next to each other, one was naked bible the other marked urine. The wrong stuff got in the wrong bottle. They knew all about this incident because there was a representative in the office during that time. The incident was caught in enough time. One of the errors that occured was in the report. There was 16 reports still had mishandling evidence. One of the errors was they didn't use Mrs. Simpson's dress. Mrs. Simpson's bloody dress had been dried in an area where it another piece of evidence had been handled. As in watching the case of the "Glove" they had Simpson try the glove on and it didn't fit. When the judge asked Simpson how do he plead "100% NOT GUILTY". The knife is an error knife was 15 inches long and was similar to the one that was used. A couple weeks later no investigation the knife was later no longer apart of the criminal trial. When blood was shown to match Brown and Goldman's was found on a pair of Simpson's socks; inside ,and on and near Simpson's Bronco; also the infamous glove. Much of the surprising evidence was found by one of the detectives named Mark Fuhrman, who was later in the years charged with perjury and he also made an emotional appeal to the fifth amendment when asked if he had plotted any of the evidence on the case.
They decided to try the case in Los Angeles instead of having the case in Santa Monica, which the area with a jury staff who was most 80% white.
Nicole Simpson, Ron Goldman and O.J. all lived on the wealthy Westside and the murders were committed there so the Westside was the logical location to try the case. Which, the case was tried in a Downtown Los Angeles courtroom in the same building where the prosecutors had offices. Other who worked in the same building could take an elevator from their office to the courtroom everyday, all other factors being equal, would give them an advantage over defense lawyers who had to drive many miles to reach the courtroom. In the trial it would take place about 2 years after the R.King riots so others were feared there might be additional riots if O.J. in murder case with an all white jury staff. They believed that the evidence against O.J. was a very great amount that even black Americans would be forced to declare him so the choice was made to try to complete the case in Downtown Los Angeles which resulted in a jury staff with a whole different subgroup. The prosecutors never operated into the evidence the low-speed chase towards the police on the Los Angeles freeway. The freeway pursuit of an white Ford Bronco with a gun held to O.J.'s head smoke of guilt. An innocent man would never have involved himself into suicide in that kind of situation. Even if, he would have tried to stay alive long enough to find the real murderer and punish others especially the policemen who had framed him. Prosecutors choose not to introduce the strong evidence because they mind focused on how it would generate sympathy for O.J. Chris Darden made the decision to put the bloody gloves on O.J. One of the biggest mistakes any one can make is to chosen evidence that raises reasonable confusion in the minds of the jury but that's exactly what Darden did when he told O.J. to put on the gloves. Of course, the gloves were tight! They hadn't been worn in a long time and there was a plastic liner inside the gloves to protect them. Even if they had fit perfectly, Johnny Cochran would have countered by arguing that large-sized gloves would fit almost anyone so by putting on the gloves, Darden had everything to lose and nothing to gain. Moreover, jurors who were looking for a reason to explain their not-guilty verdict could now answer that they acquitted O.J. because the gloves didn't fit.(quora).
Things that I know about the crime scene is everything should have been organized, also took time. Things should have been in the time frame of fashion so there wasn't no misunderstanding reports on this case. Many evidence was not being used when it should have been used. O.J simpson defense did not say much in the conduct of defense of supporting. They didn't give O.J an opportunity to speak during the case. During the Nevada case O.J admitted to the judge of the things that he did and the reason for doing it even though he knew he was getting time. Even when they gave him time the murder cases wasn't completed but they gave him half of the time for the case. He had to do 13 years in prison, but he did close to 9 , and will be able to get out of prison and liable for patrol.
A Los Angeles County Superior Court judge rules that Simpson doesn't have to hand over money he gets from selling autographs or for making public appearances to pay the civil judgment, now at more than $70 million, in the deaths of his ex-wife and Goldman.(cnn). O.J simpson case should have still been traveling from laboratory until the case was completed.
In my opinion I feel O.J was not guilty. I feel O.J was not guilty because O.J was out of town and the people of the low speed examination. I feel that Kardashian should have been checked and observed after neighbors said they seen him come from their yard with an football garment and a black duffle back after O.J simpson left. O.J didn't know what was going on or neither did he know what happened.
The blood analysis was not used properly. Dried blood spot (DBS) technology is a microsampling alternative to traditional plasma or serum sampling for pharmaco- or toxicokinetic evaluation. DBS technology has been applied to diagnostic screening in drug discovery, nonclinical, and clinical settings. Development an improved elution protocol involving boiling of blood spots dried on Whatman filter paper.
Related Topics