About Producer Mel Brooks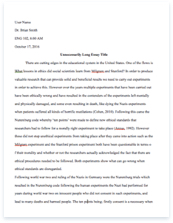 The whole doc is available only for registered users
A limited time offer! Get a custom sample essay written according to your requirements urgent 3h delivery guaranteed
Order Now
Mel Brooks was a comedic producer that was constantly producing movies and films that allowed people to laugh in ways that they had never before. The amount of brilliancy that Mr. Brooks brought to his comedy concerning the films he produced was amazing and this was clearly shown in the two films The Producers and Spaceballs. The type of humor brought to us by Brooks is a type that can be understand as not typically being for everyone, due to the fact that it requires a certain type of mindset and understanding because of events from the past. As he is famously known for his use of parody and using history, he uses it to his advantage, successfully entertaining majority of audiences. The audiences that enjoyed Brooks had to have been up to date with history or had to have had some sort of back ground information regarding it otherwise they would not have understood what he was bringing to his audiences. Perfection is shown in these two films as Mr. Brooks continuously uses slapstick, satire, and parody with his Jewish heritage as the foundation of his comedic works. The two films here being discussed show the level of comedy Brooks brought to his audiences and also show why he has been such a staple on comedy as a whole, thus showing how his level of success is hard to see in today's comedic world. The Producers and Spaceballs are absolutely full of different forms of humor and comedy, but Brooks hopes to have his audiences laughing constantly and consistently. Through satire and parody, along with slapstick comedy, his use of these shows just what he is attempting to look for through these films. The brilliancy of Brooks is shown in his films as he was not limited to the use of slapstick, but to how he could use multiple forms in a film and have immense success.
Spaceballs is film regarding a failed space cowboy who has to accomplish saving Vespa who is the Princess of the film that has been kidnapped by someone known as Lord Dark Helmet. Mel Brooks is the gentlemen who plays this evil character and he tries to steal all of the fresh and breathable air from Druidia, which in this case is earth. The main focus of this film is about successfully getting the Princess back white Lone Starr attempts to find himself too. As one views this film, they can realize that this film attempts to make parodies of other films as many different references and words are used. This film mocks issues that are serious like Nazi behavior while also portraying other serious issues as well.
When concerning The Producers, it is in regard to a Broadway producer who is lucky enough when investing with investors and playwrights. The main character in the movie who is Max Bialystock, uses an accountants help to find a play that is absolutely brutal, so that way he does not have to give money to the lady he has committed to giving money to if the play is successful. A play is then chosen, and it is one of which that many would not enjoy as it involves Hitler. They find a soldier from the Nazi era to tell his story, but in song and dance. The main attempt of this film is to poke fun at Nazism while casting Hitler as a flower girl. As this film has constant singing and dancing, in successfully pokes fun at Hitler as audiences enjoy this. This film mocks many serious issues with successfully doing so when portraying other characters.
Mr. Mel Brooks is absolutely immensely famous for his use of a specific type of humor known as slapstick. The fundamentals surrounding this type of humor are ones of which that can be found in many films.
Related Topics