A Father's Actions in "He Was a Boxer When I Was Small"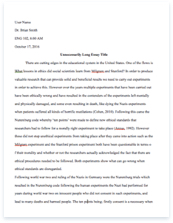 The whole doc is available only for registered users
A limited time offer! Get a custom sample essay written according to your requirements urgent 3h delivery guaranteed
Order Now
The negative influence factor which radiates from father, Don, in Lenore Keeshig-Tobias' essay, "He Was a Boxer When I Was Small," is a great example of how a parent's actions can brainwash and alter their children's future decisions in life. Author Keeshig-Tobias grew up in a miserable household raised by her feared, alcoholic father, who held frequent temper tantrums in order to establish his parental authority. Don has many flaws that make him a bad father, including his temper, ignorance, and immaturity. As a result of Don's juvenile actions, his daughter, Keeshig-Tobias, becomes susceptible to retaining his bad characteristics throughout the rest of her life. While an important part of Keeshig-Tobias' childhood was learning to better understand her father's actions, a relentless danger is that she will misinterpret his wrong doings and reason enough rational sense to substitute these actions for the ones she believes are correct.
Don used boxing as a way to leave behind the stresses of his family life. He strongly believed that boxing would give him the courage, strength, motivation and commitment he needed to be successful. Although boxing seemed to be a sport to which Don could relate his life to, when it carried over from the ring to become part of the household, it often led his family, especially Keeshig-Tobias, to "[cower] every weekend waiting for him to erupt" (Keeshig 278). As a child, one thing that Keeshig-Tobias remembers well is that her father's "thundering rages [were] most vivid" (277). Separating his deep passion for boxing inside the ring, and his family life outside the ring, proved to be a dire problem for Don. Keeshig-Tobias not only experiences the effects of her father's weekly, ill-mannered tempers, but she also feels fear for her mother believing that "[her father's] prowess in the ring must have cowed my mother during his drunken rages" (277).
As a responsible parent, Don should have lectured and punished his daughter only when she did wrong; a frequent sign of bad parenting is when a child constantly fears their parent no matter what the situation. Even with so much of Don's anger, causing family pain and shedding hurtful tears, Keeshig-Tobias still attempts to understand his actions, ultimately hypnotizing herself into believing that his actions are indeed correct. Blame for her father's immoral actions would be placed upon others too; at times Keeshig-Tobias would argue "It's not all his fault, it's Mom's fault too" (277). Eventually, given enough time, her father's bad boxing habits influence Keeshig-Tobias adequately enough for her to start study boxing herself, even though she was "never was really interested in boxing" (279). Although it may not be obvious to most young children, throughout the tough times in their evolving lives, parental factors are able to slowly shape them into their guardians. This argument is obvious when Keeshig-Tobias states that "people would say that I was like my dad. I thought I was like myself" (279). The influence factor in parents is tremendously strong to the point where they can mold their children into being something that is not true to their heart.
Keeshig-Tobias's father never graduated from school. A father figure should be educated well enough so that they can provide useful advice to their children regarding life's problems, which they can later use to solve hardships. Being uneducated leaves many questions to Don's intellectual capabilities as a father. Unethical decisions such as using God to look after his kids show his irresponsibleness. Irrational contemplations that come from Keeshig-Tobias, such as, "If he couldn't be a good father to us, then God would" (279), are sure to be adequate signs that something is wrong with Don's parenting. Keeshig-Tobias recognizes that her father's actions are unacceptable, yet the ability to fight off such a powerful figurehead such as one's father proves to be a tougher challenge than presented.
Thoughts such as "damn you, goddamn you… why do you make our lives so miserable?" (279) demonstrates the hatred she suffers knowing that her father is wrong. These feelings unfortunately don't verify that, at such a young age, Keeshig-Tobias can relate the source of the problem to her father; therefore, with enough hatred, she begins to find ways to correct the problem simply by accepting it. Clearly, the ignorance streaming from her fathers current and past actions affects Keeshig-Tobias' ability to make ethical decisions at home and in life.
As Keeshig-Tobias grows up, she realizes that with age comes maturity and intelligence. Knowledge and the ability to cope with one's weaknesses and recognize them help her to better understand complicated situations and separate good decisions from bad. Clearly, Don possesses many characteristics which make him a terrible father. His hurtful actions and ignorance left Keeshig-Tobias unacquainted with life's decisions and stranded alone to debate what she thinks is morally right. Without proper parents to look up to, it becomes hard for a young child to judge the difference between right and wrong.
Work Cited:
Lenore Keeshig-Tobias. "He Was a Boxer When I Was Small." Essay Writing for Canadian Students. 5th ed. Eds. Kay L. Stewart, et al. Scarborough: Prentice Hall, 2004. 277-281.
Related Topics