A Comparison of Shopping in Costco and Safeway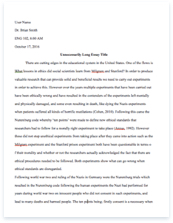 The whole doc is available only for registered users
Pages: 6
Word count: 1381
Category: Costco
A limited time offer! Get a custom sample essay written according to your requirements urgent 3h delivery guaranteed
Order Now
We are very fortunate in the West to have a variety of stores we may choose to shop from. Where do you shop? Warehouses? Or the typical supermarket? Two good examples of well known stores in the United States are Costco and Safeway. Costco, being the warehouse and Safeway, being the typical supermarket. Costco and Safeway have similarities, yet they differ from each other, which makes shopping in one store a qualitatively different kind of experience than shopping in the other. My visit to Costco was early one Sunday morning. The store was just about ready to open. As I pulled into their 2-floor parking lot, I noticed the lot was already crammed with cars, leaving only a few empty parking spots. The customers looked like they were ready to hit the ground running as the store rolled opened their huge metal doors. I started walking towards the door and saw customers grabbing shopping carts. There were two types of carts. A regular medium sized cart youd see at a grocery store, but only larger and more solid and a large flatbed push cart that allowed you to stack big items on.
Upon entering, every customer had to show their Costco membership card to the workers. This card has your picture on it and you must be a member in order to shop there. They have three types of membership: Gold, Star, and Executive. The different memberships entitle you to certain services. They range between $45-$100.
Once admitted inside, the first thing I noticed was its massive size! The ceilings were extremely high and every aisle had extensive high shelves stacked with packaged products halfway up to the ceiling. Costcos warehouses average 133,000 feet in size. Amazed with its size, I began wandering around in hopes I wouldnt get lost. I felt like a kid running around in a candy store. There was so much to look at. They categorize their products into sections, electronics, home appliances, furniture, health and beauty products, computers, books, music, movies, toys, clothing, accessories, sporting goods, hardware, outdoor items and foods. They also provide a pharmacy, optometry, long distance service, credit card processing, photo processing, and traveling services. As I was observing the store, I was distracted when I overheard a woman say something to her friend. Everything is so cheap here, she remarked. So, I changed my focus onto the prices. She was right. What amazes me is that they sell bulk for lower prices. Now I know why Costco is packed with customers!
Many customers shopped with companions (about 4-5). Most carts were stacked with items and everybody seemed so focus on what they were looking for. Kind of like a predator looking for its next prey. The customers dressed casual. They were in jeans, t-shirts, sweatshirts, and jackets. Price didnt seem to be an issue. If they saw something they needed or wanted, theyd pick it up and put it into their cart without hesitation. I saw a couple customers with a tiny plastic cup with some cake in it. I wondered what it was or where they had obtained it. I began looking around; when I turned the corner, I found it! There was a worker wearing an apron, standing by a small table. Set on the table was a small baking oven. She was baking some cake and was handing out free samples. Surely enough, I tried some. Yummy! It sure was delicious. She had boxes next to her just in case people wanted to purchase some.
After that small snack, I began to feel a bit hungry. I remember they had a snack bar by the front of the store. So, I walked over there and witnessed some families eating lunch or having a snack. The menu consisted of pizza (whole or by the slice), pretzels, chicken bakes, sausage dogs, smoothies, and soft drinks. As I sat down I had a view of the checkout lines, So, I decided to observe their procedures. There were 18 registers, all opened, with one worker at each. Many customers purchased a lot of items. The workers placed all small items in paper bags, leaving the big packages in the cart. The customer had to place the paper bags in the cart themselves without assistance. After my lunch, I decided to make my next stop to Safeway. As I headed towards the door, there is a 100foot line of people waiting to exit. As customers get ready to leave the store, security stops each person at the door and analyzes everything in the cart to assure that nothing has been stolen from their establishment.
I pulled out of the parking lot at Costco and headed for my next destination: Safeway. When I arrived at Safeway, I drove into their parking lot, which is thoroughly small, and found a spot in less than 2 minutes. I walked into Safeway and the first thought that ran through my head was, Wow, big size difference from Costco. At Safeway, I was able to locate where the items would be and in which aisle from the entrance. Safeway averages 48,800 square feet in size.
I went through my same procedure at Costco. I wandered around and took notes. The majority of the items are food. However, they also sell beauty products, magazines, basic office and school supplies, flowers and candles. They offer a deli, bakery, photo center, and pharmacy services. It felt much more laid back and much more quiet in Safeway. They played some light background music (soft rock, modern pop, oldies) and Costco didnt. I didnt hear many people talking among each other. Reason being is because many shoppers were alone or shopped with one other person. It was very unlikely for me to see a group of 3 or more shopping there. Some customers had the regular sized shopping carts, others had hand baskets, and some didnt need either one. The customers here walked in a slower pace and didnt seem too much in a rush. They didnt look any different from those that shopped at Costco. They dressed casual. I saw them reading labels and comparing prices on the neatly stacked items on the shelves. The items were sold individually and not in bulk. I assumed they were comparing prices to mark which ones were cheaper or which items were on sale. Some flipped through their coupon books and others were looking for the Buy One, Get One Free w/ Safeway Club Card labels. This meant that if you have a Safeway Club Card, you get special deals, discounts, and specials. To obtain one, you simply apply at the store and its free. No picture is required.
At the check out registers, there are two registers that are Express Lines. This line is for those who are purchasing 15 items or less. When checking out, not all registers were opened. There were two workers at each register. One worker rung up the sale. The other worker bagged items and transferred them into the shopping cart or hands it to you. They give you an option of using paper bags or plastic bags. If you buy a great amount of items, the workers would ask if you needed any assistance to your car. I thought to myself, How nice! Good customer service.
All in all my shopping experience was quite interesting. In Costco, I felt like it was an amusement park for products! I even got some free samples! Everything was combined under one enormous roof. They apply a high volume, low cost, and high value product approach. You get things in bulk for cheap. Customers who shop at Costco seemed to be in a family or needed a lot to last them several months. There were extremely long lines before checking out and another long line to exit the store. Youd definitely have to put aside about 2 hours to shop at Costco. Safeway is a neighborhood grocery store. You get special savings on certain items weekly and can save even more with a Club Card. They sell their items individually. The feel in Safeway is less hectic and you get great customer service. It is quick, easy, and convenient.
Related Topics