A Brief History of Women's Makeup from the 1920s to 1960s in Western Culture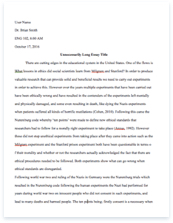 The whole doc is available only for registered users
Pages: 4
Word count: 792
Category: Makeup
A limited time offer! Get a custom sample essay written according to your requirements urgent 3h delivery guaranteed
Order Now
Makeup is a unique element of history that is constantly changing and evolving throughout the eras. It had its beginnings from the ancient Egyptians and Greeks and continues to live on today as more cosmetic items are produced and used daily. I found it interesting to know how makeup had changed over the course of history as a makeup user myself. Today I am going to talk about how makeup evolved through history from the 1900s to 1960s in Western Culture. If interested in the 1900s to the 1910s go to A. If interested in the 1920s go to B. If interested in the 1930s go to C. If interested in the 1940s go to D. If interested in the 1950s go to E. If interested in the 1960s go to F. A. 1900-1919: Makeup was considered taboo at the beginning of this time period. There were certain beauty standards and aesthetics that however influenced women to go ahead and use makeup anyways. Though they tried to wear makeup without anyone being able to tell that they were wearing makeup. The beauty standard during that time was to have pale skin and a youthful glow. Many women would either consume or apply lemon juice to their faces to achieve the desired lighter skin. They would also apply powder to their faces. To keep their "youthful glow", women would apply rouge to apply to cheek, eyes and lips.
Most makeup during this time period was created by the women themselves. However, the makeup had to be natural and can't be "seen". Women "seen" with makeup are assumed to be either stage actresses or prostitutes. The beginnings of many current existing cosmetic companies can be traced back to the first ten years of this time period, such as Helena Rubinstein, Max Factor, Loreal, Elizabeth Arden and more. During the span of this time period, World War I started in 1914 and ended in 1918 after which the first Hollywood movies came into existence in 1919. The popularity of Hollywood films helped with propelling makeup into mainstream society. Tube lipsticks, pressed makeup, cake mascara were all invented in this time period ("The History of 20th Century Makeup"). B. 1920s: Makeup were more available during this decade thanks to many advancements in technology earlier. This was also the age of the flappers when woman rebelled by cutting their hair short, wearing a lot of makeup, smoking cigarettes, drinking and went against social norms. The stigma with makeup faded compared with earlier times and more woman started purchasing makeup. Women added kohl as eyeshadow around their eyes. Eyebrows were drawn towards the temples and plucked for the first time.
Lips were drawn within the natural outline and shaped to be a cupid's bow shape. Cake mascara was applied to the eyes with brushes to enhance the lashes. To make faces rounder, rouge was applied in circles on to the cheeks. Facial contouring also became a thing. Eyeliner was reinvented with inspiration from the ancient Egyptians. Tube lipsticks can now revolve up. C. 1930s: This was the start of the Golden Age of Hollywood. So, it made sense that during this decade women tried to make themselves look like the actresses on the screens. The iconic look of this decade was influenced by Hollywood to be more refined and glamorous. The trademark looks of this decade included plucked and pencil thin eyebrows, lighter eyeshadow colors, dark red lips, mascara only on the lower lash line and rouge applied in triangular shapes on faces. In this decade, the first water-proof mascara was launched commercially, and cream eyeshadows popped up. D. 1940s: The iconic makeup of the 1940s were red lips and prominently arched eyebrows.
Overlining lips to make them seem fuller became popular. Convenient makeup that are travel friendly became a thing along with the start of World War II during this time period as more woman had to start traveling to work for the war efforts. Powder compacts were a staple. Red lipsticks were used to make women seem less tired and was considered in US as vital to keep morales up. Women were encouraged to wear red lipstick and send letters to the front covered with red lipstick kiss stains to boost the morales of the soldiers. E. 1950s: Base makeup are much heavier in this decade as applying cream and liquid foundation and setting with loose powder became very popular. Pastels and pinks became the dominating colors for lipsticks. Eyeshadow looks became more minimalistic. Winged or Cat eyeliner looks were most popular. Shimmery eyeshadows started to exist. Eyeshadow palette came into existence. The first non-smear lipsticks were sold to the public. Eyelash curlers and eyebrow stencils were invented.  
Related Topics