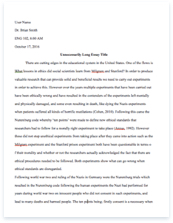 The whole doc is available only for registered users
Pages: 3
Word count: 559
Category: Company
A limited time offer! Get a custom sample essay written according to your requirements urgent 3h delivery guaranteed
Order Now
7-Eleven was founded by J. C. Thompson in 1927 as The Southland Ice Company in Dallas, Texas. Started as an ice vendor, the company eventually began offering milk, bread and eggs on Sundays and evenings when grocery stores were closed. This new business idea produced satisfied customers and increased sales, spawning the precursor of the modern convenience retail concept.
The company's first convenience outlets were known as Tote'm stores since customers "toted" away their purchases. In 1946, Tote'm became 7-Eleven to reflect the stores' new, extended hours – 7 a.m. until 11 p.m., seven days a week. The company's corporate name was changed from The Southland Corporation to 7-Eleven, Inc. in 1949. Together with its global licensees, franchisees and affiliates in 16 countries, 7-Eleven operates over 50,000 stores worldwide.
However, 7-Eleven Malaysia Sdn. Bhd. is the owner and operator of 7-Eleven stores in Malaysia. Established on 4 June 1984, 7-Eleven Malaysia has made its own presences in the retailing scene and have been a well-known symbol for over 28 years. 7-Eleven Malaysia is the pioneer and the largest 24-hours convenience store operator in Malaysia.
While achieving its 1,000 mark in stores network, 7-Eleven Malaysia opened its door to local entrepreneurs through its unique franchising program in 2009. 7-Eleven Malaysia is the first franchisor in the local market to offer existing profit-making stores to franchisees.
The single largest convenience store chain with over 1,600 stores nationwide, 7-Eleven Malaysia serves over 900,000 customers daily. 7-Eleven stores can be found across bustling commercial districts to deserted suburban residential compounds throughout Malaysia, from petrol stations and LRT stations to shopping malls and medical institutions.
Each 7-Eleven store carries over 2,200 brands, including our proprietary brands such as Slurpee frozen beverages and Big Gulp being the fountain of soft drinks. The variety of services available at 7-Eleven include the sale of mobile phone reload cards, ink cartridge refill, photocopying, fax, and automated teller machine (ATM) for neighborhood community notices.
Industry competition is intense in this industry. Operators are not only competing with other convenience stores but also with grocery stores, supermarkets, warehouse clubs, superstores and kiosks. Also, super markets are taking advantage of their economies of scale and setting up their own version of convenience stores. This competition has applied pressure on profit margins of these companies and has also resulted in consolidation of the industry in the recent years.
In 2009, 7-Eleven introduced fresh brewed coffee and other hot beverages together with packaged fresh food and bakery for the convenience of customers looking for 'ready to eat' hot food. All food items sold in 7-Eleven are certified HALAL and goes through a strict quality control check to make sure tastefulness and freshness.
Being the leading neighborhood convenience store, community building is in the heart of 7-Eleven's corporate social responsibility framework. 7-Eleven's vital vision for the company is to be the best retailer of convenience for their customers. Besides that, 7-Eleven Malaysia has a mission to consistently serve the changing needs of customers for their convenience. Thus, 7-Eleven Community Care is a non-profit entity set up to implement 7-Eleven Malaysia's corporate social responsibility initiatives. They believe in giving back to the society they operate in, with an obligation to maintain the underprivileged groups and to uphold environmental protection effort at community level across all regions.
Related Topics