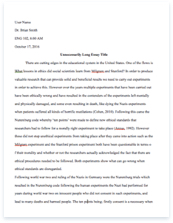 The whole doc is available only for registered users
A limited time offer! Get a custom sample essay written according to your requirements urgent 3h delivery guaranteed
Order Now
In discussing the corporate risks involved in hiring employees overseas, it is important to first understand what a 457 VISA is.  The basic use of a 457 Visa is for local (Australian) employers to seek employees from the overseas.  There are many reasons why this is done most of which deal with the lower cost of employment and the skill level of the employees involved.  While there are clear advantages of using this type of Visa to hire employees overseas, there are also certain risks that are involved.
            One of the corporate risks that is involved is with regard to the obligation of the employer to shoulder the cost of travel and medical or hospital bills that are incurred by the employee and his/her family member.  The rules on 457 VISA clearly obligate the employer to be primarily responsible for such expenses.  The reason for this is that the law has always afforded protection to all laborers.  All workers, regardless of nationality, are entitled to the basic protections that are afforded to the local workers.  This includes health care.  Additionally, by making the company responsible for the travel of the employee, the financial burden is borne by the company instead of the Australian government.
In connection with this, the company also assumes the risk for any additional expenses due to the actions of the employee such as the breaking of any immigration laws or criminal laws, for that matter.  This is one of the major corporate risks that are involved in regard to the 457 VISA.  The company is made liable for all actions of the overseas employee as long as the employee is one Australian territory.  It is the firm obligation of the company, therefore, to ensure that the employee is not only a productive member of the workforce but is also a law abiding individual with respect to local laws.  This two-fold responsibility is what makes it riskier to hire from overseas.
Related Topics