3d Movies – What Elements Make a Movie Excellent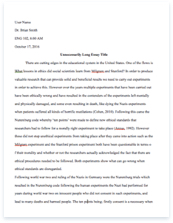 The whole doc is available only for registered users
Pages: 3
Word count: 532
Category: Movies
A limited time offer! Get a custom sample essay written according to your requirements urgent 3h delivery guaranteed
Order Now
Movies, regarded as the seventh art that combines literature, music and designing together, have already become an essential part of people's recreation. From the silent film in the 19 century to the IMAX3D movie in the current world. There are thousands of masterpieces in the history of movies. So, what elements make a movie excellent? Special effect is a quite racial factor. With the development of technology, it is becoming more and more sophisticated, improving people's visual experience greatly.
When someone refers to these so-called American blockbuster, most fans instantly think of magnificent shots in American science fiction films: Transformers, Interstellar… The utility of technology is countless behind these shots. For example, motion capture technology is an integral part of the f/x movie, which helps to increase realism and make a more interactive atmosphere with the purpose of providing a better visual experience. Nowadays, animations are becoming more and more vogue. Pixar, DreamWorks and Disneyland have made hundreds of preeminent animated films, which attracted audiences of all ages around the world.
In these films, cute characters are always the main melody. Successful cartoon movies could let the audiences in all ages feel immersive, by the elaborate fur on their body, by the mellifluous smile on their faces and the impressive stories they presented to you. Here what we have to mention two animated megahits. One is Zootopia. With the independent view of the world, advanced producing technology, not complicated story but inversing, it is a laudable balance between the fairy tale comedy and the moral film.
Another one is Wall-E. Wall-E is a trash-recycle robot while Eve is an advanced detection robot. Wall-E's considerate care to Eve and Eve's unremitting effort to bring back Wall-E's memory are quite moving. The love between robots touched us deeply and called on the hope of humanity. The plot is also a necessary element which decide whether a movie is outstanding. Films renowned for the plot usually tend to reflect the specific crowd's description of life or try to point out some social problems.
The silence of the Lambs is well known as a classical thrilling movie, reflecting social contradictions in a special perspective. Senator's power outmatched the law, and the police had to seek help from a heinous murder– these ridiculous things vividly indicate the darkness of social order. Movies with educational plots appeal us to think deeply about the predicament of the human society. The elements above are not enough, for a classical movie is supposed to be profound and well worth thinking about. Let's take Life of Pi for an instance.
This movie shows a deep understanding to belief and the cruelty of life, which tells about how a boy managed to survive with a tiger on a small boat for 40 days after their ship sank. The story is like a fairy tale—unbelievable and attractive. However, what Pi said in the end of the movie makes the truth emerge from the mist—there is no animals on the boat at all, people killed each other for surviving. He just made an analogy between humans and animals in his story. That's because humans forget their belief and become as cruel as beasts when they are in peril of death.
Related Topics