Zipcar's Strategic Management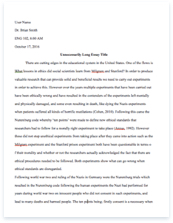 The whole doc is available only for registered users
A limited time offer! Get a custom sample essay written according to your requirements urgent 3h delivery guaranteed
Order Now
1. Who are Zipcar's primary stakeholders, and what are their particular interests? Zipcar's primary stakeholders include their internal claimants, which are the executives and employees such as Scott Grffith; chairman and CEO, Steve Case; board of director, Ed Goldfinger; CFO, and Mark Norman; President and COO. Their particular interests are to drive Zipcar forward giving it strategic growth. They also aim maintain the business model and operations while maintaining focus on customer experience in order to expand business operations and sustain their advantage in the car rental market.
Zipcar's external claimants are all other individuals and groups affected by the company's actions. These are the individuals living in the metropolitan areas, college students and other members at universities, private businesses and government entities. Their interests include that zipcar provides easy traveling, cost efficiency, and environmental awareness. Their desire is to go from one point to another as carelessly as possible. Zipcar represents a good investment because of its use of innovative and unique technology. It provides the perfect answer for customers who wanted to rent a car for few hours in their home city. 2. Describe the challenges faced by a start-up company in an undefined market. How did Zipcar handle the tasks and uncertainties inherent in devising a new business model?
Every new business will face some type of problem as it opens. You also have to deal with potential competitors that are already in the field "testing the waters." As founder Robin Chase mentioned in an interview, "it was hard to raise money in the spring of 2000…people never thought the idea would work in the U.S. They thought people were just too tied to their cars." In order word, it is a challenge to come up with new innovative ideas and introduce them to a society that is already accustomed to one particular idea and expect them to change this view for something unknown such as car sharing. Creating a business plan will help relieve some startup business problems before opening a business by helping to identify and budget the costs involved in solving these issues. At first Zipcar was poorly managed by Chase, however to Griffith was able to save the company by buying out one of it's competitors, Flexcar. Griffith focused on concerns about brand image and IT systems.
He also focused on turning the business model to concentrate on places such as Boston, Washington D.C, and New York. He zoned the cities and explanted Zipcar's fleet of cars. He used the opinions of customers and employees to implement and polish his new business model. 3. How do the competitive forces in the industry affect Zipcar's profit potential? What are the biggest competitors threats facing the young company? With its merger with Flexcar, Zipcar is now competing in the US and Canadian market. In another words, it is competing directly with larger companies like PhillyCarShare and I-Go that have their own set of competitive forces. This limits Zipcar's profit potential in that, these companies have already set up low rental rates and have a non-profit status that makes them a preferred choice for businesses looking for car sharing services. Other challenges the biggest competitors such as Enterprise and Hertz present for Zipcar is that they are also coming out with new car sharing options. The threat is that these companies are already established amongst consumers and they offer the same amenities as Zipcar such as free gas, insurance, and roadside assistance.
Also big car rental companies have better economies of scale to take advantage of existing facilities, expertise and financial support if they chose to enter car sharing market. 4. Identify the key success factors that are critical for Zipcar to realize sustainable growth in the long term. Some factors that Zipcar should apply for long-term growth and sustainability is to value and incorporate customer feedback. Not only will it retain customers but it will also help in building a stronger brand and business. It should continue to distinguish itself as an original and continue to work on its green idea to become a nationally recognized brand. Zipcar should also continue to attract college students so as to diversify its clientele and attract a population most other companies have ignored due to liability issues. Zipcar must build faith and confidence in investors, Griffith and other board members are doing so by maintain the business's innovative service, paying attention to providing the best customer's experience and expanding into newer markets.
References:
Borja, Tina. "Case 30 Zipcar." Strategic Management- Competitiveness and Globalization. 9th ed. N.p.: South Western- Cengage, n.d. 427-39. Print. Goldman, Susan. "The North American Carsharing Industry Zipcar, Inc. and 3
Major Competitors." (2008): n. pag. Web. http://www.bsas.org/BSAS_IRC/docs/2012BUzipcar.pdf
http://innovationcenter.deteconusa.com/news/risks-to-innovation-a-case-study-in-the-zipcar-acquisition-by-avis-budget-group/
Related Topics