Zipcar: Refining the Business Model Persuasive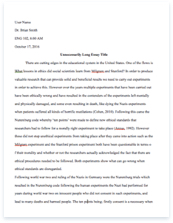 The whole doc is available only for registered users
A limited time offer! Get a custom sample essay written according to your requirements urgent 3h delivery guaranteed
Order Now
The idea for Zipcar began in 1999 when Antje Danielson approached Robin Chase with her new idea for a start up – car sharing. Danielson had observed the concept of car sharing on a vacation in Germany, which she noted was a trend throughout Europe. Chase agreed to partner with Danielson and they began to develop their business plan and to seek funding for it. The entrepreneurial opportunity is definitely large enough for Zipcar to capture value. Looking at Manhattan alone, 75% of its population does not own a vehicle. For those people in this world where owning a vehicle just doesn't make sense for them whether is be financial reasons or have no use in it, Zipcar is the perfect solution for them. That one time every two weeks they go grocery shopping and need a vehicle, or that one time a month you want to go and visit family. The market is unbelievable right now for this company. The social/environmental trends that allow Zipcar to capture financial value is the fact that people love to see new things and always be traveling as much as possible.
With Zipcar, people are more likely to go on day long trips just to get out of the house and see new things. Now if they didn't have access to a car of any sort, you can only go so far on a bicycle or running. In other words Zipcar opens up new opportunities for people that can't afford to own a vehicle or the logic just doesn't make sense to them. The founders Danielson and Chase we believe are qualified to run their own business, but with a multimillion-dollar business, it is a whole new game they got themselves into. With the help of others we believe they can absolutely make it happen and be very successful at it though. By looking at the business today, it looks like they have done just that. The difference between a business model and a financial projection is that, A business model represents the way you structure your business, and how you plan on creating value for your customers and generating revenue and a financial projection is an estimation of cash flow.
Zipcar uses information and communications technology, combined with smart capacity management, to reach new levels of customer engagement. Its members get the benefit of owning a car without the headaches. And the model breaks the rules of the automotive industry-an industry mired in high costs and archaic processes. One of the important drivers of Zipcar performance is the Marketing. Zipcar's marketing plan relied on several low-budget tactics, they expect that 30% to 40% of their marketing impact would be driven by word of mouth, another 25% by free media generated by public relations and the rest by their own marketing efforts. The marketing shows a "urban hip" look. The logo and the first car were green; chase thought it was clearly distinguished from traditional rental cars. They use the logo in the web site, stationery, promotional materials and in the cars.
Also they created stickers to put in other cars. The main idea of Chase was that they need to direct potential customers to the Zipcar website due to this was the primary interface for information and the point of purchase for the majority of subscribers. This is the reason why they are willing to invest the time and the money necessary to get the web site right. The price strategy is another important driver for Zipcar performance and Chase thought pricing was a critical component of business development. There are several components that affect price like security deposit, initiation fee, annual fee, monthly fee, per mile fee and hourly or daily rates. The strategy for Chase was to cover the cost of good sold and then cover overhead at some target volume and utilization level. Also, she knows that customers compare their prices with the price to renting a car so she said they need to be under this umbrella.
For this reason, once that Zipcar was launched they changed the pricing model in order to drop the annual fee (it was expensive; $300) and to compensate to raise other fees. Zipcar has been able to do a lot with a small team because its corporate culture is incredibly adaptive. They have learned how to run the business and make the best use of technology and are focused on learning how to market their service more efficiently. Moreover, Zipcar's strong brand, ability to understand their customers, strong established relationships with their members, along with continuously testing their marketing message and its means of delivery will prove to be successful for zipcar and further its market dominance.
Related Topics