Women in the Late 18th and 19th Centuries in "Pride and Prejudice"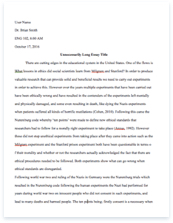 The whole doc is available only for registered users
A limited time offer! Get a custom sample essay written according to your requirements urgent 3h delivery guaranteed
Order Now
Throughout her novels, Jane Austen writes many things in relation to the status of women and how important marriage was to them in regency England. This essay will discuss how Jane Austen relates the importance of marriage and the status of women through her novel: Pride and Prejudice.
Jane Austen uses both Lydia and Elizabeth to tell readers a lot about the importance of marriage, and the advancement it could have brought to the status of a woman in her time.
'Lord, how I should like to be married before any of you; and then I would chaperone you about to all the balls'
(In this time, an unmarried woman needed a married woman, known as a chaperon, to escort her to a ball). Marriage was the only way for a woman to gain any status of her own, and here Lydia is telling us how she would love to have a status above her sisters who, being older than her, would have been her superiors in the family hierarchy. In fact, when married, Lydia expects to walk in front of the line when her sister where walking, a place otherwise taken by the oldest.
Of course, although Lydia expresses well the superficial side of marriage, she is not actually shown to express regard to other things, such as its institution, and also mutual support and love. However, Elizabeth being more mature understands more of these things and is often noting the responsibilities that come with marriage. For example, after Elizabeth's first impression of Pemberly, she says to herself: 'and to think I could have been mistress of all this'. She is noticing clearly the status (being in the power of managing an estate) that she could have gained from marrying Mr Darcy. This was the only way a woman could gain status in that time, although men had various different routes, e.g. inheritance and trade, which were not open to women.
In addition, Lydia is also used to demonstrate the venerability of women of little fortune. In her novel Jane Austen talks about her having the possibility of her being ruined by her elopement. Just one false relationship could easily ruin a woman, although a man could just walk through it! This is another of the places in Pride and Prejudice where Jane Austen's thoughts on the injustice of the system in regency England being so unfair. Of course, families of greater consequence would not suffer so badly, as they would be able to get their daughters out of situations like this with their money (by paying the man to marry, for example). This is demonstrated by the fact that Lydia is only saved from disgrace by intervention of someone with money – Mr Darcy.
In regency England, it was a degrading thing for a woman not to have been married. The reader are reminded of this throughout the novel, for example, when Lydia comments of Jane:
'Jane will be quite an old maid soon, I declare. She is almost three and twenty! Lord, how ashamed I would be of not being married before three and twenty!'
Also, considering this, let us think about an example. Women needed to marry before they got old – it was all they were seen fit as to do. Consider the case of Charlotte Lucas. This is a part of the novel that clearly demonstrates how desperate some women were to get married. Did she marry Mr Collins for his personal qualities, or for excessive fortune? She (and most other women) detested his character, yet she still married him. She is rather older than many unmarried women, at the age of 27 and part of a family of little consequence, thus she jumps at the chance of being settled amiably – she is desperate! This was the situation of many unfortunate women of the early 19th and late 18th century, with their having to settle for an unhappy marriage at the fear of getting none at all.
In addition, the novel also demonstrates the importance of a good marriage, especially in terms of the children, which was Jane Austen's own view. Throughout her book, she presents many situations that show the importance of a marriage of equals. Mr and Mrs Bennet's marriage is the perfect example of an unequal marriage. Mr Bennet stupidly marries a wife without consideration of their inequality. Mr Bennet is vastly more intelligent, has a far greater wit and has a much greater depth of character and morality than his wife. All he ends up doing is reverting to teasing and worrying her to an unfair extent, and laughing at her all the time. As a result of this, during the time they are married, Mr Bennet slowly begins to neglect his duties as a father, leaving his younger daughters exposed to the silliness of his wife. This in turn leads Lydia and Kitty to become stupid an irresponsible. All of this brings damage and disgrace to the rest of the family's reputation due to the consequences of the unequal marriage, bringing them close to losing their 'chances of happiness'.
Jane Austen also gives an example of the influences of a good marriage, allowing the readers a chance to compare this to the 'bad' ones. For example, the marriage of Darcy and Lizzy exposes Kitty to their way of thinking and higher society, gradually changing her to remove her silliness. Jane Austen does this specifically to stress the importance of good marriage and its beneficial effect upon the relations to the couple. In the minds of some, Darcy and Lizzy did not have a 'marriage of equals' , as Darcy marries Lizzy even though she is below him in terms of class status and wealth. However, in terms of intelligence and morality, they are both equal at heart. The book demonstrates this in volume 3 chapter 17:
'I know that you could not be neither happy or respectable, unless you truly esteemed your husband; unless you looked up to him as a superior' – Mr Bennet talking to Elizabeth.
'I have no more to say. If this be the case, he deserves you' – Mr Bennet after Lizzy has convinced her of her choice.
These two quotes aptly suggest that the two (Darcy and Elizabeth) are most equally suited to each other.
Neither Darcy nor Mr Collins expects Lizzy's (first) refusals. This demonstrates what the general situation and expectation were at the time that pride and prejudice was written. Mr Collins in particular believes that a good marriage (in terms of money and status) is so important to Elizabeth to get that she would sacrifice her chances of happiness to get one. He even says to her:
'It is by no means certain that another offer of marriage may ever be made you. Your portion is unhappily so small that it will in all likelihood undo the effects of your loveliness and amiable qualifications. As I must therefore conclude that you are not serious in your rejection of me…'
This at least demonstrates the importance of marriage to Elizabeth in particular. Without marriage, her family could become destitute and homeless. In addition, it suggests that women of that time in general were expected just to accept any offer that was amiable in terms of class and money, without any consideration of the actual suitor, because the status, money and other benefits to be gained through marriage were so important.
The novel reflects various things to do with the importance of marriage and the status of women. It clearly supports the 'marriage of equals' concept, and gives us fictional examples to show us why a good marriage is so important – not just for the couple, but for the children and the family's reputation as well. In her novel, Jane Austen also clearly stresses how unfairly important marriage was to the women who lived during the time it was written. In fact, it might be said that Jane Austen wrote the book to publicise her feelings on the injustices of women's status, and the importance that lay upon their marriage.
Related Topics