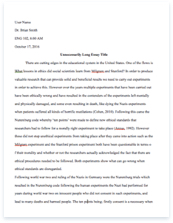 The whole doc is available only for registered users
A limited time offer! Get a custom sample essay written according to your requirements urgent 3h delivery guaranteed
Order Now
Entrepreneurship is considered as one of the most important factors contributing to the economic development of the society. Entrepreneurs have been considered instrumental in initiating and sustaining socio-economic development. There are evidences to believe that countries which have proportionately higher percentage of entrepreneurs in their population have developed much faster as compared to countries, which have lesser percentage of them in the society. They discover new sources of supply of materials and markets and establish new and more effective forms of organisation. Entrepreneurs perceive new opportunities and seize them with super normal will power and energy, essential to overcome the resistance that social environment offers.
Development of entrepreneurship among women is a major step to increase women participation in the process of economic development. It will speed up economic growth, and provide employment opportunities for women resulted in improving the economic independence. Provision of economic opportunities for women can also improve the social, educational and health status of women and their families. In advanced countries, there is a phenomenon of increase in the number of self – employed women after the World War II. In U.S.A, women own 25 per cent of all business, even though their sales on an average are less than two – fifths of those of other small business3. In Canada, one-third of small business is owned by women and in France it is one – fifth.
Entrepreneurship:
The United States Department of Commerce (1986) defines entrepreneurship as one who takes an active role in the decision making and risk taking in business in which she or he has majority ownership. Bowen and His rich(1986) regards entrepreneurship as the process of creating something different with value by devoting the necessary time and effort, assuming the accompanying financial, psychic, and social risks; and receiving the resulting rewards of monetary and personal satisfaction.
Entrepreneur:
An entrepreneur is a self-employed person who has to face uncertainty, and will never be tied down to the traditional way of making deals. An entrepreneur is "one who takes an active role in the decision making of a business in which s/he has a majority ownership. Woman entrepreneur:
Woman head of the business enterprise, who assumes the responsibility and risks of the enterprise.
Successful women entrepreneurs:
The operational definition is given as those women entrepreneurs who have been running their businesses for more than three years and have total annual sales exceeding RM500,000.
Personal characteristics:
Description of the personality and psychology of the woman entrepreneur and how she perceives herself and the surrounding. Amongst these are perceptions of success, risk taking, etc. Business-related characteristics: Description of the business venture in terms of its classification, age, type of ownership, paid-up capital and total sales. Non-business related characteristics: Other factors which describe the business, such as the type and nature of external assistance the venture receives.
Statement of Problem:
A major impetus to research into women in business in the last decade or so, has been the recognition of the increasing contribution of women to business ownership, and hence to society as a whole. This has led to an interest in 'feminizing' research into entrepreneurship and business ownership generally.
Although efforts have been made by the government via the Ministry of Entrepreneurial Development and other relevant bodies to upgrade entrepreneurial skills of existing and aspiring entrepreneurs, the number of really successful women entrepreneurs has not risen as much as their male counterpart.
There is also very little research on the characteristics of successful entrepreneurs In developing countries. Hence there is a need for this study to determine the characteristics of successful women entrepreneurs in the context of the whole entrepreneurial world.
A major research question to be addressed is 'What are the characteristics of the successful women entrepreneurs? Another question which should be addressed is 'What are the problems encountered by these women entrepreneurs in their business venture? OBJECTIVE
General Objective
The general objective of this study is to examine the characteristics of successful women entrepreneurs in India
Specific Objective the specific objectives of this study are as follows:
1. To examine the personal characteristics of the successful women entrepreneurs. 2. To examine the business-related characteristics of the successful women entrepreneurs. 3. To examine the non-business-related characteristics of the successful women entrepreneurs. 4. To examine the demographic background of the successful women entrepreneurs. 5. To examine the problems women entrepreneurs face in their business venture, i.e. at the beginning and during the running of the business.
SIGNIFICANCE OF STUDY
This study is intended to promote a better theoretical understanding and recognition of the complexities associated with the success of an entrepreneurship. Moreover, it can significantly contribute towards theoretical advancements in successful entrepreneurship models, and specifically, to strengthen the fields of Women Entrepreneurship and Women's Studies.
ASSUMPTIONS
The primary assumption in this study is that the characteristics of successful men entrepreneurs are treated to inclusively to refer also to characteristics of successful women entrepreneurs. The study also assumes that the research model which is mainly based on work in the West is also applicable to the Malaysian settings. The entrepreneurs in the study are also assumed to be women who are successful in running their own businesses or are partners in the businesses which have been run for at least three years.
WOMAN ENTREPRENEURSHIP IN INDIA
Around 50 per cent of India's population is women. Yet, business spheres such as trade, commerce and industry, is still considered a male preserve. Entrepreneurial work has also been a predominantly a man's world in India. This is based on the fact that only seven per cent of the total entrepreneurs in India are women. Indian women are in no way inferior to men in all walks of life and they can be as good entrepreneurs as men in the country. Therefore, it is essential to exploit the potentials of Indian women. Women's participation in trade, industry and commerce, requiring entrepreneurship, is still poor mainly because of the problems associated with their gender roles. Therefore, promotion of entrepreneurship and economic empowerment of women poses a challenge to the government, funding agencies and non-government organisations. It is important for these people to focus on the limitations faced by the women and to plan supporting systems to enhance the women entrepreneurship in India.
NEED AND IMPORTANCE OF WOMEN ENTREPRENEURS
It is imperative to note the participation of women in economic activities as self-employed individuals. Many of the traditional occupations open to women were mainly based on caste, creed and the nature of self-employment based on the standard of living. Presently, women are generating employment for themselves in an unorganized sector and another category of women who provide employment for others.
The country needs to mobilize and utilize fully all its resources including human resources. The participation of women in economic activities is necessary not only from a human resource point of view but also is essential even from the objective of raising the status of women in the society. The economic status of the women is now accepted as an indicator of a society's stage of development and therefore it becomes imperative for the government to frame policies for development of entrepreneurship among women. The long-term objectives of the development programmes for women should aim to raise their economic and social status in order to bring them into the mainstream of national life and development. For this, due recognition has to be accorded to the role and contribution of women in the various social economic and political and cultural activities.
FACTORS INFLUENCING WOMEN ENTREPRENEURS
The following are the major factors influencing the women entrepreneur.
Economic independence.
Establishing their own creative idea.
Establishing their own identity.
Achievement of excellence.
Building confidence.
Developing risk-taking ability.
Motivation.
Equal status in society.
Greater freedom and mobility.
PERSONALITY TRAITS FOR WOMEN ENTREPRENEURS
1. Management and Control:
A woman or a group of women manages the whole business of enterprise. She prepares various plans and executes them under her own supervision and control. There may be some persons to help her but ultimate control lies with the woman.
2. Employment to Women:
A woman entrepreneur must provide at least 51 percent of the employment generated in her enterprise to women.
3. Risk-taking:
Risk means uncertainty. It is the condition of not knowing the outcome of an activity. A woman entrepreneur takes calculated risk.
She faces uncertainty confidently and assumes risk. She has to tie up capital and wait for good returns. A woman entrepreneur likes to take realistic risks because she wants to be a successful entrepreneur.
4. Good organizer:
The most critical skill required for industrial development is the ability of building a sound organization. A woman entrepreneur assembles, co-ordinates, organizes and manages the other factors namely land, labor and capital. She obtains factors of production from the society and supplies them finished product.'
5. Self confidence:
It is essential to be a self confident for a woman entrepreneur. She should have faith in herself and in her abilities. She should have the confidence to implement the change and overcome any resistance to change. A woman entrepreneur should have courage to own the mistakes and correct them.
6. Decision-maker:
The main function of a woman entrepreneur is to make decision. She takes various decisions regarding the activities of her enterprise. She decides about the type of business to be done and the way of doing it. A woman entrepreneur must be clear and creative in decision making process.
7. Visionary:
A woman entrepreneur is one who incubates new ideas, starts her enterprise with these ideas and provides added value to society based on their independent initiative.
8. Hard worker:
A distinguishing feature of a woman entrepreneur is the willingness to work hard. She has to follow the principle, "Hard-work is the key to success".
9. Achievement oriented:
A woman entrepreneur is an achievement oriented lady, not money hungry. She works for challenge, accomplishment and service to others. Achievement orientation is a derive to overcome challenges, to advance and to grow.
10. Optimistic:
A woman entrepreneur must be optimistic. She should approach her venture with a hope of success and attitude for success rather than with a fear of failure. The positive thinking of woman entrepreneur can turn the situation favorable to her.
11. Technically competent:
The success of an enterprise largely depends upon the ability of woman entrepreneur to cope with latest technology. Technical competency refers to the ability to devise and use the better ways of producing and marketing goods and services.
12. Bold and brave:
Women entrepreneurs face the adversities boldly and bravery. She has faith in herself and attempts to solve the problems even under great pressure.
13. Mentally sound:
A woman entrepreneur is energetic, single-minded, having a mission and a clear vision. She should be a lady of creative thinking and analytical thinking. She must be intelligent, adaptable and problem solver.
14. Leadership:
Leadership quality is one of the most important characteristic of a woman entrepreneur. It is the process of influencing and supporting others to work enthusiastically towards achieving objectives.
THE MOST IMPORTANT PERSONALITY TRAIT OF SUCCESSFUL WOMEN ENTREPRENEURS
Having thick skin:
If you take everything personally you will have a much harder time accepting ideas and change, and you will never get the most out of your business or your employees.
To be successful you need to be willing to listen to new ideas and actively solicit the opinions of others. Treasure new ideas and opposing opinions; not rebuke them.
The ability to accept constructive criticism will help your business stay on the cutting edge and avoid potential problems you might not be able to see on your own. Simply by showing that you value the opinions and advice of others will make you appear more approachable to your peers, employees, and customers.
Even if you do not actually follow their advice, the more you ask what they think, the more valued they will feel. The more valued they feel, the more loyal they are to you and your business. In other words, simply by soliciting input from other people you create a positive mini public relations network. People will talk about you and how your business is run so you should help them find positive things to talk about!
In business, it is important that you make the right decisions, and this does not always mean doing things your way. Listen to others, even if they do not have the right solution to a problem, they bring a new perspective, and you can always stand to learn something from others.
Summing Things Up and Getting Started
Networking Beginnings:
Ask others about their challenges, successes, and if they have any advice about your own business ideas. This is the first step to begin building your network because you are already letting others know about your ideas.
Do Not Give Up:
When they say you are crazy (finding initial support for a new business idea is particularly hard from women entrepreneurs, listen to the concerns of others, but instead of just giving up on idea, reassess its value from other's points of view
10 CHARACTERISTICS OF SUCCESSFUL BUSINESS WOMEN (ENTREPRENEURS)
1. Self Belief
The first and probably the most important characteristic possessed by successful women entrepreneurs is self belief. Read the written journals or listen to the speeches of these successful business women and you will observe that they had a firm belief that they were destined to be great.
They believed in themselves; what others said about them didn't matter. They never looked for problem solvers; they believed they were the problem solvers and that belief worked for them.
2. Faith
Faith is moving ahead, even in the face of uncertainty. Did these successful business women have faith? My answer is yes. No one can build a successful business without faith because business is a game where you thrive on uncertainty. When starting a business; success is never guaranteed, compared to climbing the corporate ladder. If you lack faith, you won't have the drive to press on even when there's no sign of progress. 3. They are passionate
If there's one thing that propels successful business women forward; it is passion. Successful women entrepreneurs are passionate about what they do and that's why they built a business around what they love to do best.
4. They are humble and willing to learn
Entrepreneurship is a life long process and successful business women know this. Things change so fast in the business world; you could be an innovation today and become obsolete tomorrow. To stay on course and adapt swiftly to the ever changing trend, successful women entrepreneurs keep studying and learning.
They read industrial journals, books and magazines. They attend seminars and update themselves regularly with the latest industrial trend. Successful female entrepreneurs know that their cup is never full; they know that they don't have the right answers to all questions. So they humble themselves and learn when availed the opportunity.
5. Ability to handle criticism
"Dare to risk public Criticism" – Mary Kay Ash
Show me a business woman who hasn't been criticized and I will show you an average woman. Successful women entrepreneurs were able to achieve success because they refused to be bugged down by negative comments. From Oprah Winfrey and Rachael Ray to Martha Stewart; they have all been criticized heavily. If you are an individual that listens to other people's opinion before taking action; then your success will be limited.
6. Persistence
"Perseverance is my motto." – Madame C.J. Walker
Another trait possessed by successful women entrepreneurs is persistence. Starting a business is one thing; but sticking to the entrepreneurial process is another. Nothing good comes easy; you must give a good fight and persist on what you want; if you are to really achieve success in the business world. Without persistence, I don't think you can become a successful business woman.
7. Dream
"The only thing I had was this recipe, and with that recipe was a dream. And those were the only things that I had to build my business: a recipe and a dream. And there was no way I wasn't going to see this dream through. And, so, my journey began. I made the decision, and I was going to see it through." – Debbi Fields
If there's anything that kept the successful women entrepreneurs going; it was their dream to build a successful business and achieve beyond mediocrity. Successful business women envisioned a lifestyle; they envisioned a future for themselves and they went for it.
8. They went beyond their comfort zone
Is Oprah the only female talk show host? The answer is no. Then why did she emerge the richest black woman in the world? The reason was because she went an extra mile than others. You can never become a successful entrepreneur by sitting within your comfort zone; you have to step out into the unknown and that's what the successful business women did. They left the comfort of their home and security of their jobs to face life squarely. They paid the price for success. 9. They balanced their acts
"When my company started really growing, I didn't have any help in my house at all. I had the upkeep of my daily life, I had a one year old and a three year old, and I had my house. So I had to prioritize." – Julie Aigner Clark
One of the key characteristics of successful women entrepreneurs is the ability to balance their acts between family and business responsibilities. It's really quite a challenge building a business alongside raising a family; and to succeed, these women entrepreneurs had to overcome this challenge. How did they overcome this challenge? How did they balance their acts? They did it by mastering the art of delegation and time management.
"How did you balance growing the business with raising a family? You just do. I had a business, a lot of orders, and a baby howling for supper. You balance it. You give your baby supper first and then get your orders in. I have worked on more holidays… but what are you going to do?" – Lilian Vernon
10. Strong sense of purpose
"To courageously ensure that our business is ecologically sustainable, meeting the needs of the present without compromising the future." – Anita Roddick
"We must have a theme, a goal, a purpose in our lives. If you don't know where you are aiming, you don't have a goal. My goal is to live my life in such a way that when I die, someone can say, 'she cared." – Mary Kay Ash
The last characteristic possessed by successful women entrepreneurs is "a strong sense of purpose." Critic the life of entrepreneurs such as Coco Chanel, Mary Kay Ash and Oprah Winfrey; you will observe that they live as if serving a higher purpose. And this sense of purpose reflected in their business mission. This is why their businesses and brands will stand the test of time even after their demise.
"I was a woman with a mission. I would stop people, even buses I would stop and say, 'Here, you've got to taste these cookies. Just try them." – Debbi Fields
CONCLUSION
Some of these personality traits could be explained in relation to the demographic profile of women entrepreneurs. Since women tend to be older than men when starting their venture, they would also be more mature and therefore realistic rather than fanciful or idealistic. Also, the fact that they are not the sole earners in the family would reduce their financial anxiety and tend to make them somewhat passive and less competitive. The fact that they see themselves as private could be in response to the negative perception society holds with regard to women entrepreneurs. Thus, women entrepreneurs come across as a distinct group of individuals and strategies formulated to promote their growth should take into account the particular characteristics they possess as a group, and the constraints they face on account of their gender.
If you aspire to become a successful business woman; then strive to develop these traits and I will see you at the top.
Related Topics